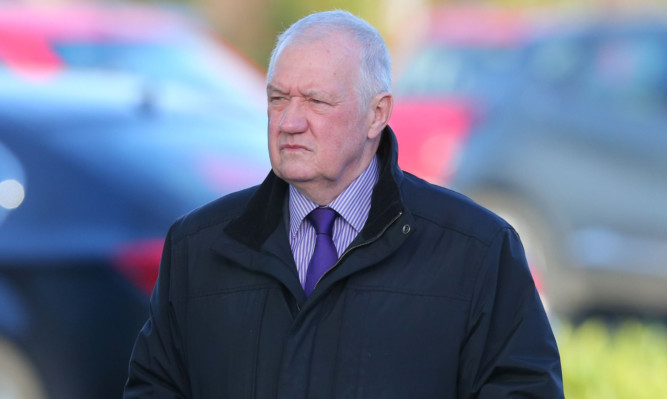 The Hillsborough police match commander has agreed that his failure to close a tunnel was the "direct cause" of the deaths of 96 Liverpool fans.
David Duckenfield, 70, accepted he "froze" during the 1989 football disaster before he ordered the opening of an exit gate to relieve congestion outside the Leppings Lane turnstile.
The now retired police chief was responding to questions from Paul Greaney QC, representing the Police Federation, during his sixth day of evidence at the new Hillsborough inquests in Warrington.
Mr Greaney reminded Mr Duckenfield of his earlier evidence to Christina Lambert QC, counsel for the inquest, about his state of mind after the opening of Gate C when he told her: "My mind for a moment went blank."
Asked again if he had "froze", Mr Duckenfield said: "It appears to be a distinct possibility."
Mr Greaney said: "You know what was in your mind and I will ask just one last time. Will you accept that in fact you froze?"
"Yes sir," said Mr Duckenfield.
Mr Greaney went on: "Do you agree with the following, that people died in a crush in the central pens?"
Mr Duckenfield said: "Yes sir."
Mr Greaney said: "That if they had not been permitted to flow down the tunnel into those central pens that would not have occurred?"
The witness repeated: "Yes sir."
The barrister continued: "That closing the tunnel would have prevented that and, therefore, would have prevented the tragedy."
Mr Duckenfield said again: "Yes sir."
Mr Greaney said: "That you failed to recognise that there was a need to close that tunnel."
Mr Duckenfield said: "I did fail to recognise that sir."
Mr Greaney said: "And, therefore, failed to take steps to achieve that."
Mr Duckenfield replied: "I did sir."
Mr Greaney said: "That failure was the direct cause of the deaths of 96 persons in the Hillsborough tragedy."
Mr Duckenfield said: "Yes sir."
During his earlier evidence, Mr Duckenfield had denied he "bottled it" and "simply froze" during the semi-final tie.
He claimed he was unaware of the geography of Sheffield Wednesday's ground, this being his first match in charge.
Mr Greaney said: "Do you agree that never mind a competent match commander, it might only take a child of average intelligence to realise what the consequences of your actions might be?"
Mr Duckenfield replied: "I did not think of it on the day, sir, because of the pressure I was under."
Mr Duckenfield agreed with Mr Greaney that it was "totally unacceptable" that a match commander "did not have a grip on the geography of that ground sufficient to enable you to understand the consequences of your decision making".
He also accepted that when giving evidence to Lord Justice Taylor in 1989 it appeared that he was aware that the congested Leppings Lane turnstiles did lead to the central tunnel.
Mr Duckenfield said he did not want to go into detail about his "personal circumstances" he has previously said he suffered post-traumatic stress but he may have been "confused" when giving evidence in 1989.
John Beggs QC, representing Mr Duckenfield, outlined what he said were the three failures of his client that would exercise the jury.
Firstly, to prevent congestion building up at the Leppings Lane turnstiles.
Secondly, the failure to delay the kick-off at any appropriate time and thirdly failing to ensure the closing of the tunnel leading to the central pens.
Mr Beggs went on: "You accept you could have done more in the aftermath when it became obvious that there was a disaster unfolding."
"Yes sir," said Mr Duckenfield.
Mr Beggs continued: "But you do not accept that officers in front of the pens needed any specific direction in relation to the task of getting injured supporters out of the pens."
Mr Duckenfield said: "That is correct, sir."
He agreed with Mr Beggs that it was his belief he had declared a major incident but accepted there was no record of such a direction.
The witness will return to give evidence today.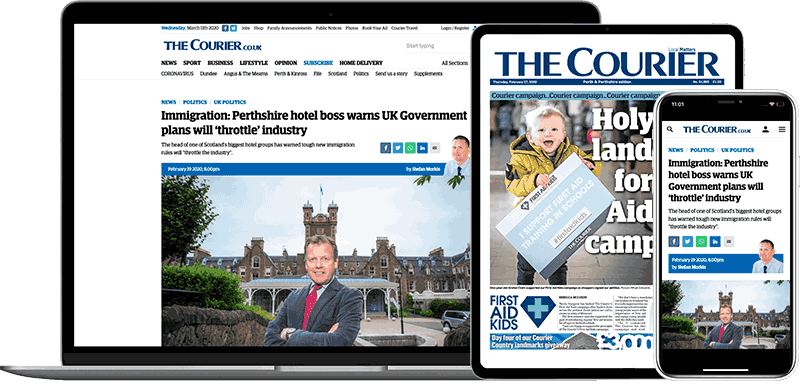 Help support quality local journalism … become a digital subscriber to The Courier
For as little as £5.99 a month you can access all of our content, including Premium articles.
Subscribe