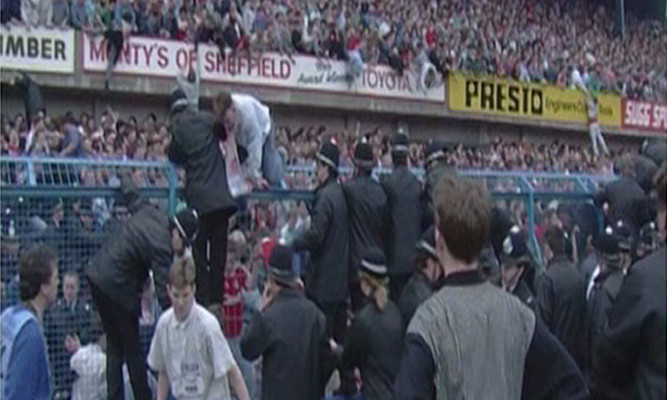 Two key failures by South Yorkshire Police which led to the Hillsborough disaster were "probably" in the mind of the force's second-in-command the next day, the inquests into the deaths of 96 Liverpool fans has heard.
Then deputy chief constable Peter Hayes told the hearing that it was his view, then and now, that firstly the tragedy occurred because of the failures to control the crowd outside the Leppings Lane entrance to Sheffield Wednesday's ground at the 1989 FA Cup semi-final.
And secondly was followed by "an error of the first magnitude" when supporters were not stopped entering the tunnel and on to the already overcrowded central pens of the terraces.
But he agreed the force bore no responsibility for any blame at Lord Justice Taylor's resulting public inquiry which began a month later and that he himself was among chief officers who were "very pleased" with the force's legal submissions – some of which focused on shifting responsibility to others, including fans.
Mr Hayes denied he had been part of "a cover-up" and had sought to mislead Lord Justice Taylor.
When giving his first significant account of the tragedy this year, Mr Hayes stated it was "irrefutable" that police were to blame for those two mistakes but he went on to say that some people within the force thought fans had also contributed to the disaster.
He said he had recognised the two failures following the publication of Taylor's interim report in August 1989 but denied he had reached the conclusion before then.
The retired officer told the court in Warrington that he did not know that the opening of exit gate C to relieve congestion outside the turnstiles was made on police direction until his boss, Chief Constable Peter Wright, gave a press conference on the evening of the disaster on April 15.
He added he could not recall when he learned that match commander David Duckenfield gave the order and then lied that fans had "stormed" the gate.
Mr Hayes, who was off duty on April 15, went to SYP headquarters at Sheffield as he learned of the disaster and later met Mr Duckenfield and two other senior offices but said he "could not recall" their conversation.
He attended a briefing the next morning held by Mr Wright, now deceased, and three hours later he watched video footage of the police CCTV system and a police hand-held camera.
Mr Hayes initially told Pete Weatherby QC, representing 22 bereaved families, that he did not know why he viewed the videos but then accepted it was "common sense" it was to try to understand what had happened at Leppings Lane.
Mr Weatherby said: "You had watched the videos of the problems as they happened outside. By that point you were getting a good idea, weren't you, of the two factors, coming to the conclusion of what had gone wrong?"
Mr Hayes replied: "I think I probably was."
Mr Weatherby said: "Those points were crystallising at that point on the second day?"
The witness said: "They were probably coming into view, yes."
The barrister said in the force's legal submissions to Lord Justice Taylor there was no suggestion that SYP bore any responsibility for either of the above failures.
Mr Weatherby said SYP also did not contend that it was to blame for not recognising overcrowding in the central pens, or any failure in how it reacted to the unfolding disaster.
No mention was made either of Mr Duckenfield's lie or of any previous contingency plans to close that particular tunnel in the event of overcrowding, he said.
Mr Weatherby asked: "Can you explain why South Yorkshire Police failed to take responsibility for any of these events to Lord Justice Taylor?"
Mr Hayes said: "In one sense, no I can't. I don't think I ever saw the final submissions that we are talking about."
The jury was then shown a July 1989 note of a meeting attended by Mr Hayes and Mr Wright, which was made by a solicitor instructed by SYP.
It stated: "The chief officers were very pleased with the written submissions."
Mr Hayes agreed that the note appeared to show him "positively endorsing" the submissions.
Mr Weatherby said: "In fact the submissions concentrated on apportioning responsibility to others, to the fans, to the club, yes?"
The witness said: "Well yes, all right. Yes I accept what you are saying."
Mr Weatherby continued: "Why were you in this meeting in the middle of July, knowing of the serious failures that you have agreed, agreeing to these submissions being made to the public inquiry?"
Mr Hayes said: "I don't recall."
The barrister said: "Well the answer is Mr Hayes is that this was part of a cover-up?"
"No," he said. "I don't accept that."
Mr Weatherby said: "You were ignoring the truth?"
Mr Hayes said: "I cannot imagine I would ever ignore the truth of what had happened."
Mr Weatherby said: "You were misleading the public inquiry?"
Mr Hayes said: "No, I would not accept that."
The jury was told Mr Hayes had been appointed to manage evidence-gathering bySYP for the Taylor Inquiry and for the West Midlands Police investigation intothe force's role in the disaster.
He was also responsible for evidence-gathering for the original Hillsborough inquests and he accepted that officers under his command during that time were trying to raise the profile of evidence which blamed the fans.
He said: "There was not a formal process, a scheme, a plan etc to do that.
"The feeling was that the activities of some, not the fans per se – let me make that clear – had contributed to the causal chain that led to the disaster and that had not been recognised in the Taylor Report and the hope was that it would be recognised in the inquest.
"No moving away from the acceptance of where blame was outlined by Lord Justice Taylor, just a notion from the rank and file very much that it was not all the fault of South Yorkshire Police and others had contributed and that ought to be recognised."
Mr Weatherby said: "I think you have already agreed with me that you had failed to put forward a proper view to Lord Justice Taylor of what you knew?"
Mr Hayes said: "It seems we could have been more fulsome."
Mr Weatherby said: "In fact what you were doing with the inquests is you were carrying on that lack of candour?"
"No," replied the witness.
Earlier, Mr Hayes, who joined the police service in 1956, told Peter Wilcock QC, representing bereaved families, that in his long career he had never come across "a similar example of deceit by a senior officer" as that shown by Mr Duckenfield when he lied about fans forcing open the exit gate.
Mr Wilcock said: "It was a wicked untruth."
Mr Hayes replied: "If you wish."
Mr Wilcock went on: "It was a terrible untruth because it blamed the people who died for their own deaths."
"Yes," replied the witness.
Mr Hayes disagreed with Mr Wilcock that people might find it difficult to understand how he could remember one thing when giving evidence but not another.
Mr Wilcock asked: "Is the reason you don't want to say when you found out Mr Duckenfield had lied because you want to give wriggle room to yourself and your colleagues as to why you continued to protect David Duckenfield after April 15?"
Mr Hayes said: "No, that is not the reason."
The jury has heard that Mr Duckenfield told Mr Wright of his lie before he gave his press conference on the evening of April 15 but that the chief constable did not share that information with the media.
Mr Hayes agreed he had had a short conversation with his boss before the conference but did not think he mentioned the lie to him.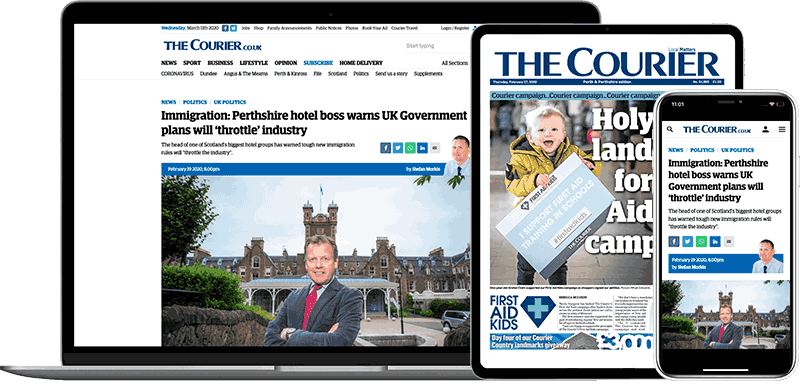 Help support quality local journalism … become a digital subscriber to The Courier
For as little as £5.99 a month you can access all of our content, including Premium articles.
Subscribe