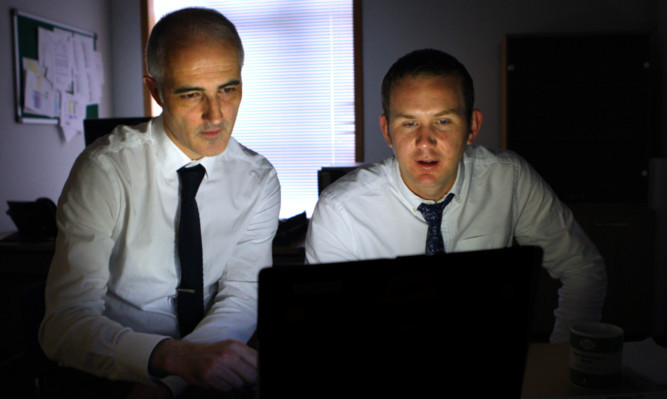 Custom-made fake UK passports designed to fool border security are on sale for £2,000 on the 'dark web', a Courier investigation has discovered.
The Home Office has launched a probe after we highlighted the site which also claims to enter the buyer's details into the official UK Passport database.
Within minutes of logging on to the dark web, The Courier found thriving black market sites touting firearms, controlled drugs and hacked credit card details.
The sites exist beyond conventional internet searches and are only accessible by installing specialised computer software.
But we soon arrived at a nameless site offering an "original UK passport with your info/pictures" which boasted it was "ideal for people who want to work in the EU/UK".
The site claimed: "Your info will get entered into the official passport database. So, it's possible to travel with our passports."
It said the method for achieving this was a "trade secret" adding: "You can even enter the UK/EU with our passports, we can just add a stamp for the country you are in."
Purchases can only be made using the anonymous currency Bitcoin.
The Home Office insisted that individuals are only added to the HM Passport Office database when a passport is issued by them and that safeguards are in place to prevent fraud.
A Home Office spokesman said: "Fraudulent passports are an issue we take extremely seriously.
"The British passport is one of the most secure and trusted documents in the world, and we continue to combat evolving threats to its integrity from criminals by keeping our anti-fraud measures under constant review.
"We work closely with partner agencies to share intelligence and every passport is checked on arrival in the UK against a number of watch lists.
"Anyone involved in the supply of forged or counterfeit documents faces prosecution."
The refugee crisis in Syria has led to a booming trade in fake Syrian passports across the Arab world. Border agency Frontec said they are sought after because anyone holding one can claim asylum in the European Union.Tangled web can hide sinister behaviourIts name is synonymous with drug trafficking, child pornography and other illegal activities.
But the dark web was not created as part of any grand criminal scheme it was the US Navy which instigated its creation.
US Naval Research was commissioned to come up with a way of using the internet to communicate with intelligence assets overseas without being monitored.
This led to the idea of using "onion routers" which sends information through thousands of different relays between their origin and destination, making it impossible to determine where messages are coming from or going to.
The web pages themselves are not hidden they can be viewed by anyone with a special internet browser but it makes tracing users all but impossible.
The most popular of these browsers, called Tor, was initially developed by US Naval Research, and the US Department of State remains one of its principal funders today.
Dundee-based IT expert Chris Kelly said: "The dark web has two means the first is very much the illicit side of the internet where people want to operate anonymously.
"Typically criminals, black market, gangs can operate without their data necessarily being compromised by security services or the Government.
"It's not fool-proof by any means but it's as close as there is currently.
"It has a legitimate use for whistleblowers, organisations who want to share very sensitive data like Wikileaks, to bypass the internet firewall of China. To aid people to access the internet in its entirety and avoid censorship.
"With Tor, your traffic goes to Tor and then a series of relays. So when someone like the FBI tries to figure out who you are, it just shows a number of random bits that may or may not be that individual. It's not enough to decrypt the end point, you've got to decrypt each relay individually."
Accessing the dark web is so complicated that nobody can accidentally wander down its by-roads.
Mr Kelly said: "It's a fairly explicit action on the part of the user.
"A chunk of people will download it purely to prevent Google tracking them for advertising purposes."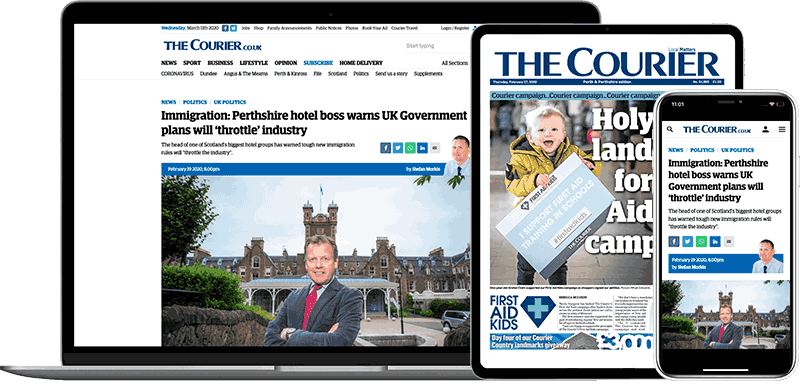 Help support quality local journalism … become a digital subscriber to The Courier
For as little as £5.99 a month you can access all of our content, including Premium articles.
Subscribe