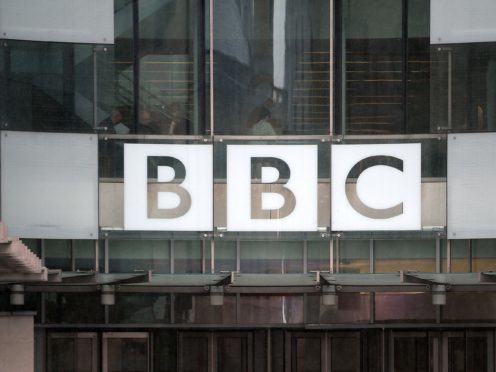 The BBC is taking action over a perceived "heteronormative culture" at the broadcaster by making LGBT reforms.
Language is to be more inclusive, with non-binary pronouns used by BBC staff where appropriate, as part of internal changes to retain staff and "cut ice" with young viewers.
A network of "straight allies" will be set up to advance the interests of LGBT staff, with badges to identify them, according to a BBC report.
Action is being taken over fears that a "heteronormative culture, particularly around language" was developing within the company, and that the environment was not fully supportive of LGBT staff.
This was one of a number of concerns raised by LGBT employees at the BBC, who account for about 11% of the total workforce.
BBC bosses say they have acted to ensure they retain and attract the best LGBT talent as an employer, and to appeal to a younger audience as a broadcaster.
James Purnell, director of radio and education, said: "One of our big challenges currently is around young audiences.
"In a recent YouGov survey only 51% of 18 to 24-year-olds said they identified as completely heterosexual.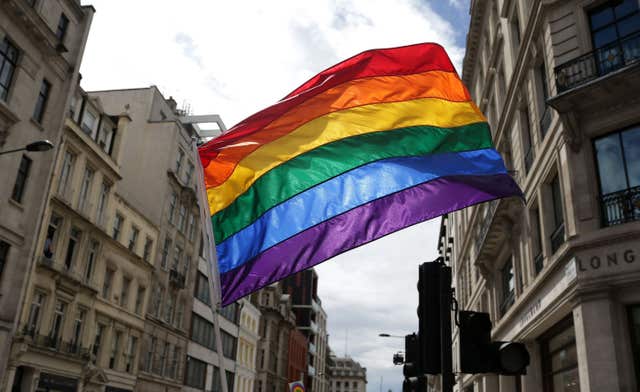 "An organisation that appears to have a heteronormative culture is not one that is going to cut ice with them either as a consumer or an employee."
An internal survey of 300 LGBT staff at the BBC revealed areas requiring improvement, including a heteronormative culture, a need for inclusive non-binary language, insufficient support for trans staff, and a need to "adopt LGBTQ or LGBTQ+".
Concerns were also raised that gay men were the most visible members of the LGBT community at the company, that intersectionality of race and background within the LGBT community was not reflected enough, and that there was a need for more visible LGBT leaders.
With the support of charity Stonewall, ten recommendations were drawn up by the BBC to tackle internal LGBT issues.
Chairmen of Pride at the BBC, Karen Millington and Matt Weaver, said: "We hope this makes everyone feel included – whether genderqueer, bisexual, gay, lesbian, transgender, non-binary, pansexual, intersex, asexual, queer, questioning or an ally."
Recommendations include the establishment of "straight allies" in the company, who will advance LGBT interests.
The profile of LGBT staff will be raised to provide role-models, and a system of LGBT mentors will guide less senior LGBT staff.
Training will be provided and systems put in place to support trans staff, particularly when transitioning.
All staff will also be instructed with an e-learning course. Diversity, inclusion and unconscious bias training will also include an LGBT section.
The broadcaster will also review "systems and practices to ensure they are inclusive of non-binary genders".
Content will seek to give an authentic portrayal of the LGBT community, including fluid sexualities and genders.
Next steps for the changes, the BBC has said, will be to "ensure an adequate budget" for the recommendations, and provide quarterly updates on their progress.
Mr Purnell said: "We're aiming to create the most open, inclusive culture we can."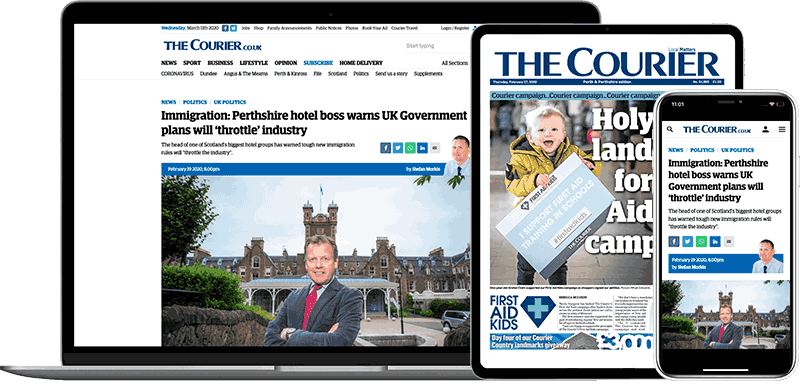 Help support quality local journalism … become a digital subscriber to The Courier
For as little as £5.99 a month you can access all of our content, including Premium articles.
Subscribe