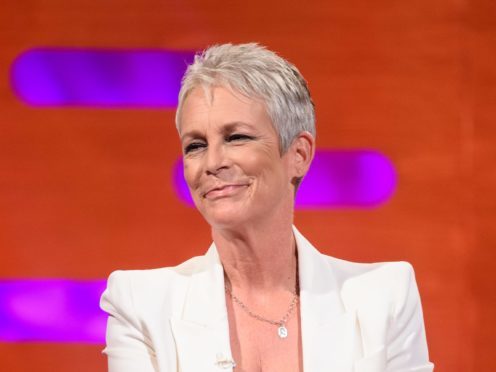 Jamie Lee Curtis has said her new Halloween film is timely because women are identifying with trauma as a result of the #MeToo and Time's Up movements.
The actress, 59, is reprising her famous role in a new Halloween film, the 11th in the horror series, which is set 40 years after the original and sees her character Laurie Strode preparing to face evil Michael Myers once again.
Discussing how Laurie confronts the trauma that has haunted her, Curtis said: "I think women are identifying with trauma all over the world.
"Every time a woman stands up and says 'This happened to me too #MeToo', it gives other women an opportunity to share their experience."
The star – who has spoken before of her struggle with addiction – went on: "I'm in recovery, and the term we use in recovery is, 'You're only as sick as your secrets' and so secrets keep you sick, and you see, whatever it is, men or women coming forward saying, 'This happened to me'.
"Women are all over the world raising their hand and saying, 'I was sexually assaulted in high school and I never told anyone'," she continued.
"Because the case is being made if you didn't tell anyone it didn't happen, and the thing we're learning is millions and millions of women have been assaulted but never said anything."
Halloween is in cinemas from Friday, October 1.