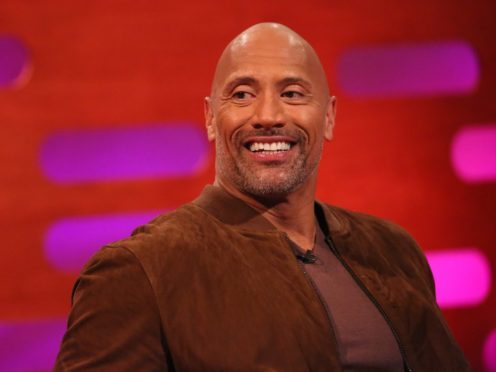 Dwayne "The Rock" Johnson had a nice surprise when his Jungle Cruise co-stars Emily Blunt and Jack Whitehall dropped in to see him on the set of his latest movie in the UK.
The actor was working on action film Hobbs And Shaw in London when his co-stars from the Disney movie turned up.
He shared a picture of the trio on Instagram, and wrote a lengthy post in which he praised Blunt and Whitehall's upcoming projects.
"Got a visit from my JUNGLE CRUISE ohana on the set of HOBBS & SHAW here in London," he said.
"These two good lookin' aliens have a lot going on.
"My partner in crazy, Emily Blunt/ the woman who's delivering one of the greatest Christmas gifts of all time with her iconic turn as the one and only, MARY POPPINS in theaters Dec 19th.
"And @jackwhitehall who not only has his own NETFLIX special, but delivering an early Christmas gift as well in Disney's THE NUTCRACKER in theaters Nov 2nd — and so defiant he wears my IRON PARADISE weightlifting belt backwards and dares someone to tell him he's wrong."
Johnson continued: "And finally, the big, brown, bald tattooed deadbeat in the middle who doesn't have sh*** going on in his life and his biggest claim to fame is telling the world its classy to drink tequila before noon.
"Always good to see their faces.
"Cuz asses ain't kickin' themselves."