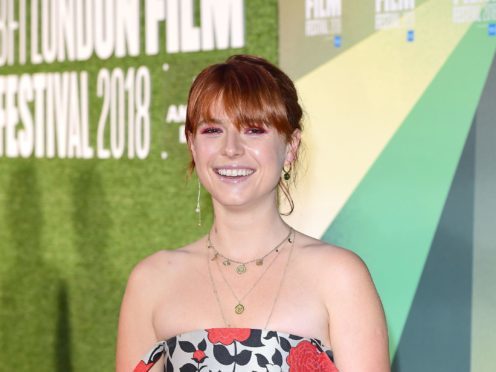 Jessie Buckley has said it is "not a competition" when it comes to comparisons between her new film about an aspiring singer and the hit A Star Is Born.
The I'd Do Anything star plays a country music singer from Glasgow who dreams to trying to make it in Nashville in Wild Rose.
Arriving at the premiere at the BFI London Film Festival, the Irish actress told the Press Association: "I think anybody who manages to make a film, it's a massive achievement.
"To even be part of this festival, to be part of the BFI and film-making, I still can't quite believe how lucky I am, I always dreamed.
"We should all be proud of each other, it's not a competition, it's about telling stories to people to let them dream as well about what they want to do, so good on all of us."
A Star Is Born, which stars Lady Gaga and is the directorial debut of Bradley Cooper, is currently in the top spot at the UK box office.
Buckley, who arrived at the premiere in a rose-printed dress, said she was drawn to her role for her "tenacious courage and bravery to go after a dream against the limit of what the world is telling her she's allowed to dream of".
She added: "For me it was a prison break film for all the women in it, to dream big."
Buckley also admitted she had no interest in country music before making the movie, saying: "To be honest I thought country music was hick and I had absolutely no relationship with it whatsoever.
"I had done a bit of blues and jazz but then I was opened up to the storytelling of country music and the direct honesty of the lyrics and the simplicity of the human heart and that was a gift."
Wild Rose is due to be released in UK cinemas on April 19 2019.