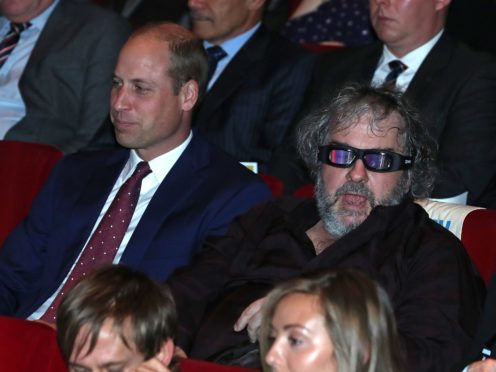 The Duke of Cambridge joined hundreds across the country watching the world premiere of director Sir Peter Jackson's First World War documentary.
The creator of the Lord Of The Rings has told the stories of ordinary soldiers from contemporary footage and their own words, turning the black and white images into a colour film.
The documentary They Shall Not Grow Old was screened at the BFI London Film Festival and simultaneously at a number of cinemas around the country.
When the prince and the director first met they joked with each other and William quipped about their last encounter saying: "You tried to get me in an orc suit."
The duke visited the director's aviation heritage centre in New Zealand a few years ago. It is filled with First World War memorabilia reflecting his passion for the period.
William went on to say he was interested in seeing the First World War in colour which he thought might change how the conflict is perceived.
Jackson, whose grandfather fought in the war, said before the screening: "This is not a story of the First World War, it is not a historical story, it may not even be entirely accurate but it's the memories of the men who fought – they're just giving their impressions of what it was like to be a soldier.
"The amazing thing is after listening to 600 hours of interviews and probably 250 different men – it's amazing how common their story is."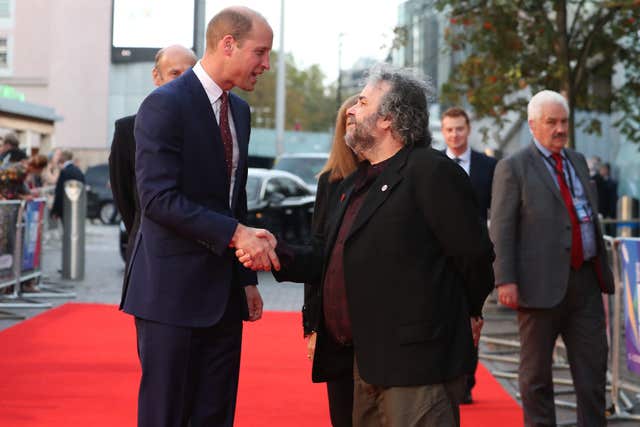 He went on to say: "I now have a greater understanding of what my grandfather would have gone through just because I listened to all these other people talking."
Speaking about William he added: "I hope he likes it, he came down to New Zealand a few years ago and visited our First World War plane collection – he wanted to grab a plane and go up flying – he certainly has an interest in this historical area."
They Shall Not Grow Old has been created from footage from the Imperial War Museums's film archive and audio from BBC archives and is available as a 3D and 2D movie.
It was commissioned by 14-18 NOW, the UK's arts programme for the First World War centenary, and Imperial War Museums.