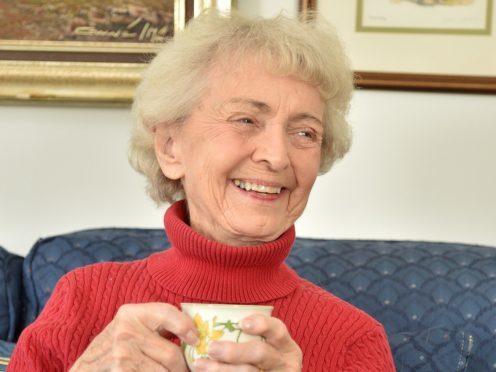 Willy Wonka & The Chocolate Factory actress Diana Sowle has died aged 88.
She passed away in the early hours of Friday morning, a statement from her agent said.
It read: "It is with deep sadness that we announce the loss of beloved friend, family member and actress Diana Sowle at the age of 88.
"Diana passed away in the early morning hours of Friday, October 19, with family by her side.
"She was a loving wife, mother, grandmother and friend, and will be dearly missed."
The statement also read that for 23 years Sowle ran a free tutoring programme for underprivileged children in Washington DC, where she lived.
Sowle rose to fame for her portrayal of Charlie Bucket's caring but cabbage soup-obsessed mother Mrs Bucket in the film Willy Wonka & The Chocolate Factory.
Following the passing of Gene Wilder in 2016 from complications relating to Alzheimer's disease, Sowle became the last surviving adult principle cast member of the 1971 film.
Her only other screen roles came in 1994 when she appeared in the films Clear And Present Danger and Guarding Tess.
Sowle frequently appeared as the character Mrs Schubert in Shear Madness, one the world's longest running non-musical plays which next year will celebrate its 40th anniversary.