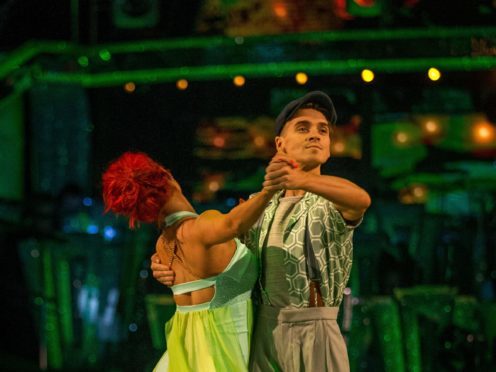 Joe Sugg and Dianne Buswell have said they took Craig Revel Horwood's "log" jibe as a compliment.
The Strictly Come Dancing judge said that a log the pair sat on before their attempt at a Waltz "had more expression" than the dance partners themselves.
Despite positive feedback from the other judges, the pair were accused of lacking personality by Horwood.
Sugg and Buswell have responded to the criticism on Strictly Come Dancing It Takes Two. Buswell said: "It had a lot of character that log. We took it as a compliment."
The pair refused to be affected by the criticism, and focused on the positive comments about their technical skill.
Youtube star Sugg added on Horwood: "He was sat very far away from the log, we were sat on the log. There was moss on there, lichen. It was actually quite a characteristic log."
The pair are preparing for the Halloween show, alongside the other dancers. Graeme Swann spoke on It Takes Two, saying that he has gone to great lengths to get his routine right.
Asked where he was at 4am, he said: "I was dancing in the car park, on my own, at the hotel – trying to remember my steps."