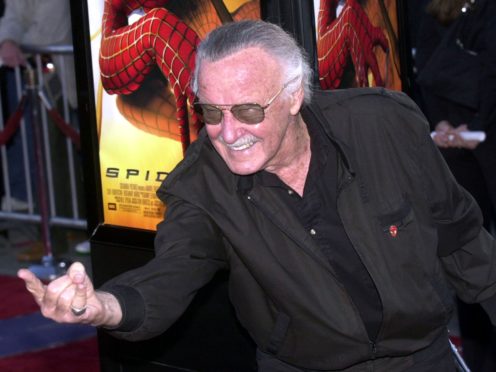 Stan Lee's influence on modern pop culture is almost impossible to over-estimate.
As the co-creator of Spider-Man, Iron Man, the X-Men, the Fantastic Four, Thor and The Incredible Hulk he shaped the world of superhero comic books and its dominance over the popular imagination.
The modern multiplex would be a very different place without the former executive vice president and publisher of Marvel Comics, who has died aged 95.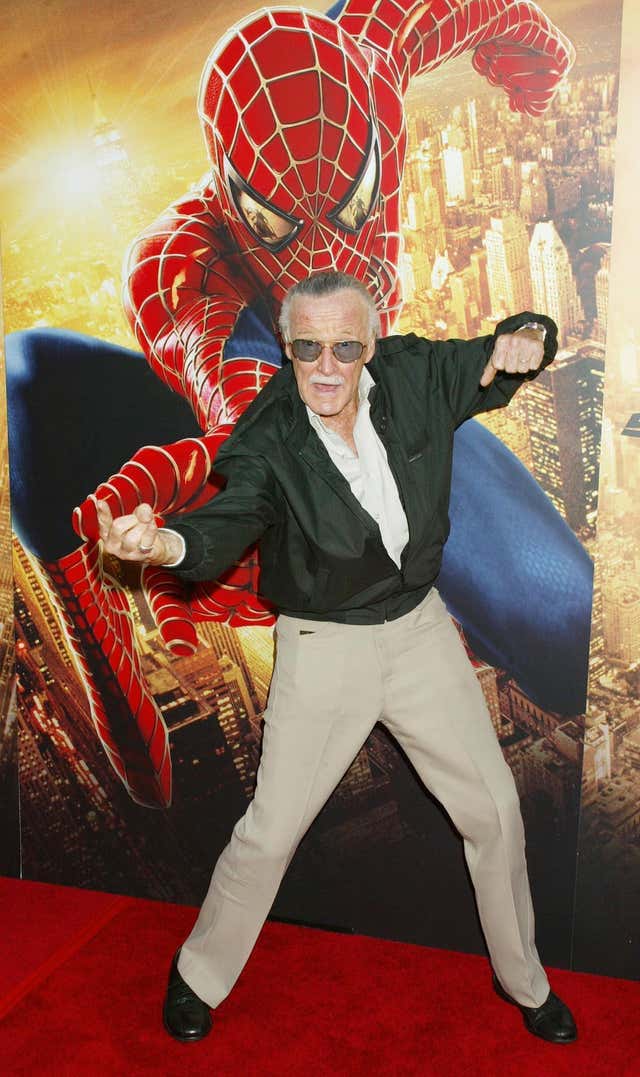 His seemingly boundless joie de vivre meant the goofy cameos he made in every Marvel film were greeted by cheers from audiences young enough to be his grandchildren.
In his most productive period, between 1961 and 1972, he co-created dozens of Marvel titles with collaborators Jack Kirby and Steve Ditko that revitalised the comics industry and reinvented its language from dull declarations to dynamic and lifelike dialogue.
He also crafted the concept of the shared universe, in which characters from different franchises interact with each other and impact storylines, an example most clearly seen in The Avengers.
Born Stanley Martin Lieber in New York in December 1922, Lee's father was a dress cutter who worked only intermittently after the Great Depression.
As a teenager he lived with his family in a one-bedroom apartment in the Bronx, where he was influenced by books and Errol Flynn movies.
He got his start in comics in 1939 when he became an assistant at Timely Comics, filling inkwells, proofreading and fetching lunch.
By the 1960s Timely would evolve into Marvel Comics.
He made his comic book debut with the text filler "Captain America Foils The Traitor's Revenge" in Captain America Comics #3, published in May 1941, for which he used the pseudonym Stan Lee.
He graduated from writing filler two issues later and his first superhero co-creation, the Destroyer, followed soon afterwards in Mystic Comics #6 in August 1941.
Other characters co-created during this period include Jack Frost and Father Time.
By the time Lee entered the US Army in 1942 he had been appointed interim editor.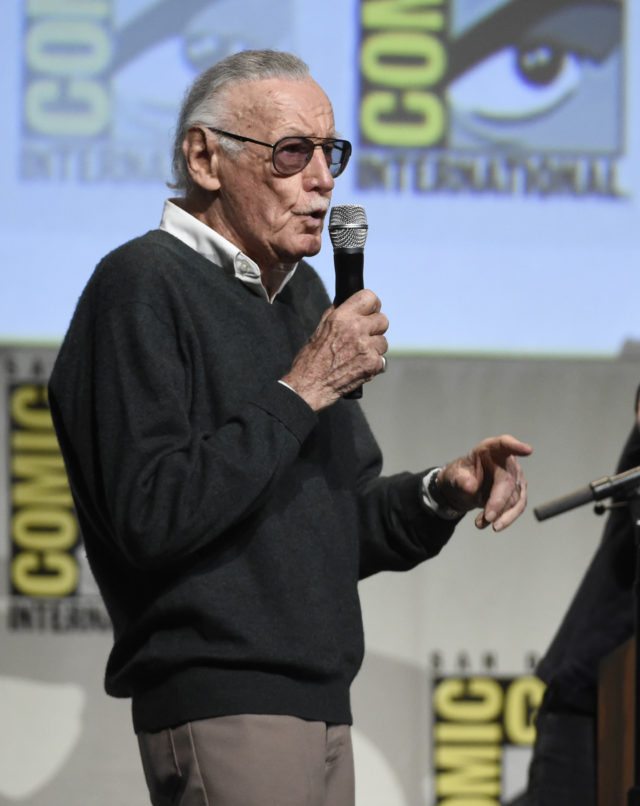 In the mid 1950s Timely was known as Atlas Comics and Lee was writing romance, Westerns, sci fi and horror.
That all changed at the end of the decade when a DC Comic editor revived the superhero archetype with an updated version of The Flash and later with the Justice League Of America.
In response, Lee was tasked with creating a new superhero team, prompting him and artist Jack Kirby to create the Fantastic Four, based on Kirby's previous Challengers Of The Unknown.
The radical story of reluctant superheroes whose powers are forced upon them broke the mould and was immediately popular and led to the creation of the Hulk, Thor, Iron Man and the X-Men, as well as Daredevil with Bill Everett and Doctor Strange and Spider-Man with Ditko.
Lee and Kirby grouped some of the characters into The Avengers, reviving the Sub-Mariner and Captain America.
His influence also extended to the introduction of a credit panel for each story, naming not just the writer and penciller but the inker and letterer.
He wrote a monthly column called Stan's Soapbox, which often addressed issues of discrimination and prejudice and churned out promotional copy often signed off with his trademark motto Excelsior!
In 1972 he stopped writing monthly comic books to assume the role of publisher and later became a figurehead and public face for Marvel Comics, appearing at conventions and lecturing at colleges.
He continued to write, launching the Spider-Man newspaper comic strip with John Romita Sr in 1977 and producing The Savage She-Hulk with John Buscema in 1980.
In 1981 he moved to California to develop Marvel's TV and film properties and occasionally returned to comic book writing and in 2001 he set up POW! (Purveyors Of Wonder) Entertainment to develop more projects.
In 2006 Marvel commemorated his 65 years with the company by publishing a series of comics starring Lee meeting many of his co-creations including Spider-Man, Doctor Strange and Silver Surfer.
At Comic-Con International in 2007, Marvel Legends introduced a Stan Lee action figure and in 2012 comic convention Comikaze Expo was rebranded as Stan Lee's Comikaze presented by POW! Entertainment.
In August 2017 he confirmed another of the shows created by him, Lucky Man, which stars James Nesbitt, would return to air on Sky in 2018 for a third series.
Earlier in the month he also shared a picture of himself and actor Chadwick Boseman, the star of the Black Panther film due for release in 2018, which is based on the comic book of the same name.
Lee's career was not without controversy though. Ditko claims Lee had only the bare bones of an idea for Spider-Man and in fact he was the one who made the character what it is today.
Until he died in 1994, Kirby claimed Lee was a fraud and it was he who had the ideas for their most beloved characters, including the Hulk, Thor and Iron Man.
He also faced financial obstacles when his internet-based superhero studio Stan Lee Media filed for bankruptcy. The company was later sold and it ultimately filed a lawsuit against Marvel, Lee and POW! Entertainment and its subsidiary.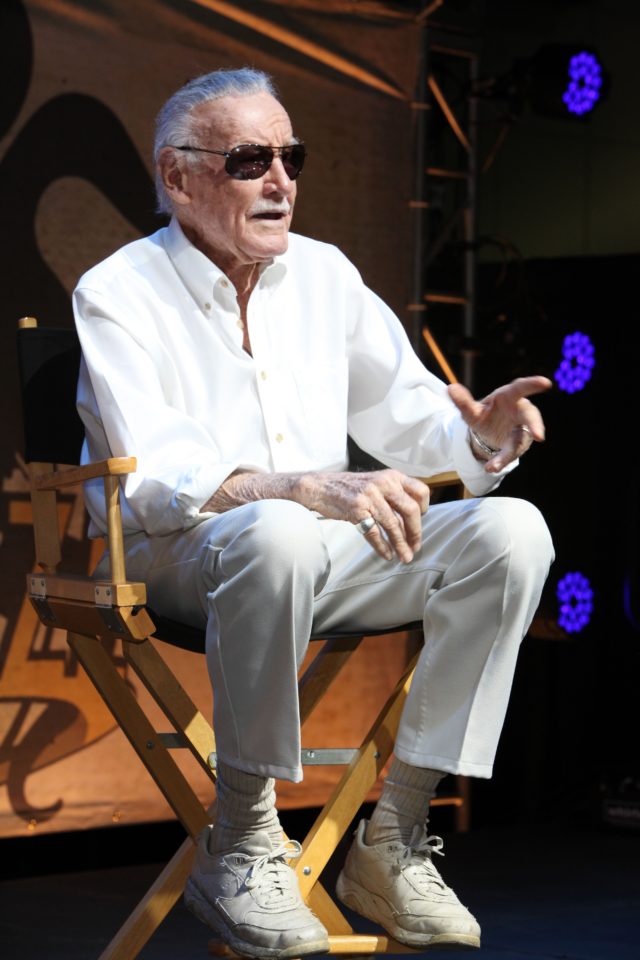 He also suffered tragedy when his second child Jan died three days after delivery in 1953.
On July 6 2017 Joan, his wife of almost 70 years, died of complications from a stroke at the age of 95.
Lee had a very short spell in hospital after suffering shortness of breath and an irregular heartbeat at the end of January 2018, and later assured fans that he was "doing great".
Lee will be best remembered for the indelible mark he has left on modern culture through for the characters he leaves behind, which continue to dominate the list of films released every year.
He is survived by his daughter Joan Celia.