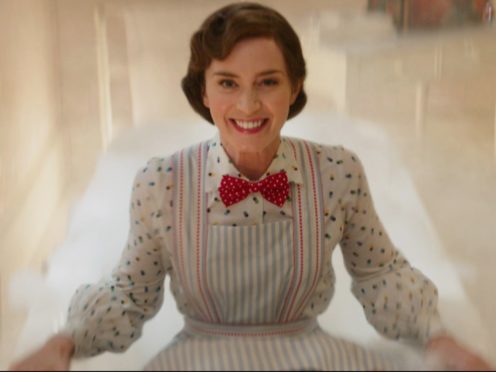 Emily Blunt has said it was "terribly moving" to share a set with an elderly Dick Van Dyke for their upcoming Mary Poppins film.
Van Dyke is now 92 but stars in Mary Poppins Returns as the son of one of the characters he played in the original 1964 movie musical, ageing banker Mr Dawes Jr.
Blunt, who takes the title role in Mary Poppins Returns, has said it was an emotional experience having the veteran actor on set for the re-imagining of the family film.
Speaking to Harper's Bazaar, she said: "Yes, he's 92 years old, but the eyes and the smile are seared into your memory. It was terribly moving having him there.
"Obviously he'd be exhausted by the end of the day, but between takes he'd put his hand on my arm and sing: 'It's a jolly holiday with Mary'."
Blunt has revealed that she did not watch the classic Mary Poppins starring Julie Andrews in the role she has now made her own, and approached the part as she would any other.
The actress added that there was nostalgia on set during filming for the opening shot, in which Poppins descends from the skies.
She said: "I was about 50 feet in the air, hanging from a crane, having to look effortless. But then one of the camera guys came up to me and said: 'It was really emotional, seeing her come back'."
The January issue of Harper's Bazaar is available on December 4.
Mary Poppins Returns is released in cinemas on December 21.