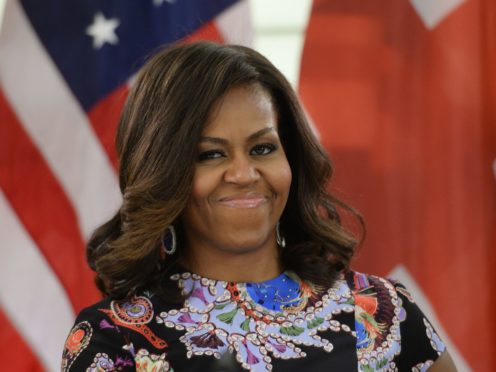 Michelle Obama is set to address a live audience about her personal journey to becoming First Lady and her time in the White House.
The lawyer and wife of former president Barack Obama will speak to a London audience about her memoir Becoming.
Tickets for the event at the Southbank Centre rapidly sold out as people clamoured to hear the life lessons of the former First Lady, charting her highs, lows and inspirations.
The talk will cover: "Her childhood on the South Side of Chicago to her years as an executive, balancing the demands of motherhood and work, to her time spent at the world's most famous address."
She will speak alongside Nigerian novelist and moderator for the evening, Chimamanda Ngozi Adichie, whose work has examined post-colonialism and feminism.
Mrs Obama's autobiographical memoir sold 2 million copies within just a few weeks of its publication, with publishers Penguin Random House claiming it has become the biggest selling book of 2018 in the US and Canada.
The audience at the Royal Festival Hall will hear the stories and emotions behind the book at the audience with Mrs Obama on Monday evening.
Earlier in the day, Mrs Obama will visit Elizabeth Garrett Anderson School in Islington, north London.
She will join young alumni and executive headteacher Jo Dibb to discuss the importance of education in front of an audience of school pupils at the secondary school for girls.