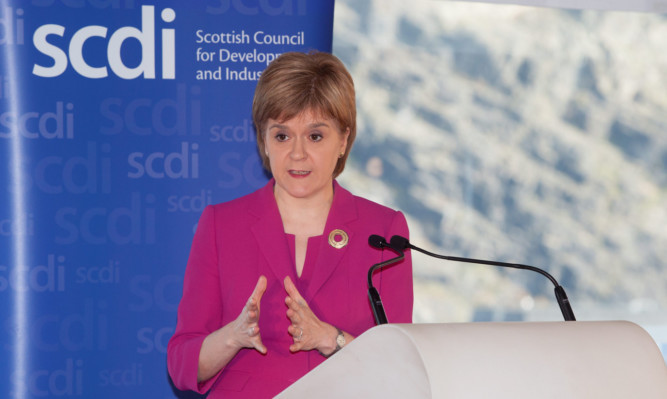 Nicola Sturgeon made an interesting speech to the Scottish Council for Development and Industry.
The headlines that arose from it focused on the First Minister rolling back on her former government's view of London being a "threat" to Scotland's economy.
The perceived threat was so serious Alex Salmond described the UK capital as the "dark star of the economy" an entity that sucked away talent and energy that could otherwise directly benefit the Scottish economy.
In the heat of the indy ref fire it was a great soundbite a line for the zeitgeist if you will but not one that truly reflected the nature of the commercial relationship binding London and Scotland together then or now.
The economies north and south of the border are inextricably linked, as Mr Salmond, Ms Sturgeon and everyone else well knows.
Developing better ties with any economic powerhouse is a good thing and, if you take the time to read Ms Sturgeon's SCDI speech, that's what you will find it actually says.
Collaboration was one of two key words in the address and, instead of denigrating ties that already exist, there was a commitment to build on those with the establishment of new investment hubs in Brussels, Dublin and, yes, you've guessed it, London.
And quite right, too.
Yes, talented people are drawn to big cities and big salaries. It was ever thus.
But instead of carping from the sidelines, why not get involved in the game and make those ties work on both an economic and social level instead?
I know it is not exactly innovative thinking, but it makes sense to me.
And talking about innovation, I'm glad to report that was the second key word in Ms Sturgeon's speech.
A new £78 million funding pot made up of £31m of euro cash along with match funding from our national enterprise agencies and the Scottish Funding Council (SFC) is being made available over the next three years to develop support packages for firms that see the outside of the envelope as a boundary they wish to push.
The SFC expects 1,200 new interactions between the private sector and Scotland's universities as a result.
That makes perfect sense for a country that has put discovery at the heart of everything it has done for generations.
The First Minister pointed out in her speech that it was 87 years to the day since one of the greatest Scots of all time, scientist Alexander Fleming, first discovered penicillin.
A few more innovative discoveries like that, and Scotland won't need to worry about a brain and resources drain either south of the border or anywhere else.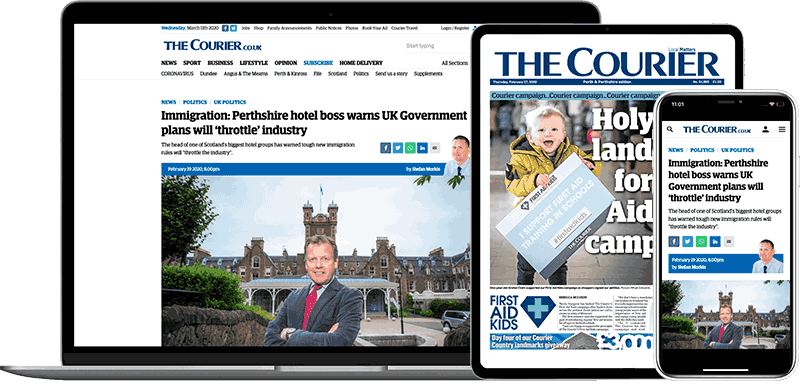 Help support quality local journalism … become a digital subscriber to The Courier
For as little as £5.99 a month you can access all of our content, including Premium articles.
Subscribe