 Monday, one might argue, represents the traditional start to the working week.
But that doesn't mean it has to be a downbeat kind of a day.
Certainly not if you spend it in the company of your favourite newspaper (I'm talking about The Courier, by the way).
Among countless (you could count them, but it would take ages) delights we have news of the Fife chippy owner who has received a rather touching royal invite for the SECOND time.
The fellow in question will be taking his mobile deep fat fryer all the way to Monaco as a result. Tasty.
Cheapskates will also revel in our astonishing report revealing how you can enjoy a cracking Christmas dinner for just £2.66 per head.
Remarkable stuff. It does involve visiting countless discount stores, but it is rather instructive.
Sunday night was particularly special for Dundee's own Lorraine Kelly, as she received a Scottish Bafta. Read all about in your magnificent Monday edition.
Meanwhile, reality TV went into overdrive we have all the latest from Strictly Come Get Me Out Of Here Factor. Or something similar.
In sport we look back (to the Ireland triumph) and forward (to Tuesday night's England game). It's a rather cunning technique which ensures you are left with all the very latest, not to say in full possession of the facts. Back of the net.
You really will enjoy your Monday all the more if you snap up a copy of The Courier I genuinely believe that. If you simply won't commit to print, why not try our digital edition?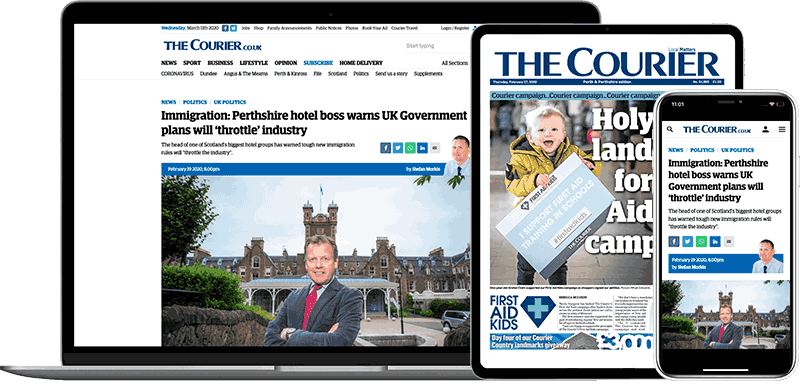 Help support quality local journalism … become a digital subscriber to The Courier
For as little as £5.99 a month you can access all of our content, including Premium articles.
Subscribe