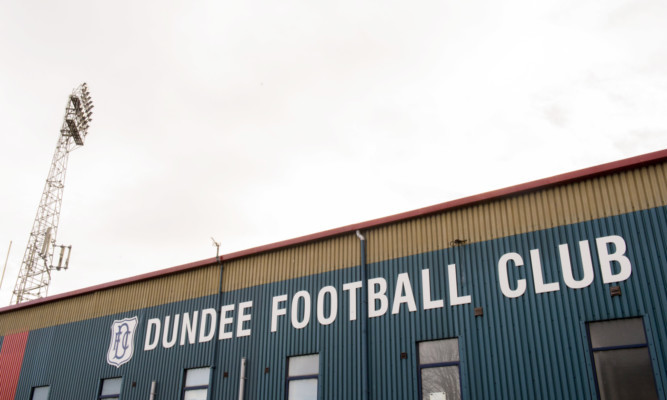 Only season ticket holders will be allowed entry to the South Enclosure at Dens Park for the upcoming clash with Celtic.
A club statement said: "This solution comes at a considerable financial cost to the club and a more permanent solution will be installed in the summer at even greater cost.
"Following a request on Friday, club officials met with the licensing authority today to submit proposals for the safe operation of the South Enclosure for the forthcoming Celtic match
"Agreement has been reached which will allow the South Enclosure to open, albeit on a restricted basis.
"This compromise agreement means that the club will have to suspend ticket sales for this area of the stadium and entry will be restricted to season ticket holders only."
The statement comes just days after a small minority of fans invaded the pitch during the derby victory over Dundee United.
For more on this story see Tuesday's edition of The Courier.