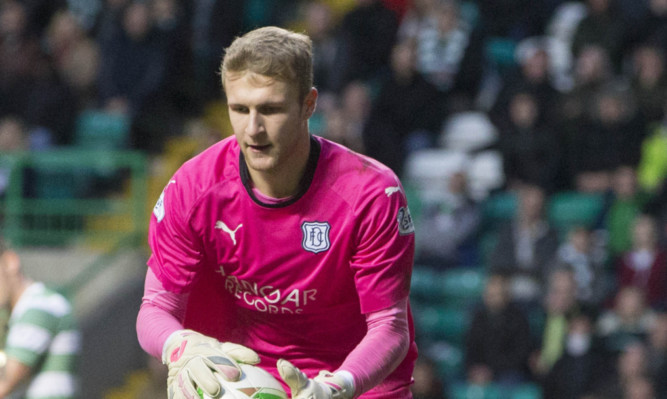 A western theme this week as Courier Sport's football writers discuss the burning issues after a dramatic Dundee derby and a stunning win for St Johnstone.
Q The Good, the Bad and the Ugly. Can you give us your highlights and lowlights from the Dundee derby?
IR: The good for me was the fixture itself, with the Dundee derby succeeding once again in thrilling the fans at the game and the TV audience at home. The bad had to be the exchanges between United boss Mixu Paatelainen and some of the Dundee fans, although I accept things didn't actually get ugly at any stage. Apologies to the player, but I'm afraid my rather tonguein-cheek ugly choice is the unorthodox "fall over the ball" finish from Kane Hemmings for his second goal.
NR: Like Ian, the good for me was the game itself. The football never scaled the heights in terms of quality but there was no denying the excitement generated by the ding-dong battle. The bad was the fact that a draw was not the ideal result for either side while the ugly was the touchline antics, not just involving Mixu but the half-time altercation between the benches.
Q Gunfight at the OK Corral. Can you understand why Mixu reacted as he did?
IR: In his own post-match comments, Paatelainen said both that he was unhappy the stewards weren't stopping fans giving him stick and also that verbal abuse was part and parcel of football and that it wasn't a problem. In hindsight, he should have ignored the taunts but he is a human being like the rest of us.
NR: The verbal barracking may have been over the top but surely considering the fact that his side are fighting for their Premiership survival and were 2-1 down in a derby, Mixu should have been fully concentrating on what was happening on the pitch instead of being distracted with what was going on behind him, waving and shouting for stewards and police to do something about it. That said, I can still understand why he cracked.
Q Hang 'Em High. Should the United gaffer be punished for his actions?
IR: It's a tough one because I feel that a ban would be over-the-top but I also get the feeling that the SFA will conclude that they have to act. Personally, I think a warning of some kind would be appropriate and it will be harsh if he has to miss any of United's survival battle because of a reaction to insults aimed at him.
NR: I have given up second guessing the SFA on disciplinary matters to be honest, but in the current climate I would be amazed if he does not receive some form of censure a slap on the wrist with a warning to his future behaviour should suffice.
Q Don't Fence Me In. On the contrary, surely United are right to review the security and seating in the Jerry Kerr Stand?
IR: Yes, they are right to keep opposition fans away from the front barrier in that stand. It will cost them money for matches against sides with large travelling supports but they don't appear to have any other option.
NR: I am struggling to think of any other top-tier ground where the away fans are right on top of the home dug-out and it seems a recipe for disaster, especially in the fevered atmosphere of a Dundee derby. A major seating rethink is needed.
Q Major Dundee. Can Paul Hartley still lead the Dark Blues into the top six?
IR: The Dark Blues haven't won a league match since beating St Johnstone on February 12 and, as a result, have slipped out of the top six. They will get back there, in my view, when they beat Ross County at Dens on April 2. They then face a home match against Celtic and trip to Hamilton so it might be tough to stay there.
NR: Dundee's recent record against Ross County is a dismal one, a game against a Celtic side closing in on a league title is a daunting thought while no team in Scotland enjoys going to Hamilton to play on their plastic pitch. The odds look stacked against the Dark Blues but I have a sneaking feeling that this will go right down to the wire and the game at New Douglas Park on April 9.
Q The Magnificent Seven (or 11). What an amazing result for St Johnstone at Tynecastle. Did you see that coming?
IR: It was an absolute coupon-buster and a fabulous achievement for Tommy Wright's team. They are strong favourites for fourth spot now and that would mean it's been another excellent season for the Perth men.
NR: I for one had to look twice when I saw the score coming in. Considering the Jambos had last lost in the league away back in September, it was an incredible result to sit alongside other notable away wins for Saints this season at Pittodrie and Ibrox.
Q Unforgiven. Can you get excited about the Scotland friendlies or are we all still miffed about missing out on the Euro finals in France this summer?
IR: I was at Mar Hall this week to report on Scotland and the players and management all seemed upbeat and pleased to be meeting up again. I have to say, though, that other than cheering on Dundee goalkeeper Scott Bain when, as I expect to be the case, he makes his debut against the Czechs there isn't too much to get excited about. You can also feel the other home nations slowly building up to the finals which isn't nice for us success-starved Scotland fans.
NR: It will be superb for Bain if he wins his cap. However, there is more chance of Mixu being invited to the next Dundee supporters' dinner than me becoming excited about friendlies, international or otherwise!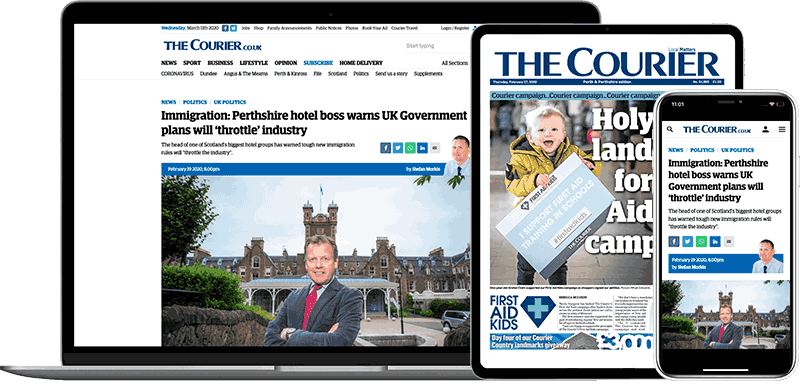 Help support quality local journalism … become a digital subscriber to The Courier
For as little as £5.99 a month you can access all of our content, including Premium articles.
Subscribe