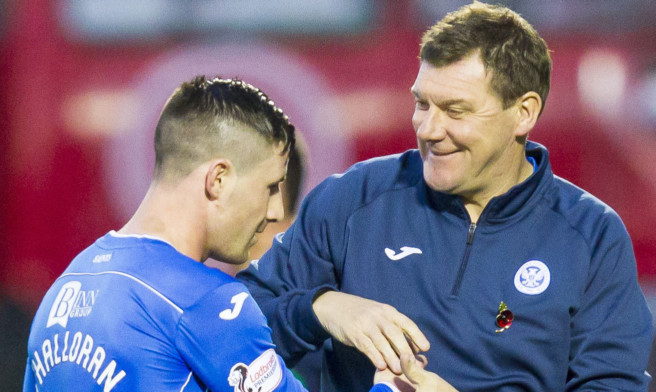 St Johnstone are anticipating a third – and possibly, final – Rangers bid for Michael O'Halloran.
But it will have to be a significant improvement on the two that have already been dismissed to "interest the chairman", according to Perth boss Tommy Wright.
"The chairman informed me that Rangers had come in with one bid and then another," Wright said. "Both have been rejected and that's the state of play.
"The bids have done nothing to interest the chairman.
"We think we know what Michael is worth and that is the same with any of our players.
"We can't stop bids coming in from clubs but we aren't encouraging offers for Michael.
"We still want to hold onto him. Nothing has changed.
"Michael is a valuable member of the squad and he has had a really good season. He has been part of our success. So we rate him highly.
"We have said consistently we don't want to lose any of our players in this window.
"I'd like to have Michael here beyond the end of the month and I know Michael has been looking on the semi-final of the League Cup with Hibs as a massive game for him and he also has Europe in his thoughts.
"As far as I can see that is still the same."
Unless the next Rangers offer hits an acceptable mark, O'Halloran will start against Hamilton tomorrow.
"The transfer speculation won't influence my thinking for the weekend game," Wright said. "Michael will play against Hamilton.
"He is our player. We can't do anything about clubs bidding for players. But it's good there is interest because it shows our players are doing well.
"Michael should take this as a compliment and see it as a positive. I don't envisage any problems and I'm sure the dressing room will be keeping him grounded."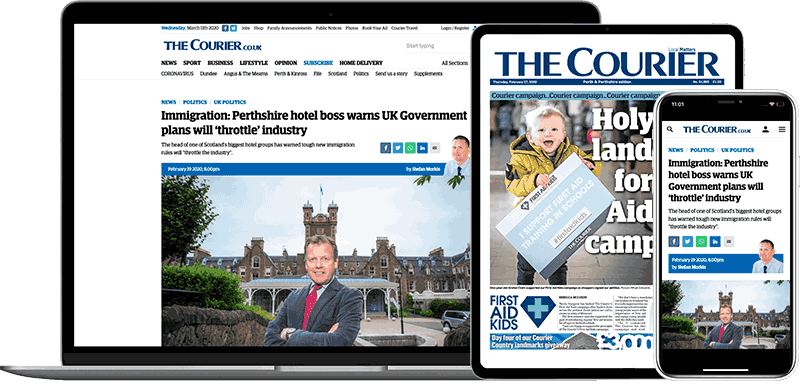 Help support quality local journalism … become a digital subscriber to The Courier
For as little as £5.99 a month you can access all of our content, including Premium articles.
Subscribe