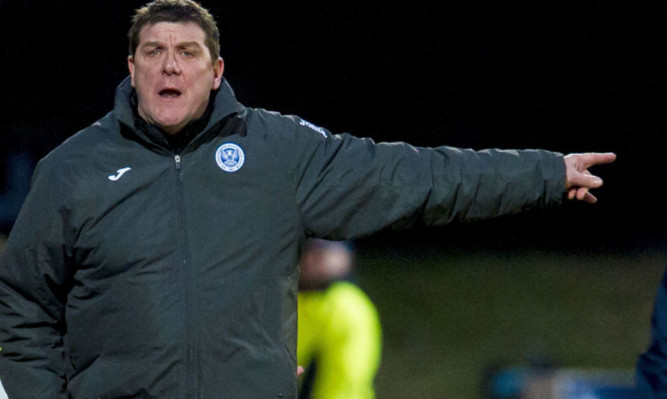 Tommy Wright is still keen to add to his squad this month, but the St Johnstone manager admitted there isn't a desperate need for it to happen.
The Perth boss believes that no matter how well things are going, bringing in at least one new face in January is always a benefit.
And last year proved the point.
"At this stage of the season it is good to freshen things up if possible," Wright explained. "Last year we brought in James Dunne and he had a real impact, giving everyone a lift as we went on to win the Scottish Cup.
"But it might be the case that we have to get someone out before we can bring anyone in.
"I will meet with the chairman again over the next couple of days to discuss areas where we could possibly strengthen.
"We have Chris Kane coming back from his loan at Dumbarton and Tam Scobbie and Steven MacLean are back from injury, and they are important players for us.
"With everyone back and fit we have a strong squad and I would understand if we don't bring anyone in. But ideally we will get to pull something together."
Wright also has targets in mind for next season, and progress is being made with current players' contract talks.
He said: "We are looking at a couple of younger players with an eye to the future. We might have news on one of them soon but at the moment it is a quiet transfer window.
"We are talking to a couple of players with regard to the summer but some want to wait a bit longer to see where they stand. Ideally we would like to bring someone in during the window but so far we haven't been able to.
"Discussions are also ongoing with some of our players. We are close to agreeing an extended deal for one of the lads going out of contract.
"Hopefully that will be tied up quickly and talks are ongoing with representatives of other players here.
"In January there are always ifs but and maybes.
"Younger lads like Craig Thomson, Ally Gilchrist and Zander Clark will extend their loans and Allan Moore wants Dylan Easton on a longer loan at Arbroath."
Scobbie is set to play for the under-20s on Monday with a view to topping up his match fitness ahead of a first team comeback, but only if the game doesn't take place on an artificial pitch.
Wright said: "We have moved some of our development league games away but we are trying to get Monday's against Partick Thistle back on grass because that will benefit Tam Scobbie in particular.
"At his stage of recovery it would not be ideal for Tam to play on an artificial surface. That's not what we want for him. We need to protect him just now.
"But if we can get him a run on Monday after a bounce game among ourselves on Saturday he should be ready to start in the run of three games in six days coming up against Partick, Inverness and Aberdeen.
"The plan is to start him play in some of those matches and the bounce game won't really stretch him.
"Brian Easton should be fit for the Thistle game but he will have to be eased back in after his calf injury, which has kept him out of the last two matches."
Meanwhile, Wright hasn't changed his views on the flaws he sees in the SFA's retrospective disciplinary system that this week claimed another Perth victim, James McFadden.
He pointed out: "Nothing seems to have changed since Stuart McCall complained about the system three years ago.
"We still believe the system can be improved. A lot of managers think the process is flawed and we have made representations.
"We can't argue with the decisions made against our players but it is how it gets there that is our concern. Not every tackle or incident is analysed on Sportscene. BBC have a job to do but the process seems to be influenced by whatever an editor decides to show on television."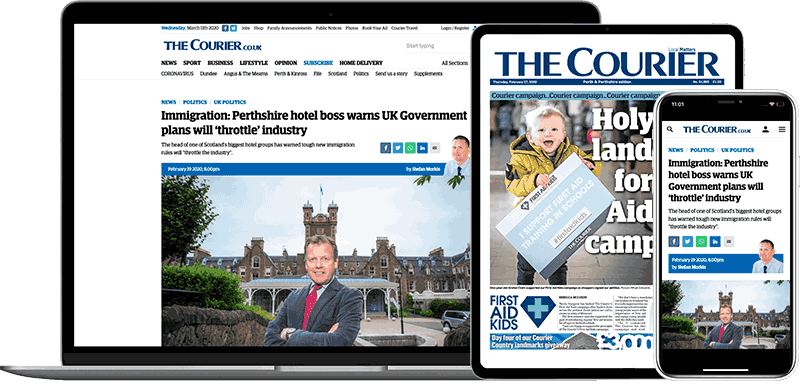 Help support quality local journalism … become a digital subscriber to The Courier
For as little as £5.99 a month you can access all of our content, including Premium articles.
Subscribe