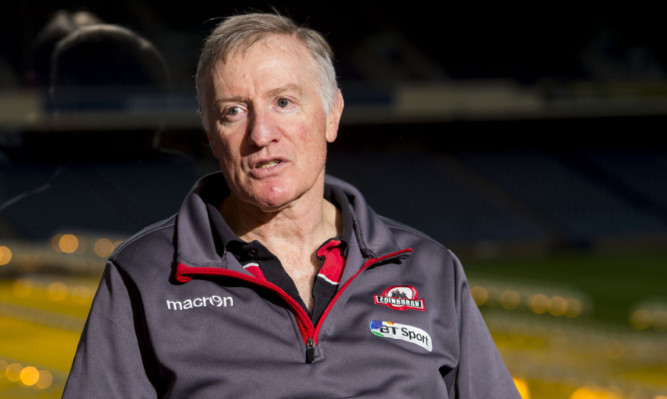 Summer rugby and an integrated, synchronised global schedule – requiring the Six Nations to be switched to August – is needed to protect players and improve standards in the game, believes Edinburgh's veteran coach Alan Solomons.
Solomons wants the sport played worldwide from March to November, and played in "ascending order" as in the Southern Hemisphere season; domestic game first, followed by European or cross-border competitions, culminating in test matches to end the season.
Such a plan would probably see the Six Nations the biggest annual tournament in terms of audience and financial return in rugby – moved out of its traditional February-March slot into August and September. But Solomons believes the current demands on players, specifically in this particular season, are damaging them.
The Edinburgh coach may be forced to field an under-strength team for this week's European Challenge Cup tie at home against Agen because of a lengthy injury list and the statutory requirement to rest players.
"What we have at the moment is, for those who were involved in the Rugby World Cup, is a run of 16 back-to-back professional games," he said. "Never in my career have I been involved in something like this.
"We are not the only club in the PRO12 with a long injury list, Glasgow and Scarlets, it's all clubs, everyone is feeling the heat."
Edinburgh, he continued, had been operating for much of the season with two fit locks in Anton Bresler and Alex Toolis with four others injured, including Grant Gilchrist who hasn't played for the club for over a year because of injuries and academy player Lewis Carmichael, who Solomons had hoped to give some development game time.
"Sometimes you get lucky, but when you play this amount of rugby, back-to-back, it has to be expected," he continued. "But Anton needs a rest, Cornell (du Preez) needs a rest, John Hardie needs a rest, Matty Scott needs a rest and something's got to give.
"I understand this season it was the World Cup which was a great event and there was no alternative. But we have to look at ways we can avoid having 16 games back to back. In terms of player welfare, it's not good, it's just too much.
"This period has already been attritional and we still have three games of it to go."
The way to organise it better believes Solomons, is follow the Southern Hemisphere's schedule, because the European winter is not conducive to player health or to skill development, and it wouldn't be practical for the Southern Hemisphere to fall in line with the North's current schedule.
"I have always believed in a global season," he said. "I believe we should play rugby from March to the end of November. The months of December, January and February are too cold here and the weather is not good enough.
"In any case, I was chatting to my youngest daughter yesterday in Cape Town and she was telling me it's 40 in Cape Town at the moment; you can't train and play rugby at 40.
"We should maybe look to a situation where you play all your domestic rugby first – PRO12, Premiership, Top 14, then you have your cross-border rugby and then you have your test rugby.
"Then when the tests are on you play a development competition for your young players. If you construct a season like that than the players will be fresh and I think will have a better quality of rugby.
The South African has been around the block too many times to not realise that there will be many in the North who oppose following the South's plan, but he feels it would benefit the game especially with no Northern Hemisphere nation reaching the last four of last October's World Cup.
"I don't know if it could happen," he continued. "I'm not a decision-maker, but I really do believe that it would be in the best interests of rugby everywhere to synchronise and have a global season so that everyone plays the domestic rugby at the same time, cross-border rugby at the same time and then test rugby at the same time.
"Players would get a decent break and a decent pre-season to prepare. Academy players, all your young boys, would get more games while the test window was on.
"I think it would be magic for the game."