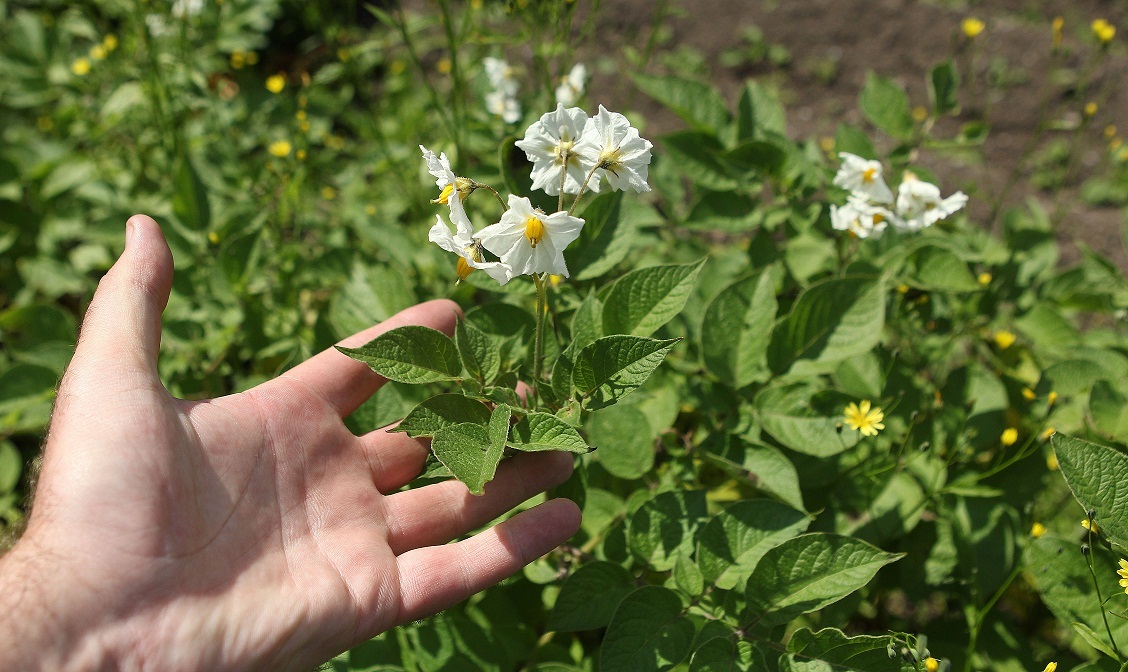 It is time to "rebrand and relaunch" the genetically modified (GM) tag to synchronise with a world dominated by ethical food production.
That was the overriding message from top agricultural and food industry panellists during a question and answer session at the close of the Scottish Agricultural Organisation Society's leadership conference at Crieff Hydro.
Reacting to a question from former Kinross farmer and current HGCA board member George Lawrie, concerning exactly how the cereal industry can overcome a distinct "yield plateau" when chemicals are increasingly banned across the EU, SAOS director David Mitchell, Greenburn Associates director Gail Ellis, NFU Scotland president Nigel Miller and Scotland Food and Drink chief executive James Withers were unanimous in an understanding there is a tangible need for technology to continue an upward curve in agricultural production but it cannot be presented under the name 'GM'.
"The word GM rings far too many alarm bells with the Scottish Government," said Mr Miller.
"It's a complete no-go; the Government will just never go there.
"But I believe there is an increasing need to draw 'ethical plant breeding' into the debate, to utilise intellectual property for plant breeding, and perhaps turn toward some old-fashioned varieties for the selection of particular plant traits."
According to Mr Mitchell the potato industry in particular stands to reap the greatest gain from any potential 'reinvention' of GM.
"GM is too widely regarded as a 'bad brand' and we aren't going to be able to cross that bridge," he said. "But unquestionably we, as an industry, need the benefit of the technology."
Overcome the greatest hurdle of public and human perception and, according to psychologist Gail Ellis, technological advances would be widely welcomed.
"It is all about the brand. The thought of GM now carries too many negative connotations," she said.
According to Ms Ellis, far too many consumers relate GM to 'Frankenstein foods' and conceive that too many 'bad' things go into them.
Now, she said, is the time to present the technology under a new name and a new umbrella.
"The technology needs to be linked into the ethical world, and a story of provenance.
"We need to re-communicate and rebrand the terminology of GM to lose those 'dreaded' initials, branding it instead as something else that is all about promoting sustainability," she said.
Speaking from a food industry perspective, James Withers said he thinks the public is, in reality, none too excited about GM.
"Put horse in a Findus ready meal however and they get much more interested," he said.
However, Mr Withers conceded his views on GM have changed somewhat over recent years.
"I used to think it was negligent not to think about embracing any technology, particularly in a world with a billion people going hungry each night and a stark need to produce more with less.
"Now, I am more of the view that as the world starts embracing GM technology, with the global perception that now exists of Scotland as a natural place, there is room for someone not to go down the road of GM."
Instead, he wants to see Scotland safeguard an anti-GM, natural status.
"GM will have a critical role to play in wheat yields. There has to be another step change, but a step-change in Scotland would not have an impact worldwide," said Mr Withers.
"We need to forget about playing the worldwide agricultural commodity game in Scotland.
"Yes there will be ups and downs, but we need to get better at insulating ourselves from global volatility by going instead for 'added value'."
This niche and 'premium' price, he said, could come from going against the GM technology grain.
With this regard, he admitted Scotland might suffer on the UK market, but increasingly Scottish farmers and co-ops could take more of their business out of the UK marketplace to drive a far higher price margin.