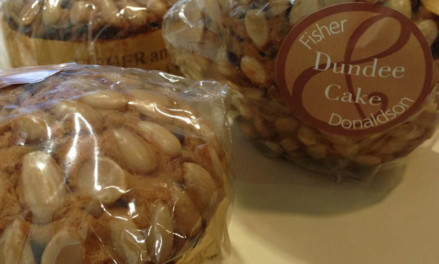 The long-established Courier country bakers Fisher & Donaldson could start making Dundee Cake in the City of Discovery.
The Cupar-based family firm, founded in 1919 by brothers William Fisher and brother-in-law David Donaldson, has until now made the popular delicacy at its bakery in the Fife town.
If Dundee Cake is given the same protected status as Arbroath smokies and Stornoway black pudding, Fisher & Donaldson will move production to Dundee.
A consultation has been launched to give the fruit cake Protected Geographical Indicator (PGI) status under European rules to safeguard food names for their place or recipe of origin from imitations made elsewhere.
If approved, only Dundee Cake baked in the Dundee area with the correct recipe and decorated with almonds can be officially branded and sold under that name.
Broughty Ferry bakers Goodfellow & Steven are at the forefront of the campaign to give protected status to the product, which is made in the city by themselves and by Clark's Bakery in Annfield Road.
Fisher & Donaldson, a company closely connected with Dundee through its three shops in the city, has made Dundee Cake as far back as its records stretch but from its bakery in Cupar.
Managing director Eric Milne said: "Dundee Cake is a big seller for us, and this Christmas we sold three times more Dundee Cake than we did in the previous Christmas."
He added: "This is a product we would certainly not want to stop making if these new rules come into force.
"To protect our Dundee Cake we would switch production of it from Ceres Road in Cupar to Dundee. There is space in our shop in Whitehall Street for an oven and preparation area, and it would be quite straightforward for staff from Cupar to relocate to Dundee for the part of the working week when they make Dundee Cake.
"This is something we may well do to allow us to keep selling one of our best-known products that has been successful for us for a long time."
Martin Goodfellow of Goodfellow & Steven said: "Dundee Cake has become so far removed from its roots that it has almost become a catch-all term for any fruit cake with peel and almonds. It is time we took back what is our own."
The recipe for Dundee Cake was created in the 1800s in Keiller's bakery shop in the city. Janet Keiller's Seville orange marmalade was added to a cake recipe to make 'Keiller's Dundee Cake', which has continued to be made in the traditional style by members of the Baker Trade Of Dundee, to which Fisher & Donaldson belong.
A fifth-generation family firm, Fisher & Donaldson (St Andrews) Ltd, which has two shops in St Andrews and two in Cupar as well as the three in Dundee, has reported a good year of trading in abbreviated accounts submitted to Companies House.
The company, run by brothers Eric and Sandy Milne, employs about 100 people with the majority at the bakery in Cupar.
Their company also has non-trading subsidiaries Fisher & Donaldson (Dundee) and Fisher & Donaldson.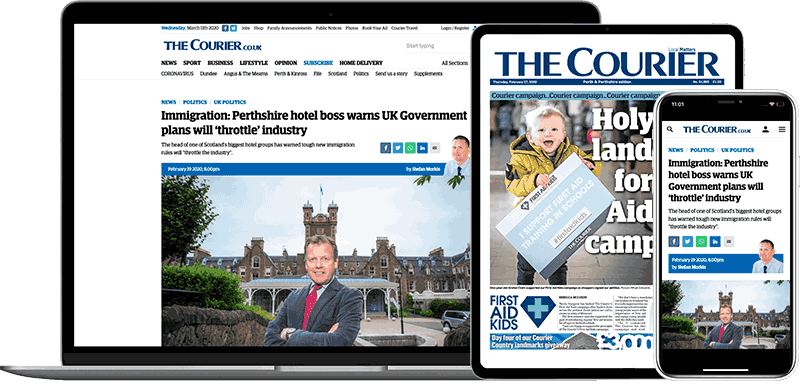 Help support quality local journalism … become a digital subscriber to The Courier
For as little as £5.99 a month you can access all of our content, including Premium articles.
Subscribe