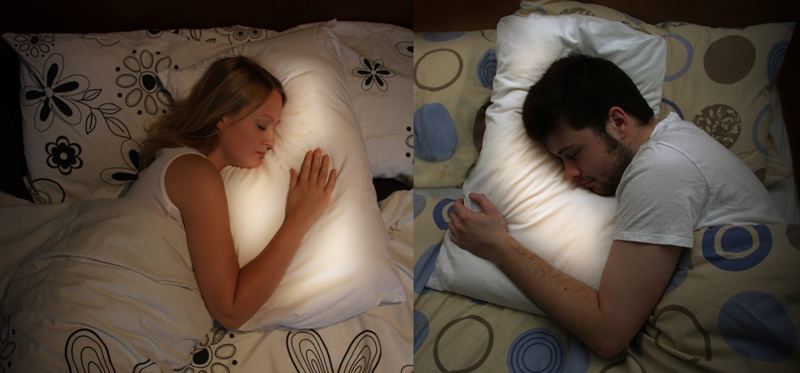 A Dundee University graduate's heart is beating a little faster after her romantic creation won her a £25,000 grant.
Joanna Montgomery (23) is now hoping to turn her Pillow Talk concept into a commercial product.
Pillow Talk helps lovers keep in touch at a distance. Both wear chest sensors that pick up their heartbeat and the signal is sent wirelessly to the other's pillow, which glows softly and reproduces the sound of the heartbeat.
Joanna received the grant after entering a competition run by the government-backed Technology Strategy Board.
Only 12 winners were chosen out of a total of 550 entries.