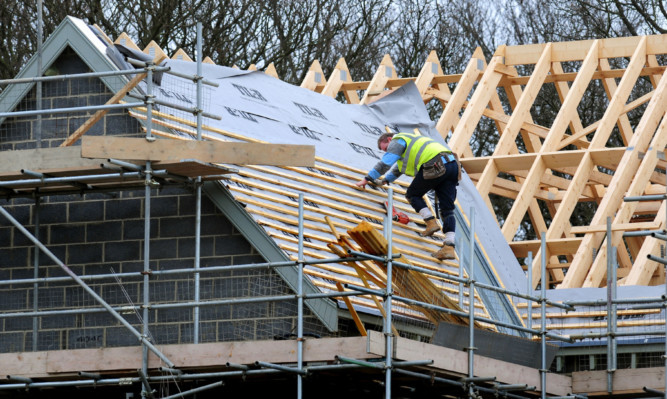 Scotland's construction industry is still facing a skills shortage with workloads outpacing the availability of qualified professionals.
Almost two-thirds of respondents to a survey by the Royal Institution of Chartered Surveyors (Rics) said a difficulty in sourcing labour was as an obstacle to growth.
A similar number highlighted specific problems in finding bricklayers.
The findings bear out a warning sounded by Aberdeen building magnate Stewart Milne a year ago.
The founder and executive chairman of the Stewart Milne Group was concerned that a shortage of qualified tradesmen and women would threaten the upturn in construction.
The Construction Industry Training Board estimated that 182,000 qualified tradespeople would be needed to meet demand in the UK through to 2019.
The Rics construction market survey showed a rise in the number of new construction projects, with about 30% reporting an increase in workloads.
Overall, 65% of chartered surveyors predicted a growth in construction workloads during the next 12 months.
Sarah Speirs, director of Rics Scotland, said growth in the Scottish construction will only be sustainable if the continuing skills gap is addressed.
"The availability of both blue collar and white collar construction workers is reaching crisis point," she said.
"Without the relevant skills, we will not be able to grow many of the Scottish Government's priority construction sectors."
The full reasons for the dramatic drop in the labour market were not known, although she believed part of the problem was the legacy of the sector's collapse following the onset of the global financial crisis.
She added: "A real focus on attracting more young people into the industry is critical alongside an expansion of apprenticeship opportunities."
Infrastructure and commercial sectors continue to lead the growth in workloads with 32% and 54% respectively reporting an increase.
Momentum was least firm in the housing sector with only 19% and 17% experiencing workload growths in public and private housing segments.