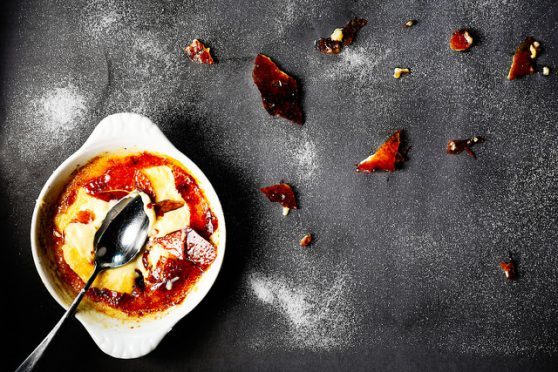 The changing of the clocks doesn't just mean an extra hour in bed – it means that restaurants are moving to an autumn/winter menu. And nowhere does seasonal eating in Courier Country quite like Malmaison.
The Brasserie at the Mal has launched its autumn pre fixe and a la carte menus – and I was very keen to try nearly all of the dishes. Alas, I could only have one per course (but that does mean I will need to take another trip to the hotel to sample some more!).
For our starters, my dining partner opted for the Buffalo mozzarella, roast warm squash, pumpkin and charred onion dish from the pre fixe menu, while I chose a classic – Prawn cocktail, which was served with  mango & red pepper salsa and crisp iceberg lettuce.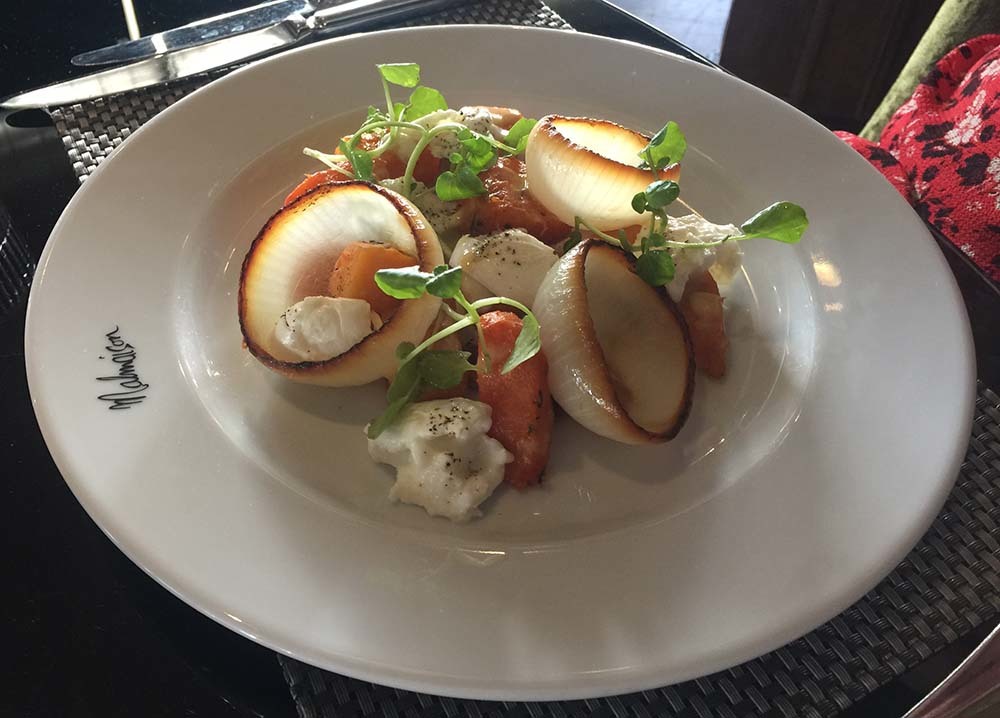 Both dishes came served impeccably. I've said it before and I will again – one of Malmaison's strengths is serving food which looks just as good as it tastes.
My prawn cocktail came stacked – topped with the classic tangy cocktail sauce that I could have just drank out of a glass. The prawns were extremely fresh and plump and the salad and salsa below equally fresh and tasty. It was a new twist on an old dish and it really worked.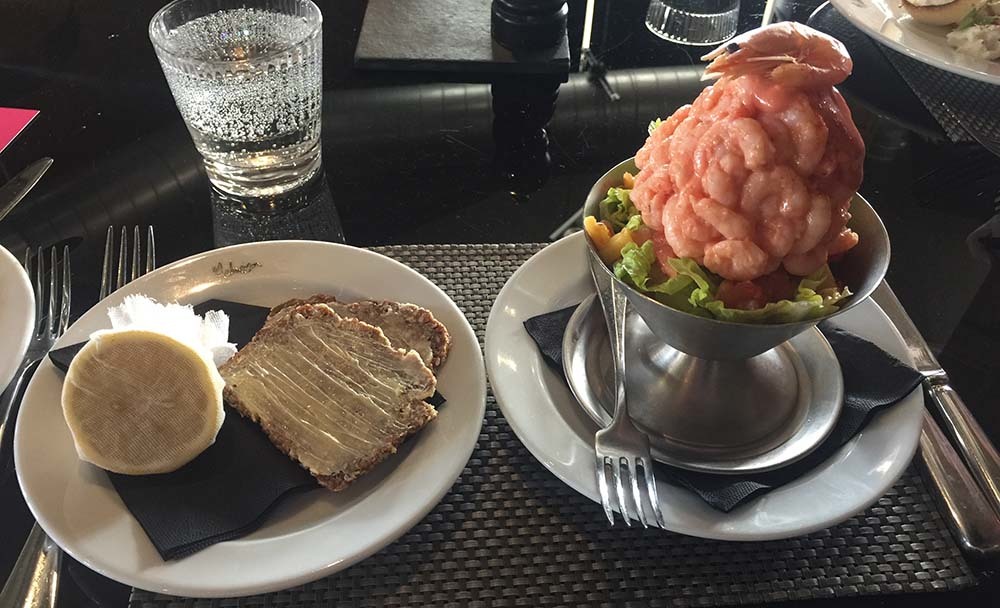 The mozzarella dish was a real winner. Fresh and light, with the squash and pumpkin served slightly al dente to give a crunch again the soft, squishy cheese. The colours were striking and it was almost a shame to eat such a pretty plate of food!
For my main course, I had the mushroom & black truffle macaroni, which was topped with a brioche herb crumb. The cheesy sauce was decadently cheesy, with plenty of mushrooms mixed through offering an earthy taste.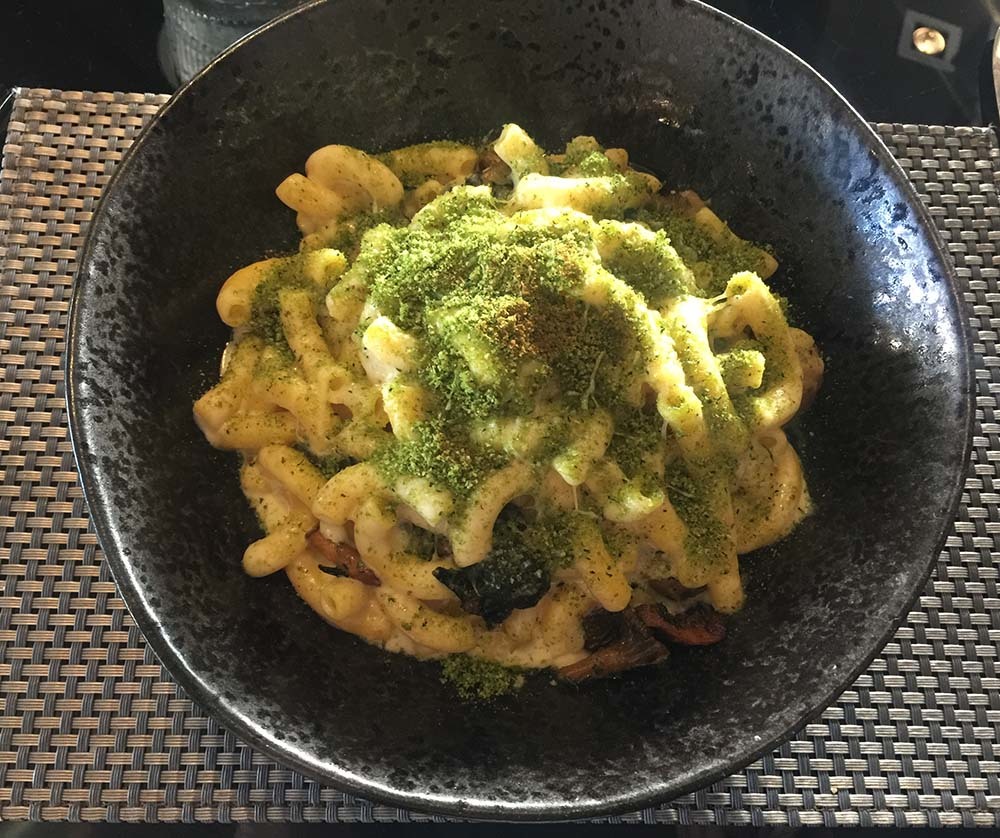 The herb crumb on top gave it a nice texture contrast. I would happily eat this dish again and again – I hope it stays on future menus!
The other main we chose was the chicken tikka masala skewer, which was served on pistachio and sultana pilaf rice, with a coriander flat bread and homemade raita.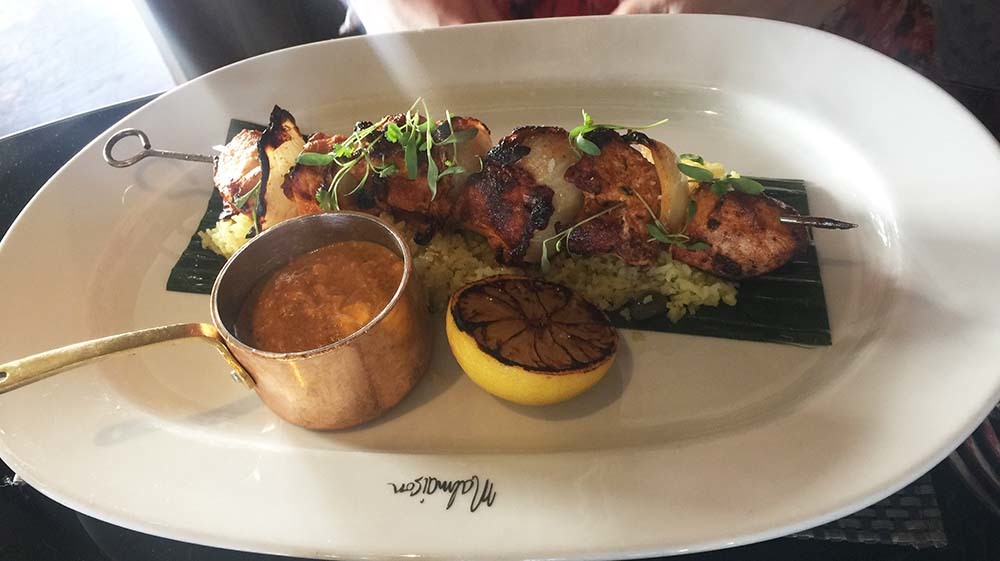 The addition of the pistachios and raisins elevated a basic side to something spectacular and the chicken was well-flavoured and perfectly cooked.
Despite being full, we felt that in the interests of doing a proper review, my dining partner and I had puddings – the creme brulee and the Chez Mal hot chocolate.
The brulee was among the best you can get – the crispy shell on top giving way to a perfectly creamy and luxurious pudding.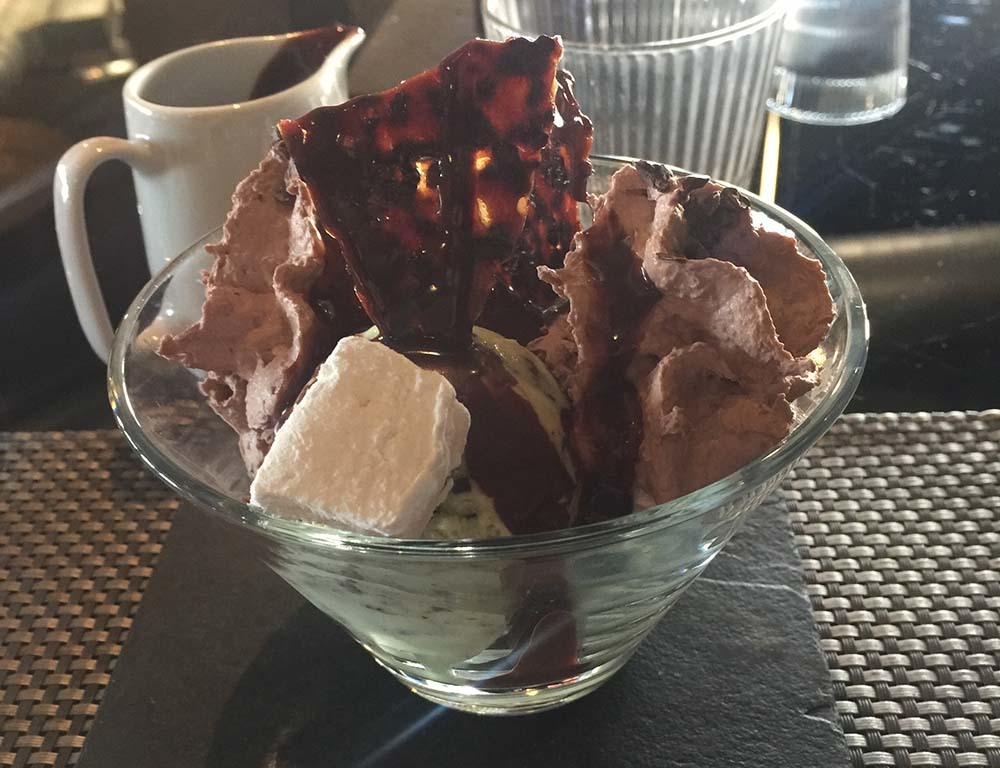 My hot chocolate (which I expected to be a drink) was actually a sundae of mint choc chip ice cream, marshmallows and chocolate mousse, served with a jug of Valrhona hot chocolate sauce.
The mint worked really well breaking up the richness of the chocolate, but the entire dish was sheer pudding perfection.
For some of the most beautiful food this autumn and winter, the Brasserie at the Mal should be top of the list!