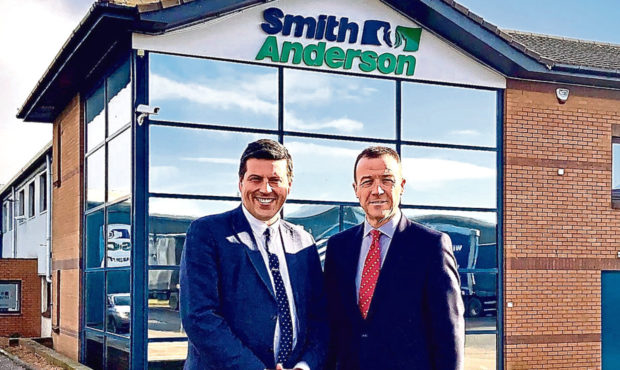 A Fife firm that is the UK's largest paper bag manufacturer has made a £3 million capital investment.
Smith Anderson has purchased state-of-the-art machinery to increase capacity at their factory in Kirkcaldy.
Smith Anderson – which was founded in 1859 with the purchase of the Fettykil Paper Mill in Leslie – will create 22 new jobs as part of the investment project.
The machinery will allow Smith Anderson to deliver even more cost-effective production whilst increasing foundational machine capacity and operational output. It will also allow the company, which employs 243 staff, to target new markets.
Chief executive Michael Longstaffe said: "After a number of extremely challenging years, during which we continued to invest, we can now celebrate the arrival of this new equipment.
"It consolidates our European market leading position, encourages growth and supports the hard work and dedication we enjoy from what is a fabulous 'Team Smith Anderson'."
Smith Anderson produces more than two billion bags a year and its customers include McDonald's and Burger King.
The new machinery enables Smith Anderson to capitalise on innovations it has brought to the food-service market, including growing demands for sustainable home delivery packaging.
The firm has been supported by a £450,000 Regional Selective Assistance grant from Scottish Enterprise.
David Leven, head of high value manufacturing at Scottish Enterprise, said: "With innovation and sustainability at its heart, Smith Anderson's investment in new machinery demonstrates the company's commitment to deliver new products for today's emerging markets.
"Smith Anderson has a strong standing in the Fife community, and they have again shown a real commitment to continuing to invest in the area and its people."
Scottish Government Minister for Business, Fair Work & Skills Jamie Hepburn added: "Not only will this grant support jobs in Fife, it will also allow Smith Anderson to achieve more cost-effective production and increase their capacity."
rmclaren@thecourier.co.uk