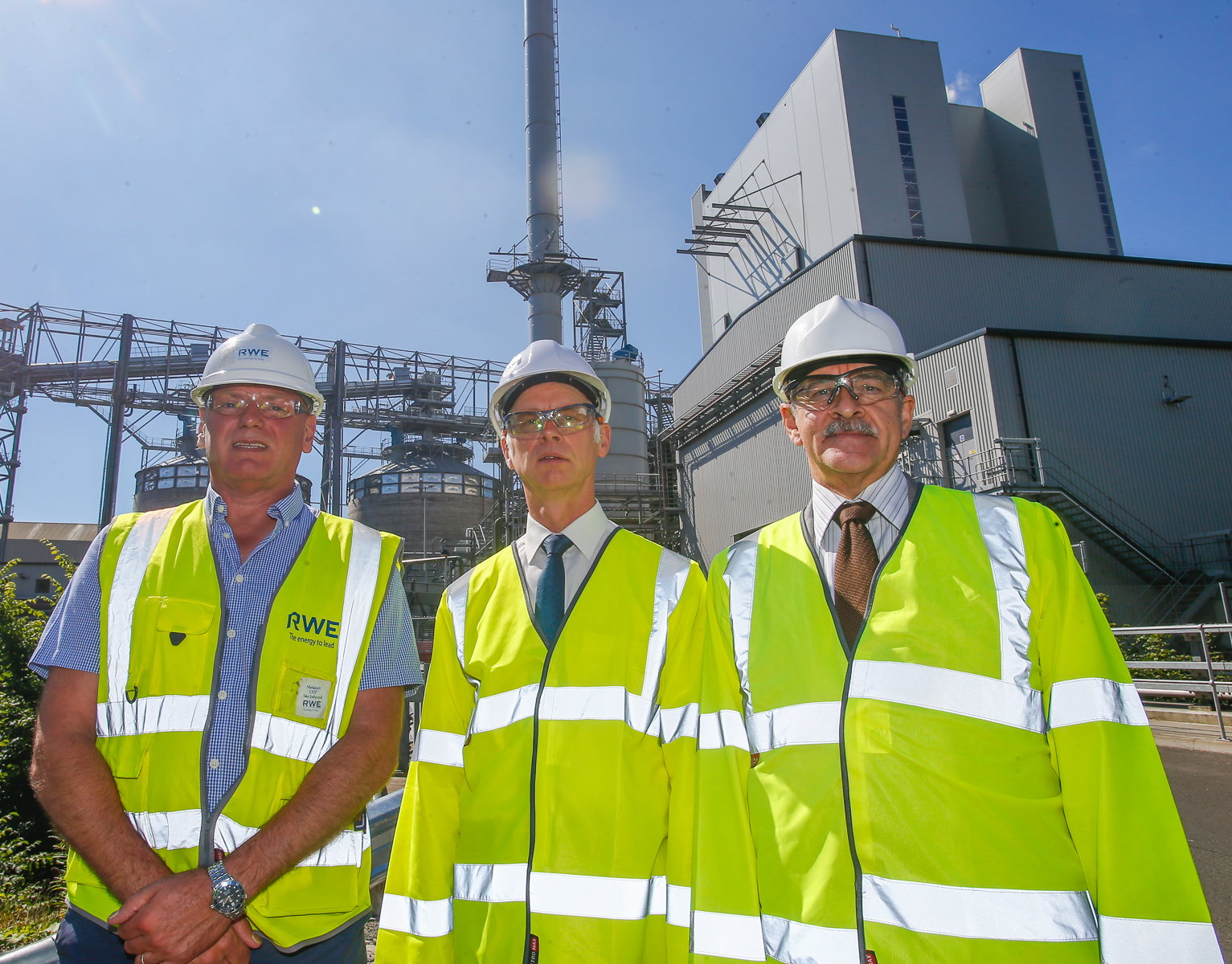 Work has started on Glenrothes Heat, a project to develop a potential new district heating network in the Fife town using heat from the nearby RWE Markinch Biomass CHP plant.
The plan is for RWE's Combined Heat and Power (CHP) biomass plant rather than gas or electricity to provide the heat for businesses and homes in the centre of Glenrothes .
Highly insulated underground pipes would carry the hot water to properties within an allocated area.
A Heat Interface Unit would be installed at each address instead of a boiler, providing the occupant with full heating control and domestic hot water generation.
The RWE biomass plant at Markinch is 90% fuelled by waste wood from Fife Council recycling centres, providing businesses with lower cost energy and helping to prevent climate change.
Community heating schemes have been well received in Aberdeen, the Glasgow Commonwealth Games Athletes Village and the Wyndford Estate, Dunfermline Community Energy scheme.
Glenrothes is an ideal candidate for the project because of its proximity to the RWE Biomass CHP Plant, avoiding the need to build a costly new scheme.
It will be better than a previous community heating scheme in the town because advancements in technology have made the systems as flexible and controllable as domestic gas boiler systems and offer customers cheaper heating and hot water supplies.
The first phase is focused on the town centre and Queensway industrial area close to the biomass plant. The project is looking at heating requirements of public buildings, commercial, industrial and domestic premises with the intention of expanding the network in future.
The project is a partnership between Fife Council, RWE Markinch Limited and the Scottish Government. The initial phase of the work, to develop a technical and business case for the heat network, is being led by WSP Parsons Brinckerhoff on behalf of the partnership and will continue until November 2016.
The heating requirements of public buildings as well as commercial, industrial and domestic premises in the area will be investigated.
Businesses and households will be asked about their heat requirements and heating systems to establish the level of investment required to connect to the new district heating scheme. The work will be largely telephone and desk based research.
Ian Calvert, RWE's Head of Biomass said: "This is a fantastic opportunity for RWE working in partnership with Fife Council to support a project that could have a significant economic and environmental impact on our local community, and which also supports Scottish Government's climate change targets and transition to a low carbon economy in Scotland especially in providing renewable heat."
Councillor John Wincott, Fife Council sustainability champion, said: "District heating has the potential to reduce both fuel poverty and carbon emissions.
"By using a central heat plant, the costs can be reduced and efficiencies of scale generated that could benefit both commercial and domestic users.
"In Glenrothes we have an exciting potential opportunity to use the heat produced by the RWE Biomass CHP plant to provide district heating to businesses and homes in the area.
"At the moment this project is in the early phase of work and I await the outcome with interest."
Funding for project development activity has been secured from Scotland's Low Carbon Infrastructure Transition Programme (LCITP).
It is supported by European Regional Development Funding to assist with the development of low carbon projects across Scotland . District heating is a key component of Scottish Government's approach to meet Scotland's climate change targets and secure the transition to a low carbon economy in Scotland.