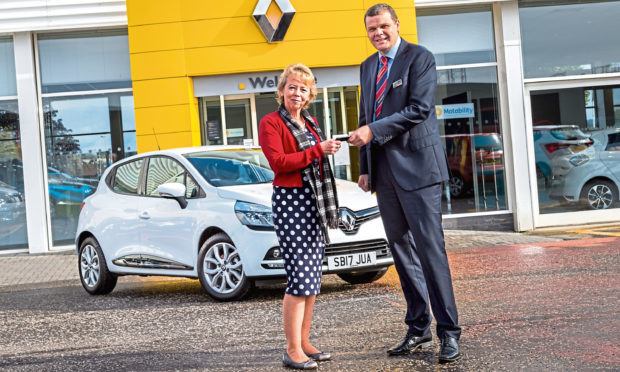 Motor dealer Arnold Clark has warned it expects further decline in the new car market as political and economic factors weigh on the sector.
Accounts newly published at Companies House for 2017 describe a "challenging" year for the auto trade, with profits at Arnold Clark suffering.
The filings show group-wide revenues in the 12 months to December 31 climbed from £3.66 billion to £3.93bn, with gross profits also up from £595.7 million to £621.2m.
However, significantly higher distribution and administrative costs and lower income from other ventures meant pre-tax profits fell from 2016's £125.3m return to £106.6m.
Chief executive and group managing director Edward Hawthorne said the impact of the 2016 vote to leave the European Union was being keenly felt.
"A weakened pound against the E uro has resulted in less available new car stock being imported into the UK marketplace and, in general, a higher base cost for imported units," Mr Hawthorne said.
"New car registrations for the UK as a whole are down 5.7% to 254m units in 2017 from 2.69m units in 2016.
"For the group, this has resulted in a decrease in new car sales to 70,167 units in 2017 along with a significant decline in new car profitability.
"Our proficiency in used car retailing allows us to increase our used units retailed- 218,188 used cars were sold in 2017 compared to 197,842 units in 2016.
"This contributed to group revenue increasing by 7.3% to £3.93bn, but a combination of decreased new car profitability and an increasing cost base led to a 13.2% reduction in group operating profit to £117.9m."
Despite the market challenges, Arnold Clark said it had continued to invest in its workforce – its total employee base stood at 11,427 across the group at year-end – and its dealer estate.
Among its local investments was a move in December to a new, larger Motorstore outlet at Inveralmond at Perth and the creation of a modern Motorstore at Balfield Road in Dundee.
Looking ahead, Mr Hawthorne said the business environment remained uncertain.
He said: "The current political and economic landscape is changing the dynamics of the motor industry, both at manufacturer and retail levels.
"We do not expect these challenges to lessen in 2018 but, as in the past, the group continues to adapt and embrace the opportunities that present themselves in such times.
"The group's financial strength and resilience positions it well to succeed."