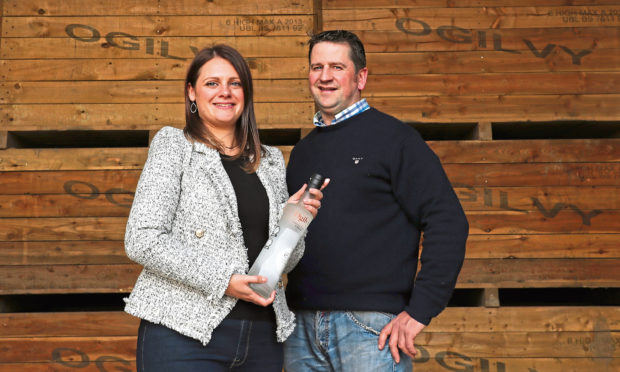 An Angus potato vodka distillery is targeting sales in America and the Middle East as it prepares to launch Scotland's first crème de cassis.
Ogilvy Vodka is also hoping to raise its domestic sales with the opening of a new £150,000 visitor's centre.
Independently owned and run by husband-and-wife team, Graeme and Caroline Jarron, Ogilvy Vodka has been distilling at the couple's farm near Glamis since 2014.
They use 'wonky' potatoes for their vodka, which, due to being misshapen, would otherwise have gone to waste.
They currently sell around 10,000 bottles a year of the spirit but have big growth plans.
Mrs Jarron said: "We've got a fairly established network in the UK. Our focus is now on worldwide export opportunities.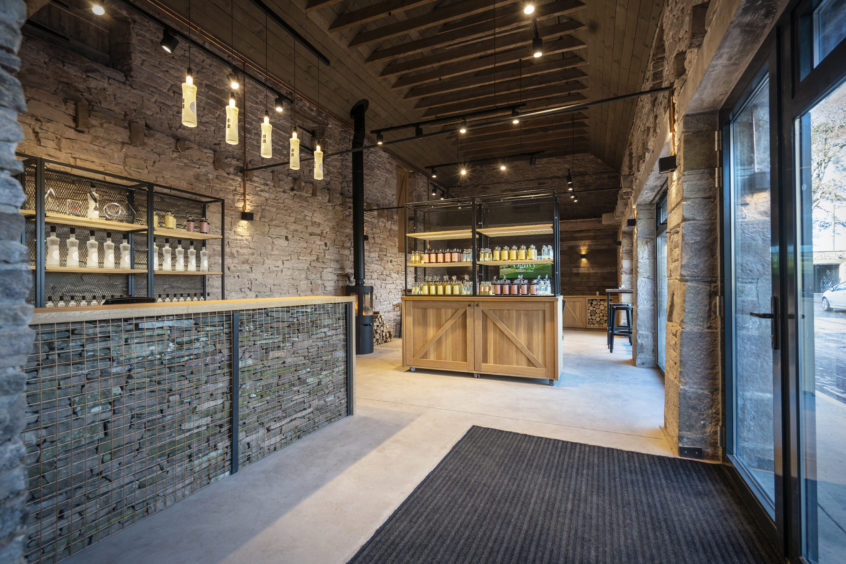 "We exported a bit into France last year and we are now actively looking for opportunities in the Middle East and America.
"We've not chosen the easy route by choosing vodka – that's not the trend spirit at the moment in the UK. Gin is having a massive boom just now.
"But there are big markets worldwide that are vodka drinkers and Scotland as a brand means a lot to them as well. We think we've got a lot to offer."
The new visitor's experience opened on Friday. Tours start on a vintage tractor and trailer which gives a behind the scenes look at potato farming.
Visitors then take an immersive, step-by-step walk-through of the distilling process and a tasting in the centre which is located in an old grain store.
Mrs Jarron said: "We've been working on the building since May last year and have taken on an extra member of staff for the centre.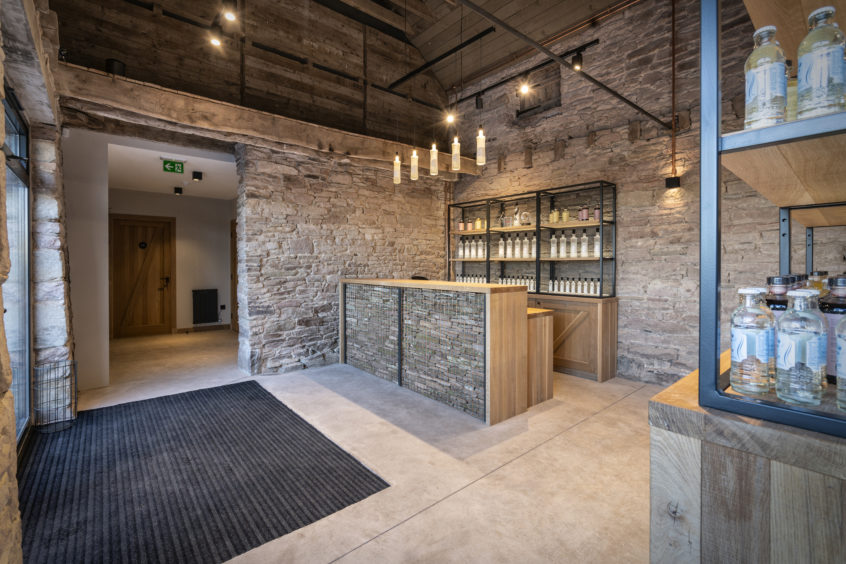 "It's a great way of us highlighting the difference in how we do things.
"Unlike a lot of the gin companies who buy in the base spirit, we are doing it all from scratch.
"There's nothing better than bringing people to the farm so they can see the potatoes that are used for the vodka are grown just metres from the distillery.
"We are looking to build the brand and hopefully sell a few more bottles to go along with that."
Mrs Jarron also unveiled the firm's plans to launch a new product this summer – Scotland's first crème de cassis blackcurrant liquor.
Like the firm's vodka, the product was borne out of surplus food.
"We have a friend who had a glut of berries and we were offered some as an experiment," Mrs Jarron added.
"Cassis is traditionally vodka based so it made sense.
"We use wonky potatoes in our vodka and now we are using blackcurrants that are unloved.
"The feedback has been great and we're just getting the packaging done before we launch in the summer."