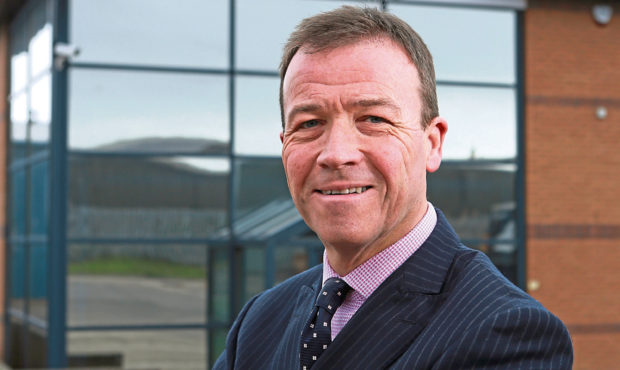 A Fife firm which produces more than two billion paper bags a year has signed deals with fast food giants worth in excess of £50 million.
Smith Anderson's new deals with McDonald's and Burger King started in January and will run for three years.
The family firm, based in Kirkcaldy's Rosslyn Commerce Park, supplies several food firms including Greggs, Five Guys, major coffee shop chains and several pharmacy groups with 100% recycled paper bags.
The firm's fastest machines can produce up to 2,500 bags a minute.
For the year ending September 30, the company's revenues rose 15% to £26.9m.
Pre-tax profits increased by 40% to £737,000.
Chief executive Michael Longstaffe said he was delighted to sign the new deals with the burger giants in a time when the 160-year-old firm has been faced with soaring raw material costs.
He added: "We have weathered a particularly challenging few years, but emerge into 2019 significantly fitter and prepared to optimise the trend towards more sustainable packaging solutions."
The contracts with McDonald's and Burger King will provide stable revenues well in excess of £50m over the next three years.
This income will be supplemented by additional supply contracts within Central Eastern Europe, where Smith Anderson operates a successful joint venture based in Czeladz, Poland.
The firm employed 227 people in Fife at the year end and plans to add a further 25 to 30 staff this year.
It has also invested in three new paper bag machines, costing £1m each, as well as state of the art printers.
"Building further capacity is a key long-term strategy for Smith Anderson," Mr Longstaffe added.
"This will support the organic growth within existing markets and create the capacity and potential to develop yet further international market share."
Smith Anderson is McDonald's oldest UK supply partner, having first provided the burger chain with bags for their second UK restaurant in March 1975.
Mr Longstaffe added: "Enhanced engagement with our fantastic workforce and loyalty to each of our customers is what powers Smith Anderson.
"These strengths allowed us to weather a two-year storm through to the end of 2018.
"We now have the efficiency, focus, raw material procurement and sales pricing to ensure the next three years are more successful."
rmclaren@thecourier.co.uk