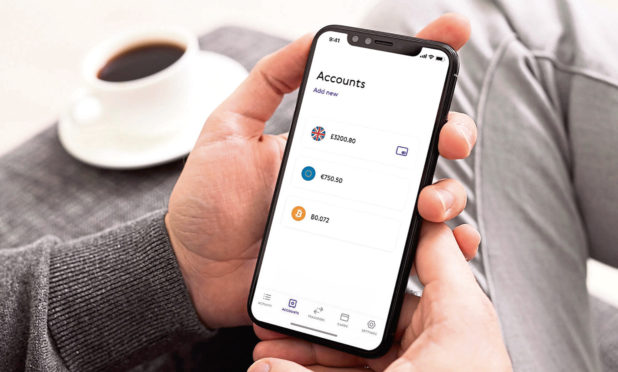 A pioneering Fife fintech company which is less than two years old has been valued at £125 million in a new crowdfunding campaign which launches today.
PaySend is seeking to raise £4.26 million for a 3.3% stake in the company, which specialises in international transfers.
The Kirkcaldy company initially created a world-first system of transferring funds internationally by knowing a recipient's 16-digit card number.
This system was then developed further to transfer money overseas by knowing the recipients phone number.
The company boasts 750,000 registered users and operates in more than 70 countries.
PaySend also recently launched its global accounts product, a way of holding multiple currencies digitally, with an accompanying physical Visa card which spends in the required currency.
Ronald Millar, chief executive of PaySend, said: "There has been tremendous growth in the global transfers business – we are up to 750,000 customers and adding 2,000 people a day.
"We are on a major expansion path. We've just launched the global account and we want to continue to grow the business and establish the operational team and launch more marketing."
The firm employs 100 technical staff in Moscow and 30 between its offices in London and John Smith Business Park in Kirkcaldy.
PaySend is also looking to develop a business to business system for international currency transfers of larger sums.
Last year it raised $20 million in a Series A funding round and the latest funding round has been backed by major Silicon Valley investor Plug and Play and fintech venture capitalists Digital Space Ventures, who together have invested around £4m.
Mr Millar added: "The business is a start-up in terms of where we are on our journey but this is a series B funding round for us and we are well beyond the very early stages of a start-up.
"We want funding to keep driving the momentum of the business."
The crowdfunding campaign is being run through Seedrs.
rmclaren@thecourier.co.uk