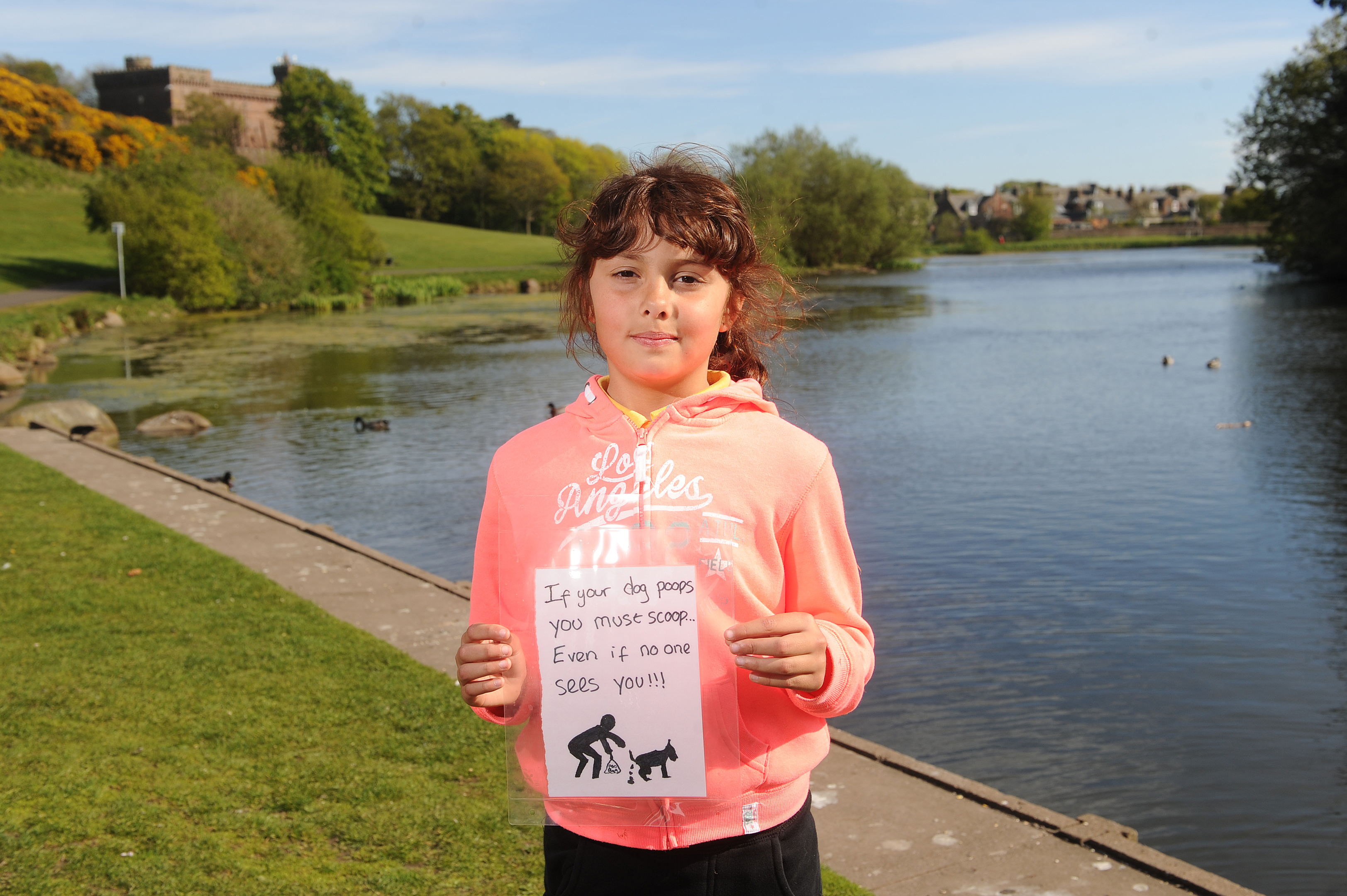 A young Angus eco-warrior has received national recognition for her bid to clean up her town.
Chloe Todd, who attends Timmergreens Primary School in Arbroath, put up home-drawn posters around Keptie Pond to encourage lazy owners to clean up after their pets.
She has also been distributing bags of birdseed to visitors to the beauty spot as part of the 'Bread is Bad for the Ducks' initiative.
The civic-minded eight-year-old – one of the younger members of volunteer group Keptie Friends – has also participated in a number of local initiatives to improve the look of the town.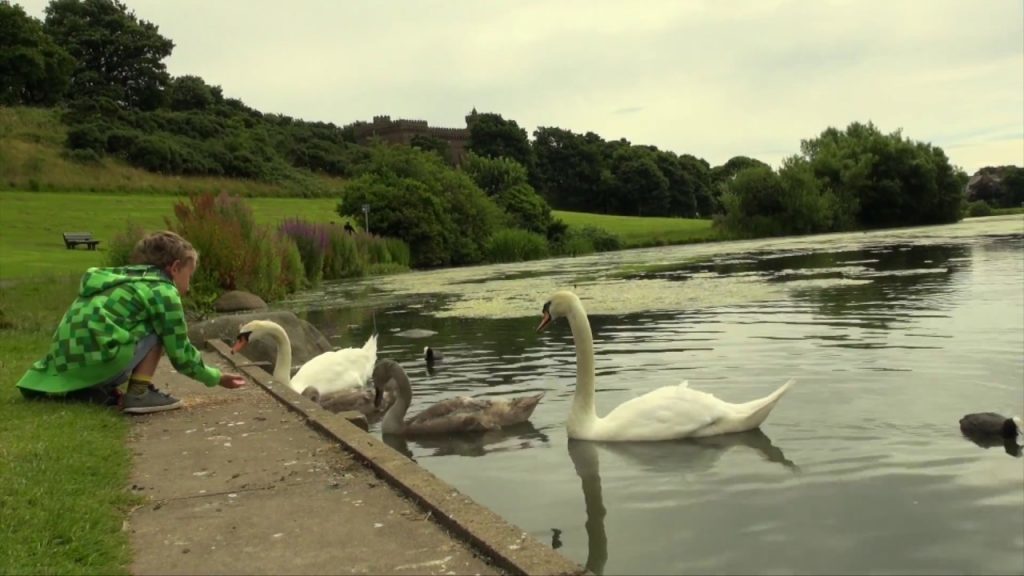 She has now been presented with the prestigious Clean Up Scotland 'Hero of the Month' award by Keep Scotland Beautiful in recognition of her efforts.
Chloe said: "I am really pleased to receive this award.
"I love to visit Keptie Pond to see the birds and enjoy keeping it clean so that it will always attract wildlife.
"All of the activities that I have been a part of are fun.
"I hope that many more people of my age will join me in helping to make sure that our park and pond is kept clean and tidy."
Chloe first got involved with Keptie Friends a year ago when mum Paula saw an article in the local paper.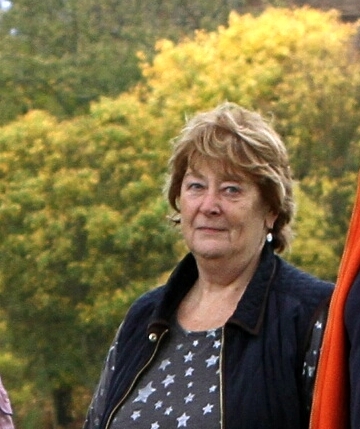 She was nominated for the award by Jean Stewart from Keptie Friends who said she was "an inspiration".
She said: "Chloe is one of our younger members at Keptie Friends and is renowned locally for her exemplary efforts to help us wage war on dog poo.
"However, she should also be commended for her wider efforts to improve our local environment – from working with her Brownie group to plant wildflowers and build a bee hotel to helping me launch our Bikes and Bunting campaign.
"Chloe is a clearly a committed young volunteer who is an inspiration to us all."
Chloe was presented with her award by Keep Scotland Beautiful's Juliette Camburn.
The Hero of the Month award is supported by The Helping Hand Company who provide each Hero with a Clean Up kit including a new Scottish litter picker and handy hoop.
Juliette said: "We are really pleased to see Chloe, at such a young age, be so enthusiastic about maintaining and protecting her local environment.
"Chloe sets a fantastic example of how we can all take pride in where we live and I want to congratulate her for her efforts.
"Chloe and Keptie Friends volunteers have committed to improving their local area and their efforts have been a resounding success – helping to deliver a wide range of environmental improvements."