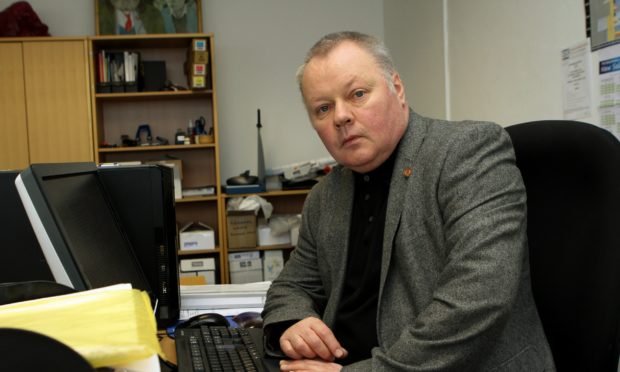 A leading union claims it is "puzzled" by Fife Council claims that significant improvements have been made in easing the region's teaching crisis.
Fife EIS says it is yet to see details of how recently recruited teachers will be distributed through the region's schools after a recruitment drive by the local authority.
Following revelations that 259 teaching posts were vacant as recently as March, the council has adopted what it called a "robust" campaign to attract new staff, reaching as far as Northern Ireland.
While acknowledging the efforts to bring in new staff, David Farmer from Fife EIS said it needed more detail and assurances that any solutions were permanent.
He said: "Fife EIS is a bit puzzled by the claims by Fife Council to have 'significantly improved' the staffing situation in our schools.
"That may well be because we do not, at this moment, have a detailed breakdown of how this has been achieved.
"That said, we know that Fife has taken on a large number of probationers, 256 to be exact.
"Fife EIS also remains concerned about the number of probationers, based on recent experience, who secure contracts with Fife Council after their probationary period.
"We supported the 'robust recruitment' which Fife Council has used to address the very obvious issues highlighted in March this year, however, we hope their apparent resolution of the issue is not a temporary fix."
In an effort to address the crisis in teaching numbers, Fife has been given its largest allocation of probationer teachers for the new session by the Scottish Government, while Fife Council has also stated that interviews will be conducted throughout the summer in a bid to fill any remaining vacant posts.
Shelagh McLean, the council's head of education, said: "We don't claim to have solved the issue of teacher numbers but recent activity has certainly helped us reduce the number of vacancies in Fife.
"As of today we have two core vacancies in primary schools and 30 in secondary and 88% of our current probationers who applied for a post in Fife have been offered one.
"As well as recruiting new teachers we have also reviewed school rolls for the year ahead and transferred some staff to best match the needs of schools across Fife. This is an annual exercise.
"We're continuing efforts to attract more teachers into the Kingdom."