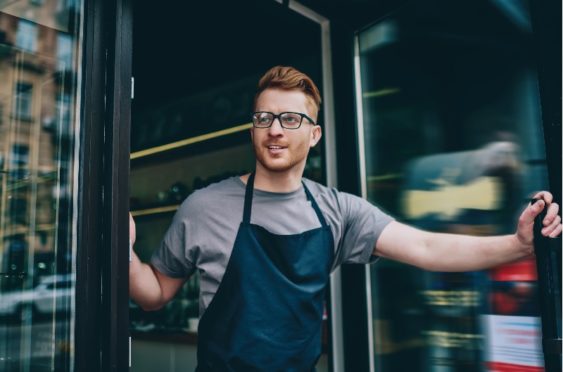 DC Thomson Media is pleased to launch a new initiative, Back to Business, offering up to £250,000 worth of advertisements to help boost local businesses returning to work.
Over the past couple of challenging months under lockdown, DC Thomson Media has worked with existing advertisers to give away more than 500 free adverts to communicate essential business or community updates.
Now we're stepping up our efforts even further and extending the support to other hard working businesses in our local communities, in a drive to kickstart our economy.
As part of this next stage, we've committed £250,000 worth of advertising to the Back to Business initiative for businesses in the Dundee, Angus, Fife and Perth area.
Together, we'll develop a targeted radio, print and digital campaign across The Courier, Evening Telegraph and Pure FM. Back to Business can then be used to subsidise your marketing spend with us, covering up to 70% of your total campaign cost.
What we can offer
Your business is the starting point when it comes to getting a plan of action together. Whether you want to build brand awareness or boost sales, we'll design a bespoke campaign around your needs as a business, using everything we have at our fingertips to drive results.
Back to Business can be used to support your bespoke multi-media campaign, subsidising a percentage of the total campaign cost.
The level of support each business qualifies for will be calculated on an individual basis.
In total, £250,000 worth of advertising is available to be shared amongst qualifying businesses. We hope to help as many as possible through this fund so that together we can get our local economy thriving again.
What we need you to do
To access our new Back to Business initiative, businesses should apply as soon as possible. Once qualifying businesses have been identified, the DC Thomson Media advertising teams will reach out to you to get the ball rolling.
Before applying, please check the funding conditions below.
Conditions
Businesses must not have undertaken any advertising with DC Thomson Media in the past six months.
Businesses must be located in the Dundee, Angus, Fife or Perth area.
Advertising offered through the fund must start before July 31st, subject to availability.
The level of support on offer is subject to change, at our sole discretion.
We may not be able to offer all applications support through our campaign if the demand exceeds the value committed.
Full Ts and Cs can be viewed online here.
---
Get in touch
To find out more or apply for the Back to Business initiative, please get in touch on one of the below numbers.
Linda Ruxton: 07801 089409
Andrew McMurray: 07742 27490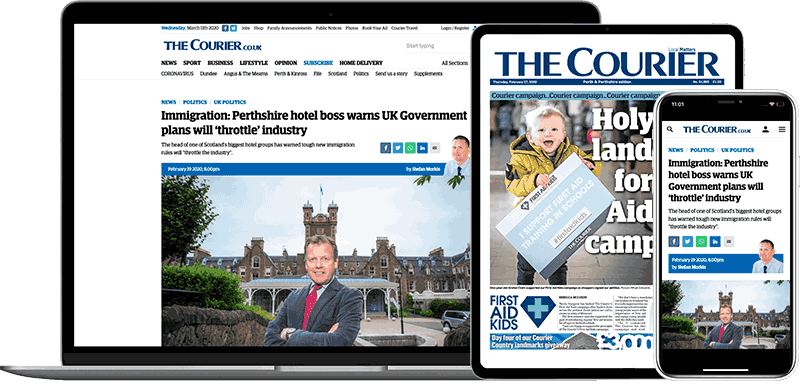 Help support quality local journalism … become a digital subscriber to The Courier
For as little as £5.99 a month you can access all of our content, including Premium articles.
Subscribe