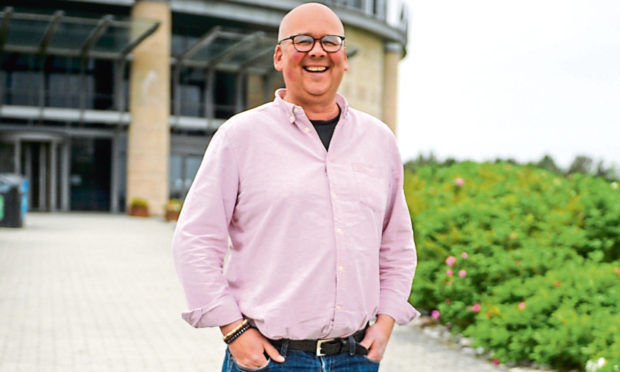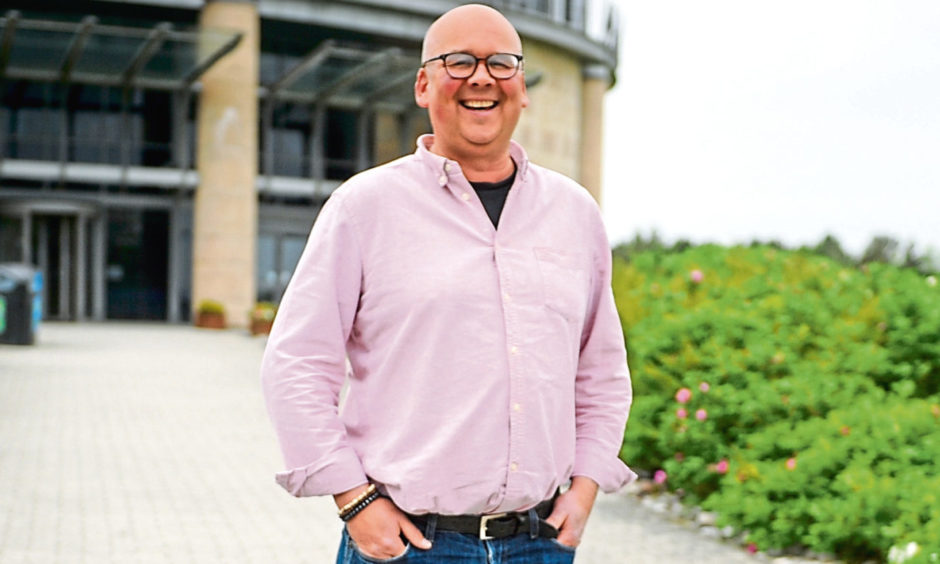 A St Andrews University academic has warned that 10,000 Scottish SMEs are under immediate threat of closure due to lack of cash reserves.
The analysis by Ross Brown, professor of entrepreneurship and small business finance, highlights the disproportionate impact Covid-19 will have on the smallest companies.
He said many SMEs have very limited spare financial resources and only modest precautionary savings. Access to finance is also more difficult for the smallest companies, especially those in rural areas. This means many will quite quickly run out of cash reserves thus endangering their future.
He has hit out at the recommendations within the Scottish Government's independent Advisory Group on Economic Recovery's report this week, claiming it has neglected critical issues facing SMEs.
He said: "This is probably of no great surprise given the lack of formal representation on the group from the small business community.
"The report is woefully inadequate in articulating the main problems facing the economy or providing policy makers with a strategic road map of how to help the vast majority of the business sector recover from the crisis."
Mr Brown said the proposal for the Scottish Jobs Guarantee Scheme to help younger workers in the labour market was potentially beneficial.
However, he said many of the recommendations by the group, which is chaired by former banker Benny Higgins, were "very odd" including the suggestion of the Scottish Government taking ownership stakes in companies.
"Policymakers are frequently lambasted for poor decision making when trying to pick winners in terms of selecting the SMEs with strong growth potential for support," he warned.
"This type of policy intervention is likely to be fraught with huge levels of moral hazard and adverse selection.
"Similarly, the recommendation banks should benignly develop new products to help incubate companies is another very unrealistic and somewhat far-fetched idea.
"The Scottish Government needs to produce a sensible set of imaginative measures based on the latest evidence to quickly address and alleviate the profound problems confronting SMEs.
"While SMEs are the firms most heavily impacted by this crisis, they will also be a crucial vehicle to enable a sustained economic recovery."
Mr Brown's research, published by Fraser of Allander, found that on top of 10,000 Scottish SMEs under immediate threat of closure, a further 30,000 to 40,000 were in financial distress.
He said a lack of finance instils a "wait and see mentality" that then results in a large under-investment in growth-related activities such as innovation, capital investment and international activities.
In the longer-term, policy support is going to have to focus on a different set of more growth-enhancing measures.
Among his recommendations is the furlough scheme to continue for certain sectors.
"If the scheme ends abruptly for Scottish SMEs in October 2020 as planned, it could lead to extensive business closures thereafter," he said.
"Consideration should be given to extending the scheme for SMEs in certain predominantly service-based sectors of the economy such as independent restaurants, pubs, personal service firms and tourism-related business until at least the end of the year.
"Large companies should be excluded from the scheme but SMEs in those sectors should be given extended access."
A Scottish Government spokesperson said: "The Scottish Government has recognised the need to move swiftly to help SMEs and that is why we provided grant support, rates relief, and set up Hardship and Resilience Funds unique to Scotland with a value of £185 million.
"The government will consider all 25 recommendations (by the Advisory Group on Economic Recovery) and respond by the end of July.
"Meanwhile we are funding advertising to support the restart of the economy and safe retail shopping as more shops reopen, and have provided an immediate £230m 'shovel-ready' infrastructure and growth fund which will benefit SMEs."
rmclaren@thecourier.co.uk