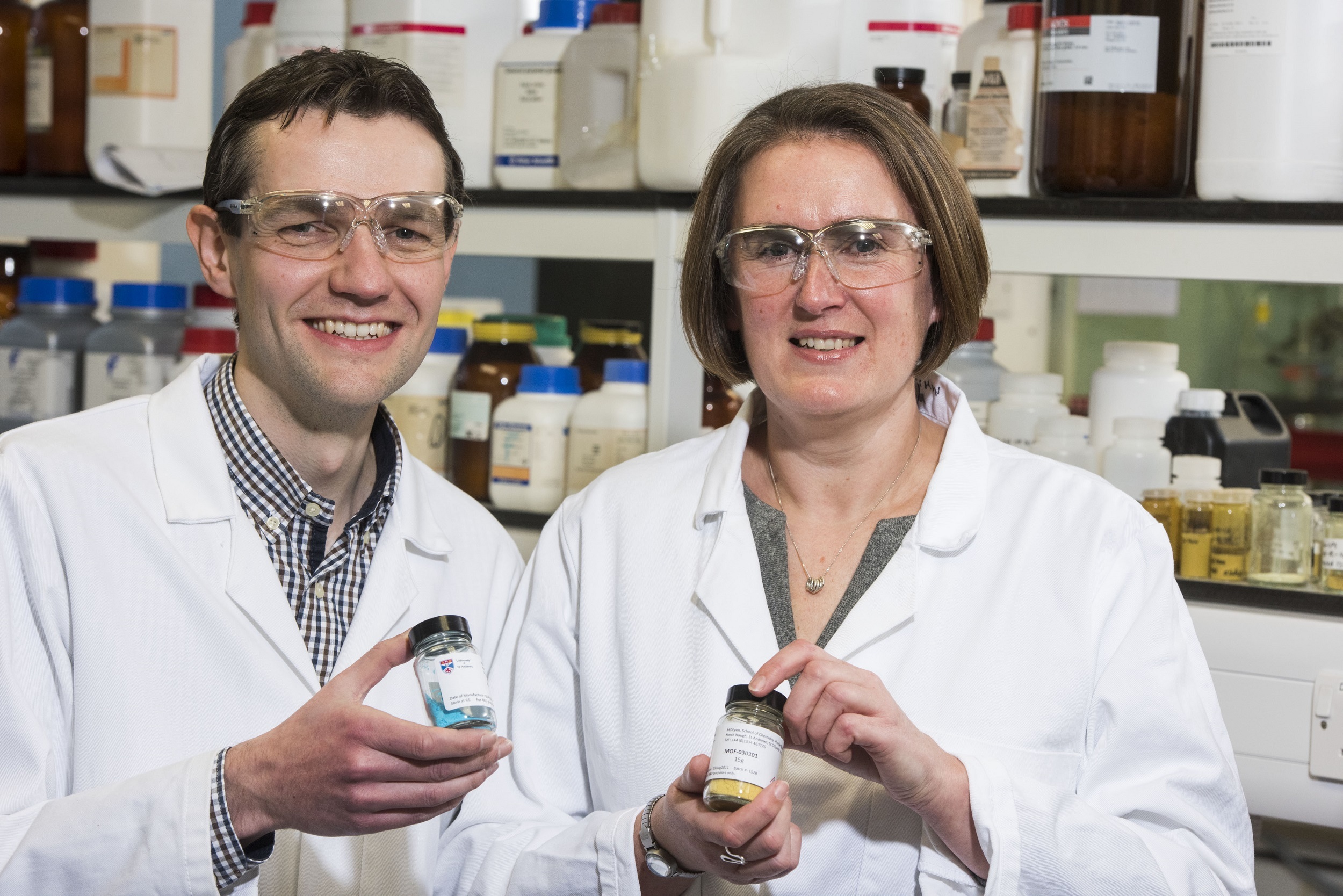 A University of St Andrews healthcare  spin-out company has received a £300,000 cash injection to help bring its revolutionary wound healing technology to market.
MOFgen has received the investment from Mercia Fund Management and the Scottish Investment Bank.
The investment will allow MOFgen to further commercialise its products that are designed to reduce Healthcare Acquired Infections (HAIs), prevent procedural complications and improve patient healing rates.
This seed investment comes on the heels of MOFgen winning first prize in this year's Royal Society of Chemistry Emerging Technologies Competition and marks the culmination of intensive technical and commercial development by the St Andrews-based team.
MOFgen was formed to commercialise research into the development of metal-organic frameworks (MOFs) for biomedical applications conducted in the laboratories of Professor Russell Morris at the University's School of Chemistry.
MOFs are powdery solids with microscopic pores that can be loaded with antibacterial, wound healing and anti-thrombotic agents such as antibiotics, bioactive gases and metal ions.
Acting like reservoirs, they can be incorporated into coatings on medical devices and wound dressings to provide slow and controlled release of the active agents during the lifetime of the product.
Professor Morris, MOFgen's chief scientific officer, said: "We are delighted to secure this investment as we really believe that our technology will make a significant and positive difference for those people who suffer from chronic wounds and secondary infections."
MOFgen is preparing a suite of products that can be adapted for and used by its customers to enhance the performance of their own product lines.
The technology has already been validated by key industry partners and will now begin to penetrate its first target markets: medical devices and consumer healthcare.
The MOFgen funding is the second co-investment undertaken by Mercia and the Scottish Investment Bank.
Paul Devlin, Investment Manager for Scotland at Mercia, said: "MOFgen is another example of the high-quality research and technology that Scottish universities are developing.
"The MOF technology has already won several awards, secured grant funding and received interest from commercial partners in the medical devices industry.
"The investment supplied by Mercia and the Scottish Investment Bank will help the new business to continue validating its technology and build commercial traction in its initial target markets."
Professor Verity Brown, vice-principal (enterprise and engagement) at the University of St Andrews, said: "The team's world-leading research into MOFs has been supported by funding from the University, Scottish Enterprise, The Royal Society and the European Research Council.
"We are thrilled that investors have recognised the commercial potential of the spin-out company, MOFgen."