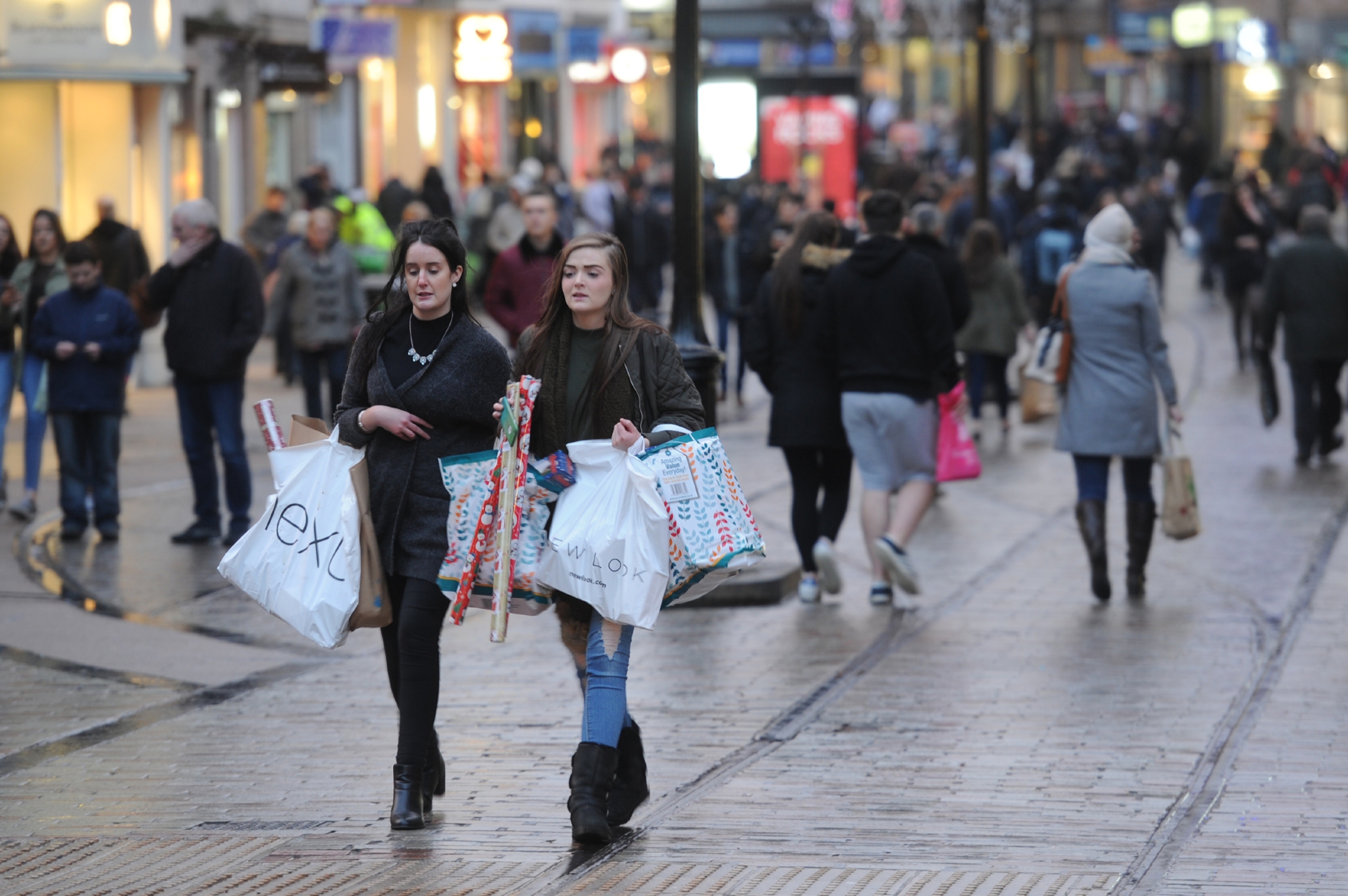 Scottish retail sales increased by 4.3% on a like-for-like basis in December, but the industry's representative body warned of troubles ahead.
The festive rise compared to a 0.4% fall in sales of the same goods in December 2015.
The study by the Scottish Retail Consortium (SRC) and KPMG also found that total Scottish sales in the five weeks to December 31 increased by 0.7% compared with December 2015, when they fell by 0.2%.
The 2016 performance was the strongest rise since January 2014 and higher than three-month and 12-month averages of -0.2% and-1.3%.
Adjusted for deflation December 2016 sales increased by 2.1%.
Total Food sales increased 2.5% on December 2015, the highest rise since October 2013.
Total non-food sales declined 0.7% but were higher than the three and 12-month averages of -1.3% and -1.8% respectively, driven by a rebound in clothing and footwear.
Adjusted for the effect of online sales, total non-food sales increased by 2.0%.
Ewan MacDonald-Russell, the SRC's head of policy and external affairs, said the strongest rise in Scottish sales since January 2014 was encouraging.
"It builds on a good November, and continues the autumn trend of a small but now sustained recovery in retail sales."
Strong grocery sales, up 2.5% on December 2015, were driven by a late surge in customers stocking up for Christmas.
Non-Food sales were also positive, due to online sales, with fragrance and mobile phones selling well.
He added: "Whilst a good Christmas is a real boost to Scottish retailers, there are some worries ahead.
"A number of economic indicators suggest that inflation is affecting input costs for retailers, and that's already starting to feed through to the High Street.
"Whilst total sales value may rise, that may not correlate with an increase in retail profits."
Customers and retailers are likely to continue to feel the squeeze over the early months of 2017, he believed.
Craig Cavin, KPMG's head of retail in Scotland, said the timing of Christmas and the relatively calm weather prior to December 25 helped to create favourable conditions for retailers.
He added: "Strong Christmas sales will give retailers much-needed hope as they prepare for the coming months, when they will have to face up to the possibility of rising food prices and the ongoing uncertainty around Brexit."