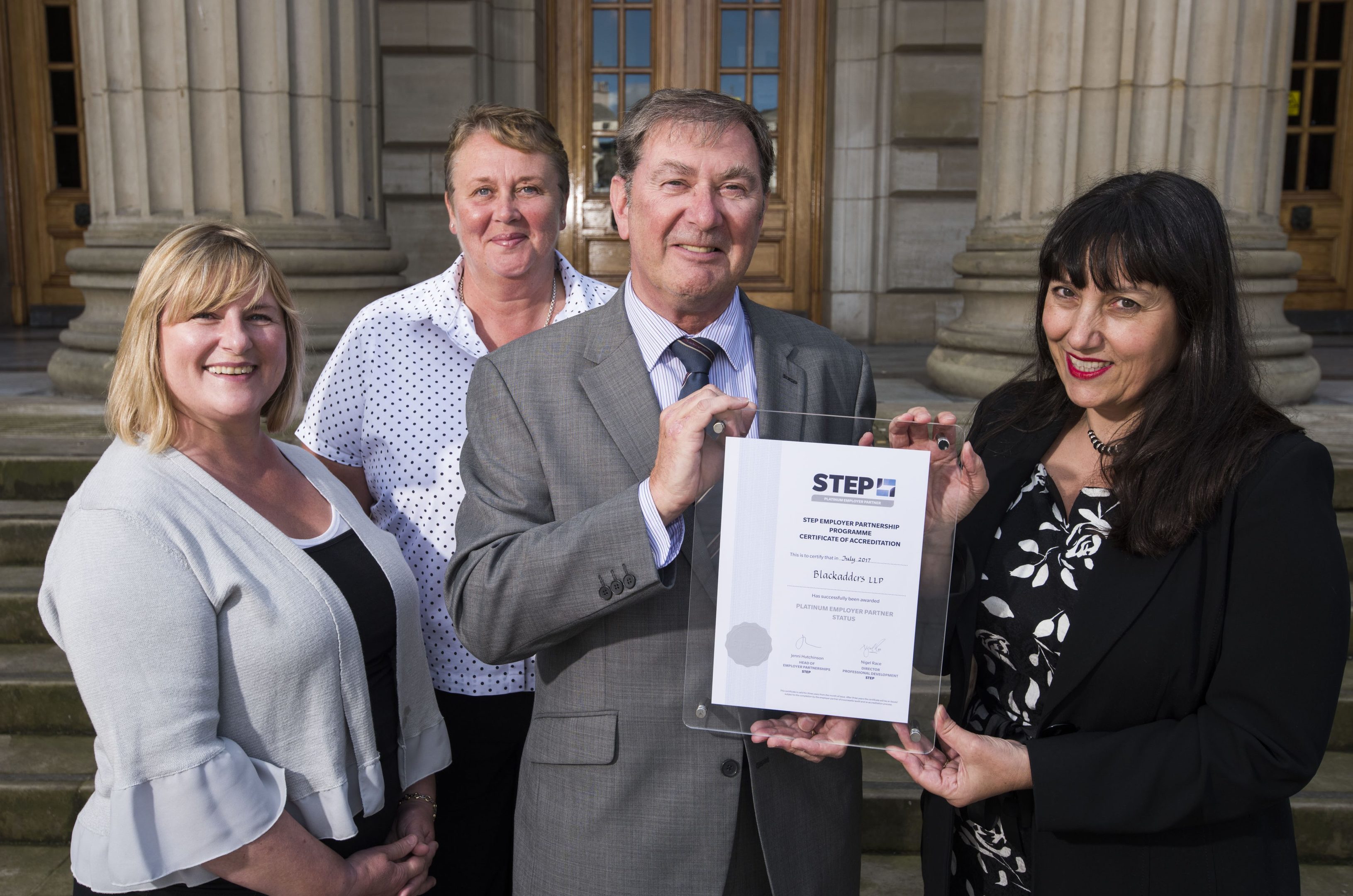 National law firm Blackadders with office including Arbroath, Dundee, Forfar, and Perth has become one of the first firms in Scotland to receive a prestigious accreditation for its work in family inheritance and succession planning.
It has been awarded a Platinum Employer Partner certification by STEP (The Society of Trust and Estate Practitioners ), the global professional association for practitioners who specialise in the area of family inheritance and succession planning.
This covers everything from drafting a will to advising on issues concerning international families, protection of the vulnerable, family businesses and philanthropic giving.
The accreditation is part of STEP's Employer Partnership Programme designed to help employers of STEP students and members to plan and deliver the best possible learning experience.
The process of achieving the accreditation involved a detailed application process to demonstrate how Blackadders meets all of the standards required by STEP at any given level and how the firm intends to continue building on its learning and development programme.
It also evidenced the firm's learning and development training policy, the personal development training programme for each STEP member and student as well as an appraisal document for those obtaining a STEP qualification.
"Securing this accreditation underlines our commitment to ensuring our team staff are trained to the highest possible standard and providing the best service to our clients," said Blackadders chairman Scott Williamson.
"As one of few Scottish-based firms to receive this accolade, it is a great achievement for us to be recognised by such a well-respected and professional body."
Jenni Hutchinson, head of employer engagement at STEP, said: "Blackadders is to be commended on an excellent application which was thorough, detailed and demonstrated excellent learning and development provision. This was underpinned by evidence of effective communications across the whole firm, with a supportive, strong leadership and positive work and learning culture. Many congratulations on this well-deserved accreditation."
Blackadders now has 26 partners and more than 260 staff across its offices.