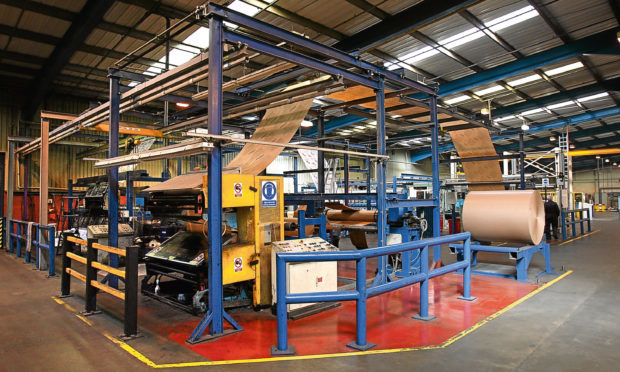 Fife technical textiles group Scott & Fyfe returning to profit last year in a "resurgent" year.
The Tayport firm finished the year strongly to record sales of £11.8m, more than £1m more than in 2016.
The employee-owned company recorded a pre-tax profit of £32,000 for the year ending December 31.
In 2016 the firm had a pre-tax loss of £391,000 due to losing a major customer.
In his statement in the company's account chairman John Lupton said there were "positive outcomes on a number of fronts" for the firm, which was founded more than 150 years ago.
He said: "The elimination of low margin business in composites and improved manufacturing efficiencies, increased the manufacturing contribution by 2% in 2017.
"Combined with the cost savings resulting from the restructure in 2016, these created an operating profit of £281,000 for the year, an improvement of £487,000.
"The company has now returned to profitability and encouragingly improvements have come from all areas, both internally and externally.
"We are optimistic and determined that these positive trend lines can be extrapolated into the future."
Mr Lupton, who succeeded Nick Kuenssberg in the role of chairman last year, said trading conditions within the flooring division were "tough" as customers moved to buying lower specification products.
In response, the company, which employs 83 staff, launched new flooring products at the start of this year and also has new offerings in its pipe fabric division.
Mr Lupton highlighted his irrigation department as moving from "strength to strength, with greater partnership co-operation, robust sales growth and improved efficiencies".
Nine operators joined this department earlier this year.
He added: "The emergence of the flame retardant Polymat range has also delivered composites growth and a brighter outlook.
"The drive to increase profit margins has led to the removal of certain product lines, assisting operations through streamlining of activities and improved efficiencies which in turn has benefitted operational and engineering expenditures."
Mr Lumpton also paid tribute to retiring chairman Mr Kuenssberg for his "tireless efforts" over the last eight years, in particular his role as the architect of the firm's move to employee ownership in 2012.
rmclaren@thecourier.co.uk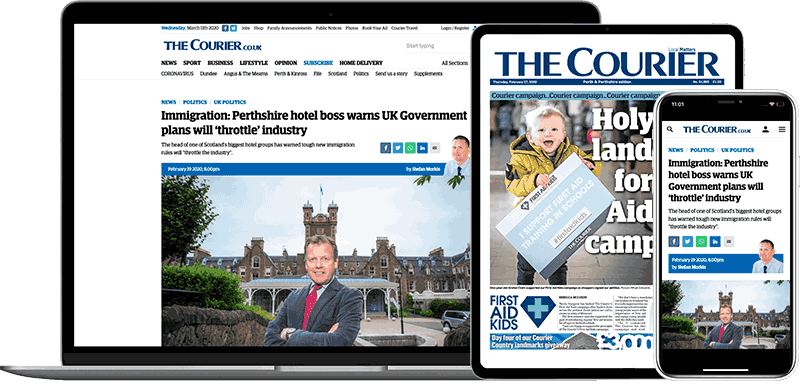 Help support quality local journalism … become a digital subscriber to The Courier
For as little as £5.99 a month you can access all of our content, including Premium articles.
Subscribe