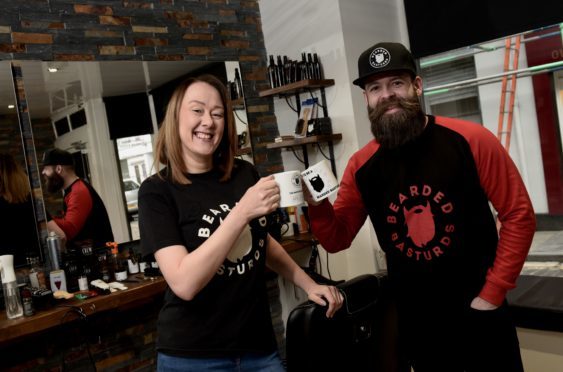 Based in Fife, Craig McKay's start-up firm Bearded Basturds has developed range of organic products.
Q What does your business do?
A We make male grooming products. At the moment we offer beard care products but will soon launch our own shaving products. We are also planning a range of female and baby skin care products too.
Last year we moved into barbering, licensing the Dunfermline barbershop to salon director Arlene MacGillvray.
Q Why did you start in business?
A My gorgeous boy, Jaxon. He is the reason and inspiration behind the company.
When he was born he had a few skin issues. Nothing severe, but after bath-time you could tell he was suffering.
The usual creams and ointments didn't work, so we used grapeseed oil on him and his skin cleared up right away.
I decided to do more research and set up a skincare company that boasts organic ingredients.
Q How did you get to where you are?
A I was willing to disappear, giving up hobbies, making sacrifices and being utterly obsessed with the business.
You are talking about 90-hour weeks – constantly looking for investors, creating ideas, relentless networking, finding customers and robbing Peter to pay for Paul to stay afloat. It's not been easy.
Q Who has helped you along the way?
A I have an amazing family. The Acorn Enterprise Business Accelerator Programme was another massive help.
Recently my adviser at Business Gateway Fife has put me in touch with Scottish Enterprise for Innovation Support and Scottish Development International for info on exporting.
He's also pointed me in the direction of an IP and patent specialist and the trade development programme ran in partnership with Fife Council.
I've also had help through its digitalboost programme which has given me the lowdown on video content.
The British Franchise Association has been an awesome help as have my investors, our customers and many more.
Q What was your biggest mistake?
A Playing it too safe, at times. I firmly believe if things seem under control,
you're not testing yourself enough.
Q Your greatest achievement?
A We sold our first product online in 2016 and by December 2017 we had sold into 15 different countries and secured retailers in Europe.
We also have white label agreements from Kirkcaldy to Cambridge, so obviously we are very proud of that.
After just six months, the barbershop was voted Fife's best barbershop.
Q Hopes for the future?
A To make Bearded Basturds one of the most iconic and memorable organic male grooming brands and barbershop businesses in the UK, Europe and beyond.
To be recognised for our fresh approach to skin care, excellence and innovation. At the moment we are working with Business Gateway Fife, Scottish Development
International and Scottish Enterprise on an internationalisation strategy for entry into Germany.
Q Do you want to recruit in the future?
A Yes, Bearded Basturds will create thousands of jobs in the future. We have a big appetite for scaling up and are seeking out more licence holders in the UK.
Q What is the hardest thing about running your own business?
A The isolation and financial pressures.
Q Advice to wannabe entrepreneurs?
A You better be made of the tough stuff because it's one hell of a journey.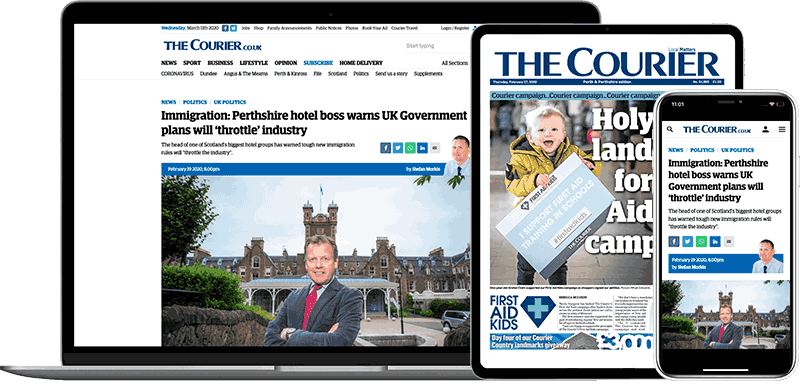 Help support quality local journalism … become a digital subscriber to The Courier
For as little as £5.99 a month you can access all of our content, including Premium articles.
Subscribe