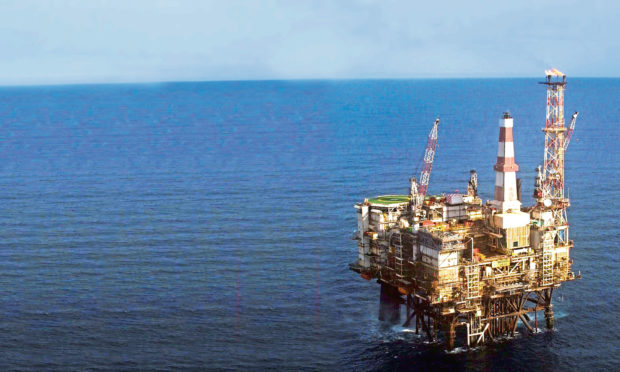 Technological lessons learned by the oil and gas sector will play a key role in delivering the UK's low carbon economy of the future.
Industry body Oil & Gas UK's new Energy Transition Outlook report also argues the case that North Sea production must be maximised through to 2035 to ensure security of supply during the transition period.
The 20-page report sets out the political, economic, technological and social drivers currenty influencing the UK energy mix and provides a roadmap showing how existing offshore technology can be used to deliver on climate change ambitions.
"Despite the rapid advances in lower carbon technologies there is ongoing demand for oil and gas in several key areas including transport and domestic heating," OGUK energy policy manager Will Webster said.
"A total of 80% of the UK's 27 million homes are heated by gas, demonstrating the long-term importance of our industry in ensuring security of energy supply.
---
---
"A lower carbon future will still require large scale energy distribution networks, undersea engineering and the mass movement and storage of gases and liquids.
"The role for Carbon Capture and Storage (CCUS) and the development of hydrogen on an industrial scale will also feature in the future as these will be essential elements of any lower carbon environment."
Meantime, EnQuest has completed the £230 million acquisition from BP of the remaining 75% interest in the Magnus oil field.
The operator has also acquired an additional 9% stake in the Sullom Voe Oil terminal and two pipeline systems.
The deal adds 60m barrels of oil equivalent to EnQuest's reserves.
The London-listed group first acquired a 25% stake in Magnus and a stake in Sullom Voe Terminal last year.
In September, EnQuest revealed plans for a cash raise and its intention to acquire the remaining 75% of Magnus.
EnQuest said it expected to deliver significant cost savings at Sullom Voe during its first year as asset operator.
EnQuest CEO Amjad Bseisu said: "We are delighted to have completed the acquisition of Magnus, the Sullom Voe Terminal and associated infrastructure from BP.
"These assets are a strong strategic fit for EnQuest to which we can apply our life extension expertise and deliver value for all our stakeholders."