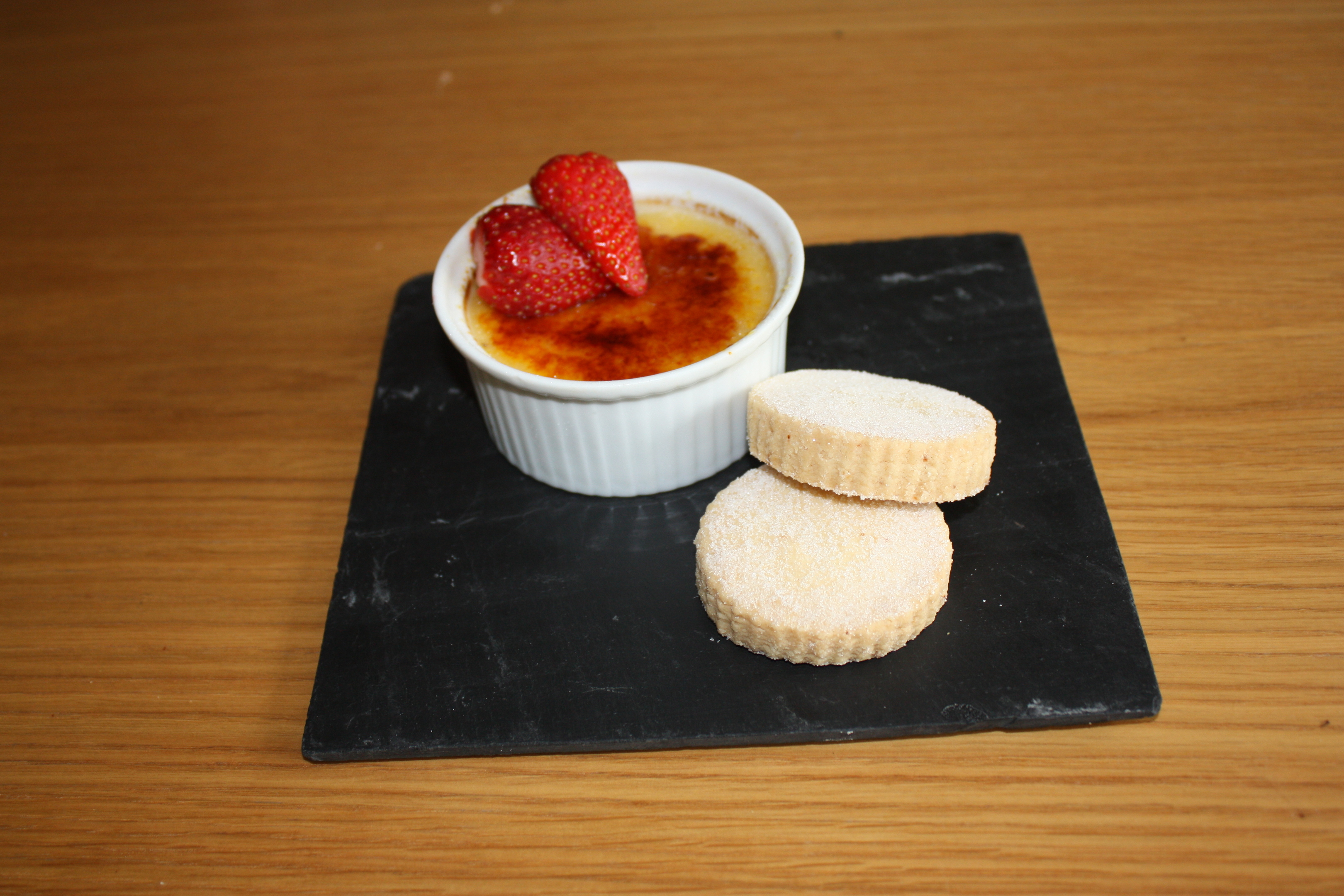 I hadn't been to Glenturret Distillery for a few years – long before the restaurant was done up – but I'd heard good reports so I was interested to visit it for this month's Lunch feature.
The restaurant has been taken over by Wilde Thyme and completely transformed. No longer "canteen style" it is now stylish, cosy and welcoming. And the menu has been improved to match the décor.
Caroline, Donnie and I were given a table in a light and airy part of the restaurant. Had it not been raining outside (typical Scottish spring) it would have been a great view.
After we had decided the most important point (main course and dessert, rather than starter and main) trying to choose from the delicious options on the menu was quite difficult. But that just means I will need to go back to try something else!
Donnie and I went for sandwiches (Donnie had the bacon, Arran brie and red onion relish baguette while I opted for the goat's cheese, rocket and Dalchonzie chilli jam sandwich, with a portion of chips), while Caroline's eye was caught by the beer battered fish and chips with pea puree.
When I saw Caroline's fish and chips, I almost regretted my decision. The batter was puffy and crispy, the pea puree a bright green and it all looked so appetising.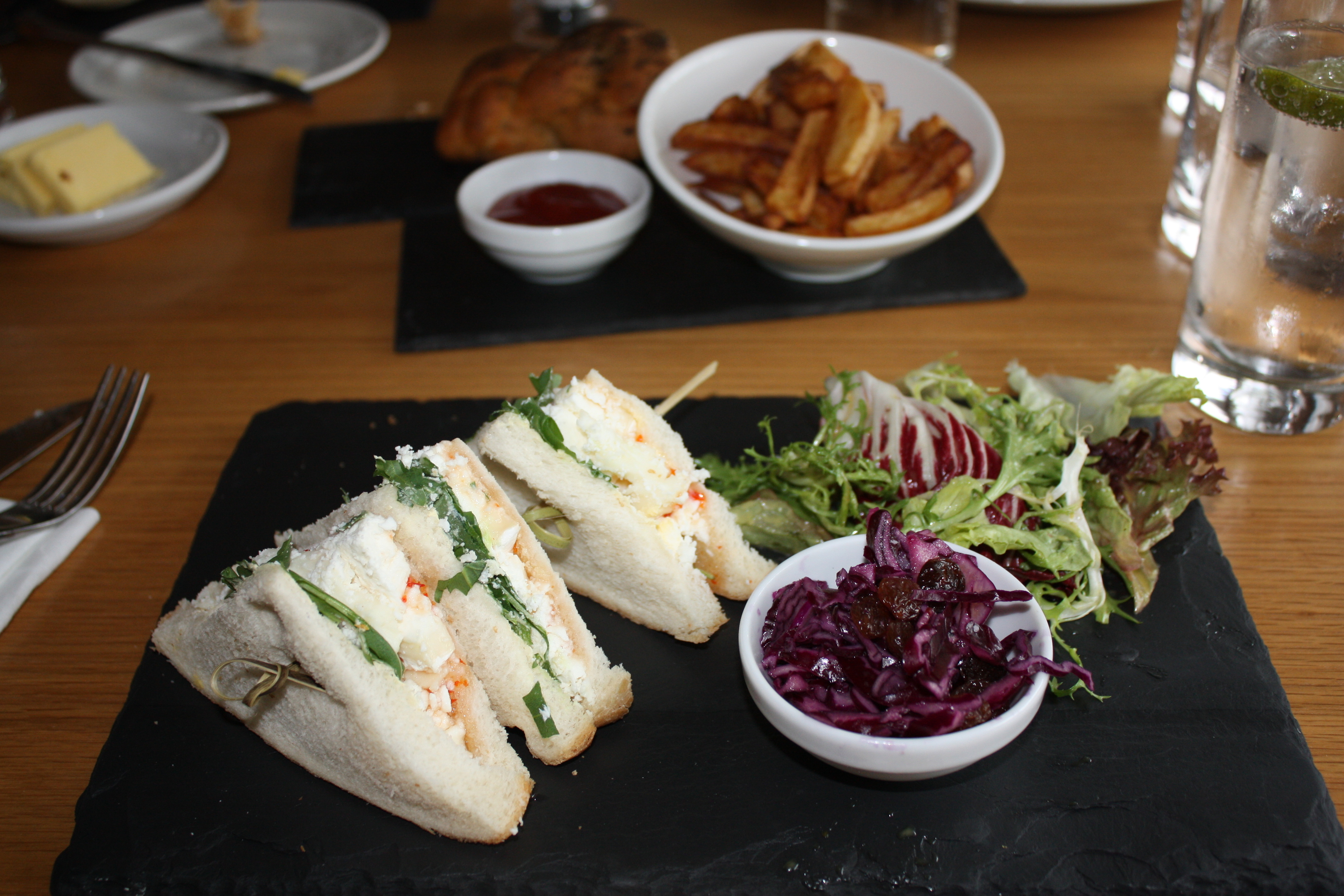 But then my sandwich arrived and I knew I'd made the right choice. Goat's cheese with chilli jam was a fantastic combination – creamy and sharp with a bit of heat – and it came with a small side salad. I'd ordered chips as well and these were tasty and hand cut. Donnie's brie and bacon baguette was given the thumbs up too.
Next up was the pudding…
Being at that we were in a distillery, I felt it only right that I had the Glenturret 10 year old whisky crème brulee with butter biscuit. Caroline had the sticky toffee pudding with clotted cream ice cream and Donnie chose the rhubarb mess with crush meringue, rhubarb compote and vanilla cream with stem ginger.
The crème brulee was perfection – a nice sugary crust on top, with the underneath creamy and smooth. The whisky added a flavour to the dessert, but managed to avoid overwhelming it with the taste of alcohol. The homemade shortbread biscuit on the side was a nice touch too. Donnie's rhubarb mess was well presented in a glass dish that showed off the vivid pinky-red colour and he said it tasted great. Caroline's sticky toffee was gooey and a substantial size, with the clotted cream ice cream cutting through some of the density.
Whether a whisky lover or not, a trip for lunch to the Glenturret Distillery is highly recommended.