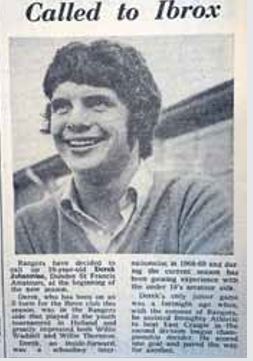 An email came in from Fiona Johnstone, daughter of a former team-mate of mine.
She opened: "My dad is Ian Johnstone and he has asked me to email you to ask a favour.
"My uncle Derek (Johnstone) played one game in the 1969-70 season for Broughty Athletic, when they one won the league.
"They had to win the last game of the season to win the league and Derek scored two goals to help them to victory.
"Derek has always said the two goals he scored in that game helped him have the confidence to play at Rangers as he was only 16 – and playing in that game was against men!
"It is nearly 50 years since that game, and Derek is looking for any photos that The Tele/DC Thomson may have in their archives (see below)."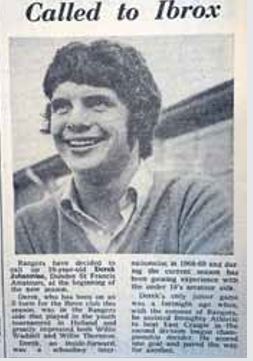 His latest offering in late May saw me describe him as a 'former' referee.
He was quick to put me right with: "I am still refereeing in the local youth leagues!"
And that at an age much nearer 70 than 60. Readers were quick to heap praise.
Graeme Brough said: "He is still refereeing. We get him a lot in boys football."
The story went online and, on social media, 'mikeylochee' said: "He's a very funny guy.
"If you slagged him in a game, he replies that you are having a shocker of a game yourself.
"He's also good company."
'Andy The Dee' offered: "I knew Ronnie vaguely when he used to come in the Centenary Bar (Clepington Road, Dundee) at lunchtime.
"Think he worked with Dayco, which was situated behind it."
---
Football players, managers and staff are always sought for quotes by the media. I'm continuing to share some of them with you.
Ally MacLeod, irrepressible as ever, after Scotland's 3-2 victory over Holland in their third group match in the 1978 World Cup Finals in Argentina, said . . . "If we'd played like that from the start, there is no doubt we could have gone on and won the thing."
Scotland, 3-1 up against the very talented Dutch side at one stage, had needed to win by three goals to progress.
---
It's the summer of 1967 and Dundee FC toured the USA in the close season.
It turned out to be a good decision as they went on to have a pretty decent season (see main story).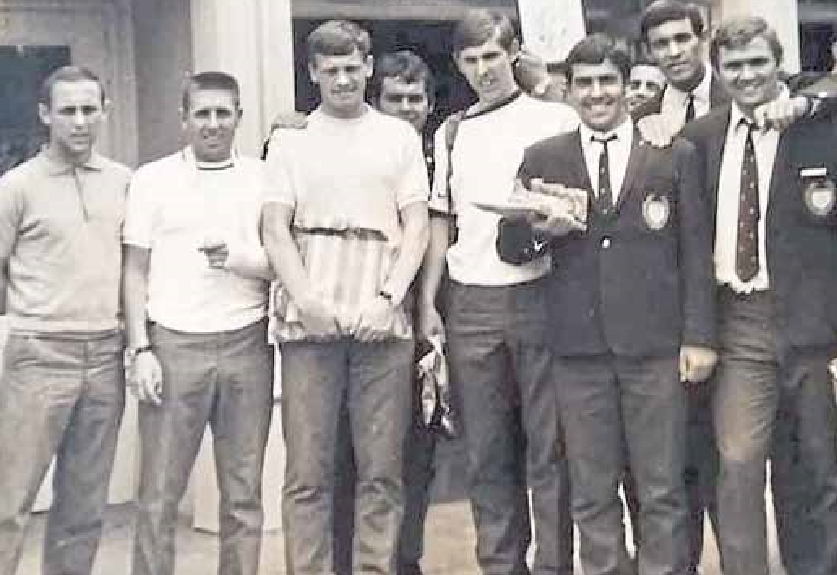 https://www.eveningtelegraph.co.uk/fp/blether-with-brown-butterburn-lawside-academy/