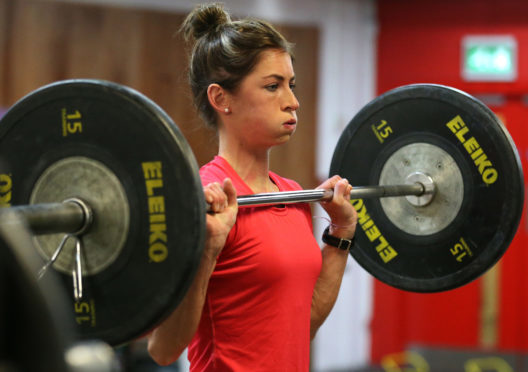 It feels great to be writing this week's column as a competitive curler rather than a curler recovering from injury.
The long wait is over and by the time you read this I'll have been back on the ice for Team Muirhead.
There are nerves but the biggest emotion is excitement.
Since I had my hip operation I've not had any real set-backs but that doesn't stop thoughts coming into your mind every now and again about whether you'll get back.
It was serious surgery.
But family, friends, coaches and support staff have helped me along the way and I've put in a lot of hard work.
I must admit it has come as a surprise to be back this weekend in Stockholm.
Canada in a couple of weeks was the event we had pencilled in but the coaches came up to me the other day and said there was nothing holding me back now.
The next stage is to stress test my technique in a game situation to see if I hold up OK.
If there are any niggles, I'll take a step back.
It feels good to be starting to think about tactics and game plans rather than muscles and recuperation.
I've been involved in team sessions and we Skyped our coach Glenn Howard before we flew out. And after all the years I've been curling, I won't have forgotten how to play the game.
It's straight back in the deep end. The best European teams are here, including the Olympic champions in their home country.
I know the bigger picture. This is a big step back on the road to Beijing in 2022 and I'm not expecting us to win.
But the day I go on to the ice thinking I can't win will be the day I pack it in because that competitive streak never leaves you!
* I got it wrong with my Ryder Cup tip but I don't think anybody predicted the margin of victory would be that big for the Europeans.
What I did get right was that I thought Tiger Woods and Phil Mickelson would struggle – Tiger because of fatigue and Phil because his game wasn't there.
The biggest shock was guys like Dustin Johnson and Jordan Spieth who under-performed.
And the team spirit factor turned out to be so much bigger than I imagined.
Egos would appear to be too powerful in the American team.
It seems that every US defeat comes with stories of fall-outs and arguments but, apart from the Nick Faldo captaincy, you never get the impression that happens with the Europeans.
If they lose it's because the other team played better, not because they shot themselves in the foot.
It's a timely reminder for all of us involved in team sport how important team spirit can be.
* It was awful to hear that a spectator could be blinded by Brooks Koepka's golf ball in Paris.
I don't believe the woman would be right to sue, though.
When you go to a tournament you know there will be golf balls flying about and as long as the players shout 'fore', which Brooks did, there is nothing else that can be done.