As Royal Mail launches new stamps featuring world-famous Dundee-made computer game Lemmings, Michael Alexander speaks to two of the game's early-1990s programmers about its development and legacy.
From humble beginnings to becoming an industry now worth approximately £4 billion in Britain alone, the popularity boom of video games as a hobby and as a form of interactive entertainment can be traced back to the early 1980s.
Royal Mail have recognised this in their very first special stamps issue of 2020 by delving into the annals of gaming history to unveil some of Britain's most loved and treasured video games, with many going on to become worldwide successes.postage
Included amongst the eight designs – being released on January 21 – is a 1st class Lemmings stamp paying homage to the work of legendary Dundee computer game company DMA Design.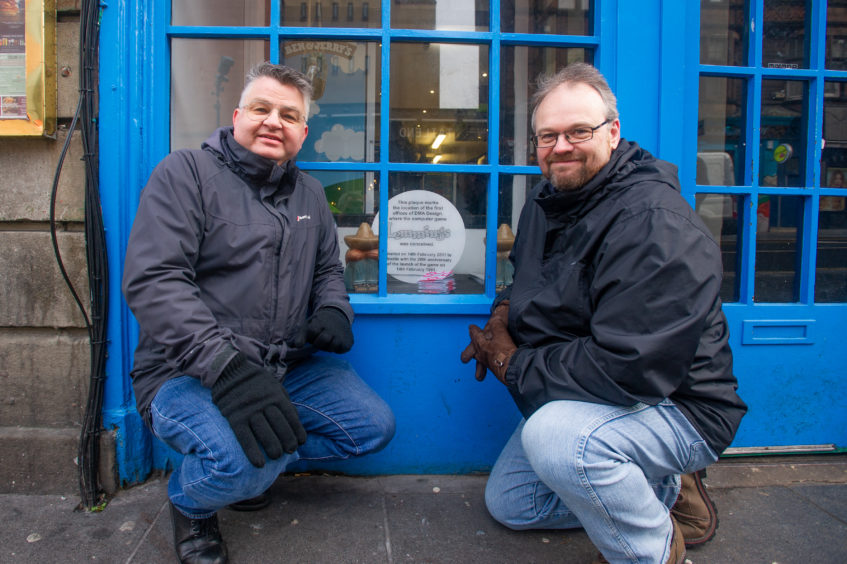 Lemmings, which was launched on February 14, 1991, went on to sell around 20 million copies worldwide and is credited with being the platform that helped establish Dundee's now famous computer games industry.
But reflecting on the origins of this worldwide success story, Russell Kay – one of the original programmers who worked on the iconic puzzle-platformer – sometimes thinks it's amazing the Lemmings game saw light at all.
"It was actually rejected by almost everyone we showed it to, to start off with," said Russell, 51, a former pupil of Craigie High School who is now chief technology officer at Yo Yo Games in Dundee.
"It was 1990. I did the demo in 1989. But I was at my final year of university and I said 'I'm not doing this until I'm finished university and I can spend enough time on this'.
"I can also remember going to the bank manager and saying 'I make computer games I need a loan to buy an Amiga so I can actually write games for it'. He laughed me out. 'You are going to play games all day not do anything with it!'
"Little did he know that's exactly what I wanted it for – to make games…"
Originally developed by DMA Design, which was originally based near Seabraes on Dundee's Perth Road, Lemmings was published by Psygnosis for the Amiga in 1991 and later ported for numerous other platforms.
The game was programmed by Mike Dailly and Dave Jones and was inspired by a simple animation that Dailly created while experimenting.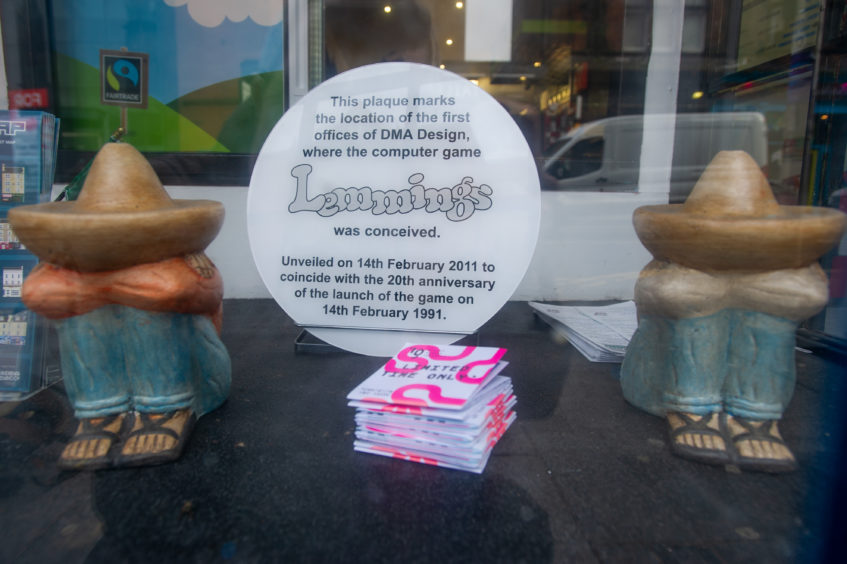 The objective of the game was to guide a group of anthropomorphised lemmings through a number of obstacles to a designated exit.
Russell, who now builds technology that allows 'non-technical people' to build games, recalled how the origins of Lemmings – and indeed Dundee's computer games industry – came out of the then Kingsway Amateur Computer Club in Dundee where he and other future work mates met as teenagers.
Following the establishment of DMA Design in 1987 by Dave Jones who soon hired former classmates Mike Dailly, Steve Hammond and Russell, the potential for what became Lemmings was spotted one day following an argument about how small a character sprite could be and how many ways it could be killed.
"It was definitely of its time," said Russell, putting Lemmings' success down to its "simplicity" and the time given to "polish" the concept after initially being rejected by publishers.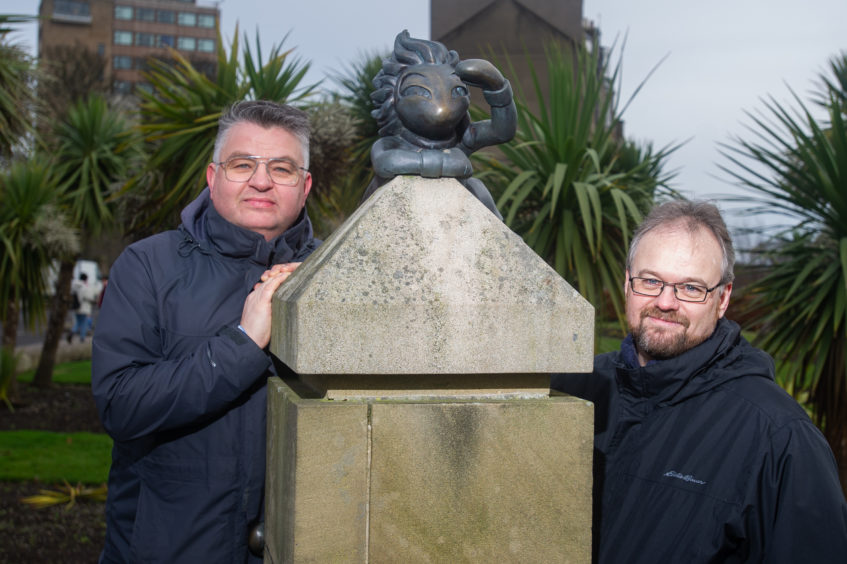 "It was one of the first games that exploited a mouse. It was of its time in that it really controlled how you played. It caused us problems later on when games consoles came along and they only had key pads!
"But I think it's just that simplicity and basic characters that work in meaningful ways. People just got it immediately. Our only issue was in Japan because it never really took off there. A lot of it we have been told is down to cultural differences."
Russell, who studied computer science at Dundee University and got his first computer, a Spectrum 16k for Christmas as a youngster in 1982, is in no doubt that the Dundee computer games industry – or Abertay's creation of its leading computer games course – would never have happened without the success of Lemmings acting as a "financial cushion".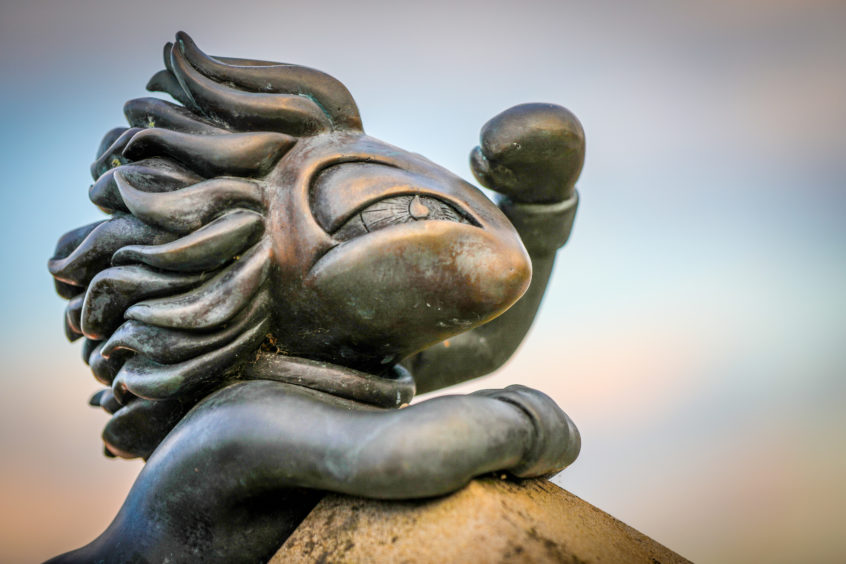 "We've got an industry built from nothing – built from five guys in a bedroom basically that's still around," he smiled.
It's a sentiment shared by Mike Dailly, who was just 14 and a pupil at St John's High School when, in 1984, he was coerced by a friend to attend the Kingsway Amateur Computer Club in Dundee – a chance occurrence he reckons went on to "change his life forever".
There he met fellow budding computer enthusiasts Russell, Dave and Steve– all of whom he'd eventually work alongside.
As a coder who worked on the original animation that spawned Lemmings, the now 49-year-old said it wasn't until magazines started turning up to do interviews and photographs around the Lemmings launch that they knew it was big.
"I did the prototype of Grand Theft Auto as well," said Mike reflectively: "and both have gone on to do great things.
"But Lemmings is still the one I look back on most fondly really.
"It's such a fun little game. Sony own it now and just kind of sat on it and churned out the same thing. It's one of those games that I don't think ever fulfilled its full potential.
"I just love the whole characters. I always thought there was so much more we could do with them. It's the game I always think of as being really special."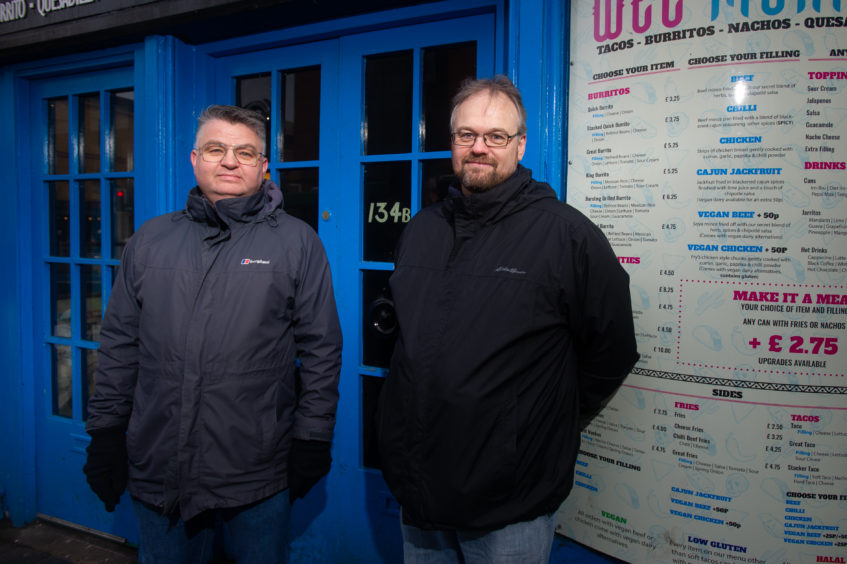 Other British-designed gaming icons included on the new Royal Mail stamps include Lara Croft and Dizzy the egg.
The 12 stamps include four featuring Tomb Raider, originally created by the Derby-based Core Design.
Eight more feature one game each: Elite, Dizzy, Populous, Lemmings, Micro Machines, Sensible Soccer, Wipeout, and Worms.