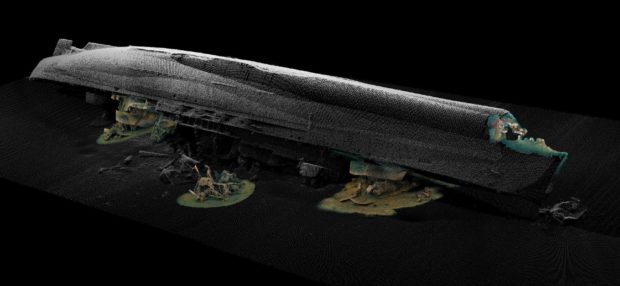 Dundee University experts have used state of the art techniques to map the wreck of a warship sunk in one of the Royal Navy's darkest days.
On the 81st anniversary of the loss of HMS Royal Oak as she sat anchored in Scapa Flow, striking new 3D visualisations feature in a special documentary produced by a team of academics from  Duncan of Jordanstone College of Art and Design.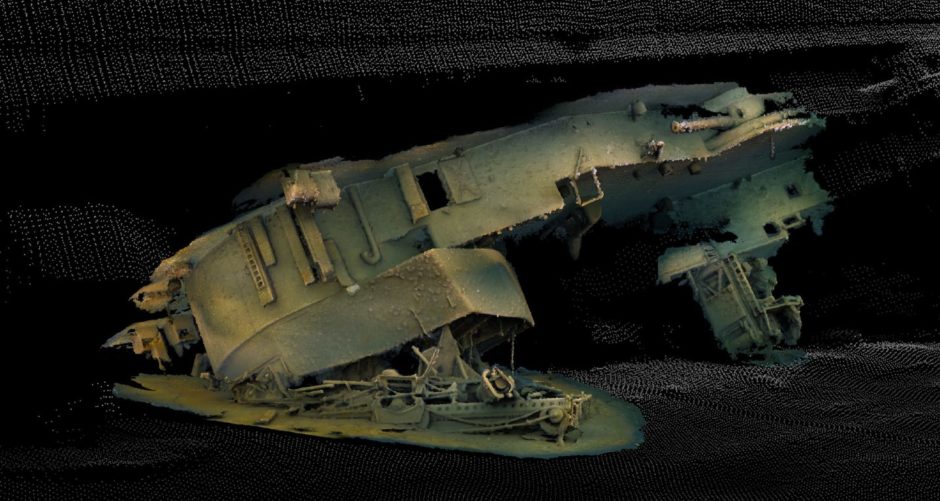 Fallen Oak charts the tragic demise of the Revenge-class battleship, hit by a German torpedo from the submarine U-47 in the Orkney waters on October 14 1939.
From the ship's complement of 1,234 men and boys, 835 either perished that night or died later of their wounds.
To mark the anniversary of the sinking, Professor Chris Rowland and Kieran Duncan from Dundee's Communication Design course, have incorporated the imagery into the new documentary revealing how a small international team of volunteer civilian divers have utilised the highly-specialised visualisation technology to document the wreck.
"Documenting this historic ship has been a highlight of my experience in shipwreck visualisation," said Professor Rowland.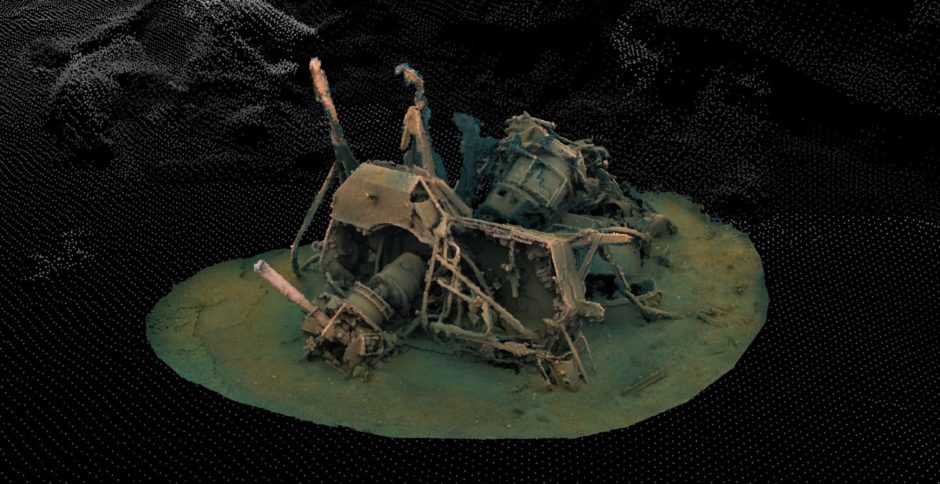 "The international team involved videographers, photographers and experienced technical divers to capture the condition of the wreck after 80 years underwater.
"The results, some of which are highlighted in this documentary, reveal in detail the key features of the wreck and bring new information to the historic record."
Constructed in 1914, HMS Royal Oak saw combat at the Battle of Jutland during the First World War and in peacetime served as part of the Atlantic, Home and Mediterranean fleets.
While still in service, she was considered obsolete as she was anchored off the Orkney coast as the winter of 1939 approached.
However, she remained home to some 1,234 sailors at the time of the daring German attack, but took just 13 minutes to sink after being struck by torpedoes. Of those who lost their lives, more than 100 were teenage boys.
Today, the site is a designated war grave and special permission was granted by the Secretary of State for Defence to a team led by Emily Turton and Ben Wade of the Orcadian dive boat Huskyan to document the last resting place of those who perished.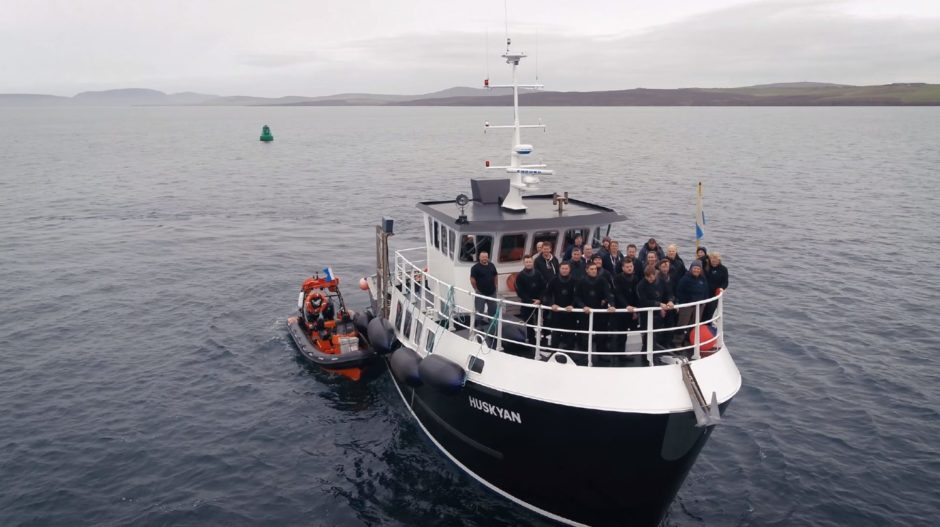 The project is part of a collaboration with the Royal Oak Association and the Royal Navy and aims to ensure that HMS Royal Oak is not forgotten, by sharing the gathered imagery with relatives of those lost, as well as the wider public.
As part of its contribution to the project, the Dundee team used a combination of 3D photogrammetry and multi-beam sonar data.
The multi-beam image is produced by collecting millions of sonar "pings" transmitted from and to a survey boat that travels over the wreck. This was used as 3D map of the wreck to which much higher detailed photogrammetry details were added.