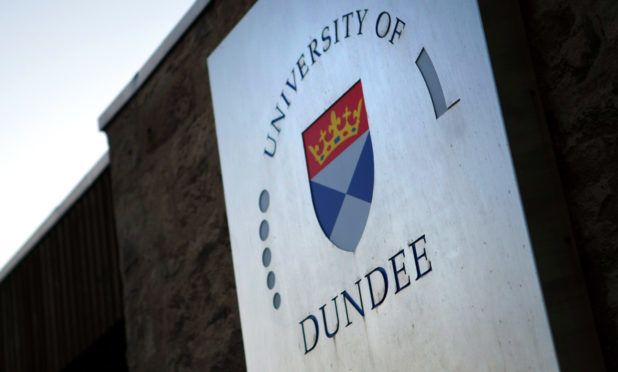 Dundee University staff and students are staging a protest against proposed staff cuts at the School of Humanities.
Around £250,000 of funding is set to be axed from the school as part of a wider £5 million worth of cuts at the university, meaning that that around six to eight members of humanities staff, believed to be mostly lecturers, could face compulsory redundancies.
Meanwhile, it has been claimed that some of the university's management team have received pay raises of up to 15%.
The protest is scheduled to take place on Wednesday at 1.30pm outside the Bonar Hall.
Speaking before the event, English and History student Chris Kilgallon said: "The Save Humanities campaign was organised by the staff, but the students are also taking part.
"We understand that our principal has had a 15% pay rise, which seems to be at the expense of the lecturers – we find this disgusting.
"We hope that as many people as possible with support us."
University staff members from various departments will also be striking today and tomorrow as part of a national dispute over pay.
On the staff-student rally Facebook page, a student representative stated: "Academic staff will be officially appealing to Senate for the University of Dundee to withdraw their threats of compulsory redundancies for six to eight members of humanities staff.
"It is vital that the student voice is heard and to ensure that the university is forced to recognise our dissatisfaction. Our lecturers deserve far more respect than this.
"It is unfair for them to suffer at the expense of those at the top, who continue to line their pockets"
A Dundee University spokesman said that the institution is making "focused investments" to deal with a budget deficit.
The spokesman explained: "We appreciate the passion humanities students have for their disciplines, but we would stress there is no threat to humanities at Dundee.
"The school is a vital part of the interdisciplinary mix and mission of the university and we will be making focused investments, particularly around a reorientation of humanities to a liberal arts model, which will increase degree flexibility and put Humanities in a position to thrive in the future.
"The university is currently faced with a budget deficit for next year which means we are trying to make savings of up to £5 million.
"All of the schools and professional services across the university have been asked to make savings, in full consultation with deans and managers in each area.
"Humanities has a savings target of £250,000, which the school is already on the way to meeting.
"It is likely the final outcome will include reductions in staffing in History and Languages, and we cannot rule out the possibility of these being met through compulsory redundancies, although we will continue to seek other options."