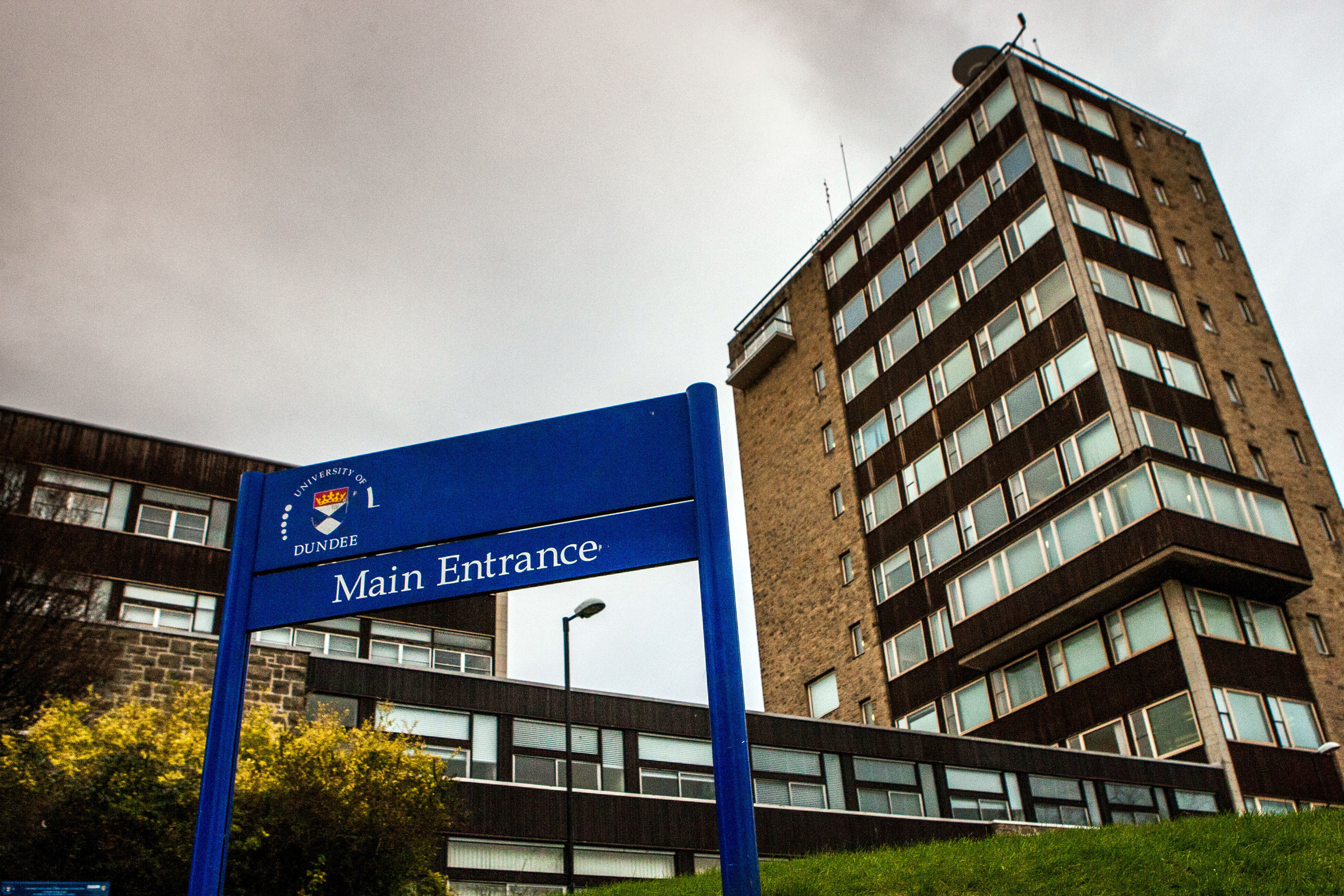 New first year students at Dundee University could be given compulsory classes teaching them the importance of sexual consent.
The university are considering the plans as part of their commitment to keep students "safe and secure" during freshers' week and throughout their studies.
Workshops dealing with consent currently take place at the start of university term, but attendance at them is not yet mandatory.
St Andrews and Abertay Universities have said they are not considering making consent classes mandatory, but they do offer similar workshops to those held at Dundee.
A spokesperson for Dundee University said: "The university does not provide compulsory sex consent classes.
"It does run a 'safe and secure' event during freshers' week which gives out information to new students.
"Representatives from Women's Rape and Sexual Abuse Centre (WRASAC) Dundee, Police Scotland, DUSA and Dundee University IT were there to promote safety for new students.
"Compulsory classes have been considered and discussions between Police Scotland and other universities are ongoing.
"Peer connectors and student support assistants — who help assist student adjust to university — signpost newcomers to student services if there are any particular concerns raised by students they are in contact with."
The move comes as Oxford and Cambridge Universities revealed first years are required to attend sexual consent classes at the start of term.
Sport teams at the prestigious English institutions are also being asked to attend anti-misogyny classes.
A similar scheme is in place at Dundee in the form of the Zero Tolerance agreement, effectively outlawing bawdy sport club and university society "initiation" events from the university's bars and clubs.
The agreement also hopes to curb bullying and sexual harassment.
Indre Urbanaviciute, president of Dundee University Students' Association (DUSA), said: "DUSA has consistently been voted as the safest nightclub in Dundee and we signed up to a campus-wide zero tolerance policy regarding verbal or sexual abuse or harassment more than two years ago.
"Lad culture is actively discouraged on campus and initiations are strictly forbidden in the Union. Disciplinary action is taken against anyone found to be flouting policies designed to ensure the safety of students and visitors."
Abertay University have recently launched a safe taxi scheme in an effort to bolster student safety.
Lorna Edwards, chief executive of the Students' Association at Abertay University said: "Student safety is high on the agenda at Abertay University. During freshers' week the university's student services team hosted consent workshops and distributed supporting information about sex consent to all of our students.
"The Students' Association recently launched our safe taxi scheme so that our students can get home safely.
"Externally, Abertay is part of a joint working group, tackling violence against women in the city and we are also currently working with Police Scotland to develop bystander training workshops for our students on how to help others in unsafe situations."
A spokesperson for St Andrews University said: "St Andrews University has been offering 'StAnd Together' workshops across halls of residence, for all students, wardens and assistant wardens as part of the pre-semester training for more than a year now.
"These workshops are peer-led, run by students for students, and cover a range of personal and social issues including consent and sexual misconduct. The workshops are not compulsory but students are very strongly encouraged to attend."