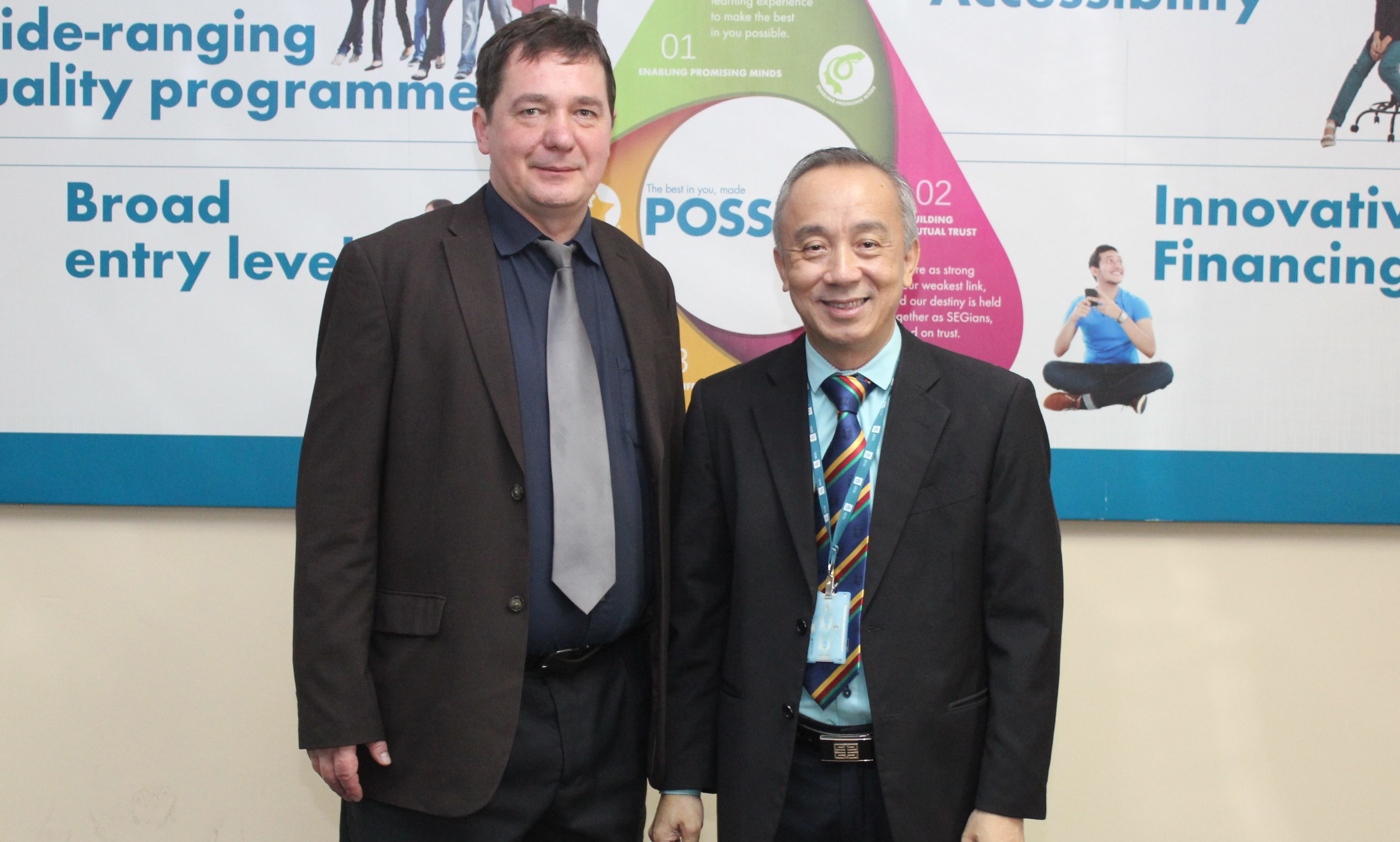 A partnership between Abertay University and one of Malaysia's biggest private education institutions could see foreign academics travel to Dundee to benefit from local expertise.
Dr Alex Avramenko, of Abertay's Dundee Business School, travelled to SEGi University's Faculty of Business, Accounting and Management in Kuala Lumpur to deliver an interactive teaching programme in contemporary qualitative research methods.
The trip was also aimed at exposing SEGi's staff and students to interactive teaching practices used in business and management disciplines at Abertay.
Dr Avramenko's five-day visit, funded by the European Union Erasmus+ programme for staff mobility exchange, strengthened the partnership between the two institutions.
The SEGi University students experienced a different style of teaching and learning and were exposed to a different perspective in contemporary research methods.
Dr Avramenko said: "Research is a real priority for SEGi and so in the time I had free from teaching I met with many people, including Professor Patrick Kee, the vice-chancellor, to discuss how research collaboration can be fostered practically and in particular on an individual level.
"We are now looking to welcome SEGi's lecturers here in Dundee Business School to expose them to our dynamic research culture and share best practice activities with them."
Last year SEGi lecturer Mehrunishah Begum visited Abertay to gain exposure to practice-centred teaching approaches in entrepreneurship education.