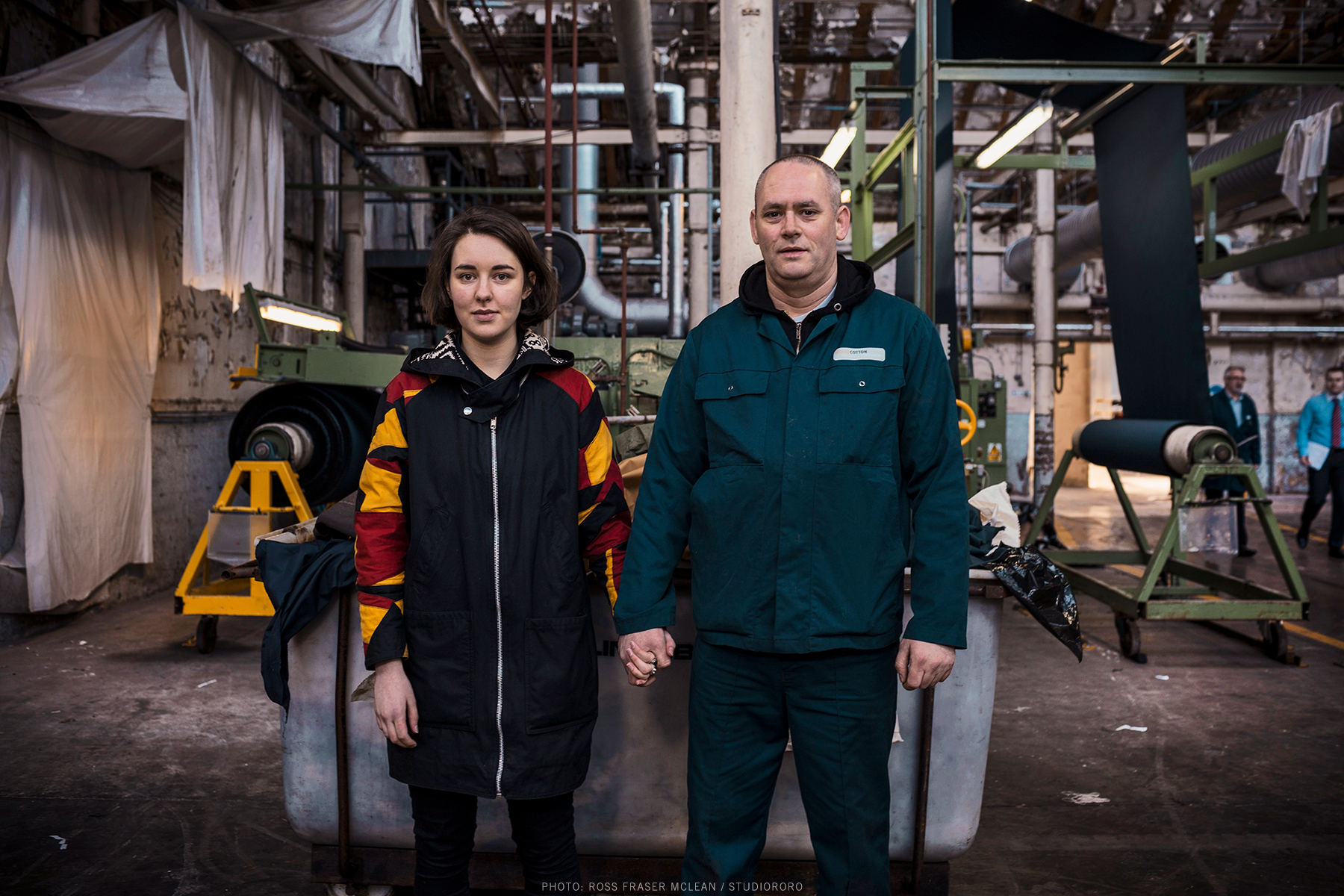 The Dundee Design Festival is to return for its second year, following the success of 2016's four-day celebration at West Ward Works.
A host of designers, artists and innovators will gather at the former factory for a series of workshops and exhibitions for five days in May.
The theme of this year's festival is "factory floor", celebrating the West Ward Works' previous incarnation as a print works and production centre.
Dundee's industrial heritage will also be showcased throughout the event, in conjunction with Scotland 2017's Year of History, Heritage and Archaeology celebrations.
A number of projects for the festival have already been announced, including an "enormous" sculpture and print installation constructed in collaboration between Dundee Contemporary Arts and Dundee University.
Print City will be "an abstract and interlocking" model of Dundee, covered in a mixture of colour, patterns and text, which examines the city's storied history as a print epicentre.
A call for resident designers for the festival was launched on Wednesday, which will select and match three designers with Scottish based manufacturers.
Festival producer Siôn Parkinson said: "We're interested in exploring the connection between the traditional view of working factories and assembly lines together with contemporary design processes, materials and tools.
"The festival is a mass assembly of makers, thinkers and creators. As a progressive 21st century city, and the UK's first and only UNESCO City of Design in recognition of the contribution the city has made to design worldwide, we're really proud that these conversations about design are happening right here in Dundee."
Stuart Turner, head of EventScotland, said: "The festival is a great celebration of Dundee's status as a UNESCO City of Design, and we are delighted to be supporting it again through our national funding programme.
"Scotland is the perfect stage for cultural events and the Festival's diverse and interactive programme is testament to that fact, giving visitors the opportunity to discover innovations in the field, whilst also experiencing the city's rich industrial design and print heritage in the Year of History, Heritage and Archaeology."
The printing and binding of some of the country's best loved comic annuals took place at West Ward Works, until it was closed in 2010.
DC Thomson annuals The Beano, Beezer, Twinkle and Topper were all produced at the Works for more than 60 years, and in 2016 the old building was transformed into the home of the first Dundee Design Festival.
The festival will take place over five days, from May 24-29.
Dundee was awarded the title of UNESCO City of Design in 2014, currently the only UK city to do so.